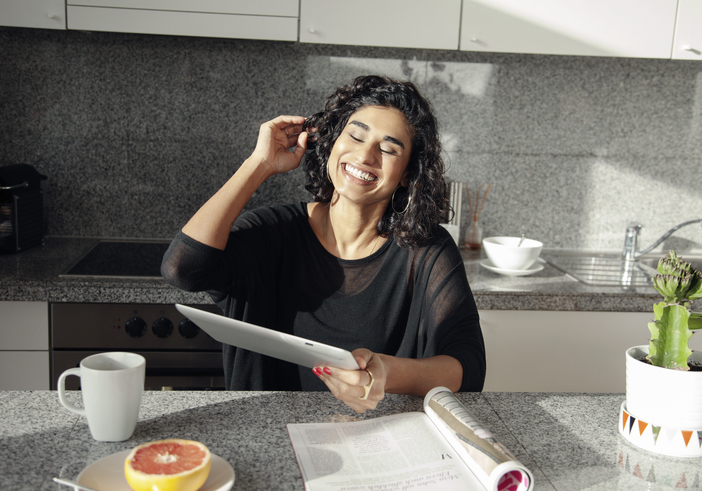 Have you been thinking about how you'll prepare for the new year as a small business owner? As a creative business owner or professional, you're probably used to the rollercoaster of emotions that is otherwise known as entrepreneurship, but this year has taken things to a whole new level, right? We've experienced a pandemic, recession, increased family responsibilities and a civil uprising. And for many, the impact of these circumstances has been unimaginable. It's a lot to process… and means that now is the time to find rest to prepare for the new year as a small business owner.
How to prepare for the new year as a small business owner
If you've been feeling:
A lack of control or hope about the future
Shame that you're struggling
Burned out by the sheer effort of it all
you're not alone. As a business coach for creative entrepreneurs and freelancers, I've heard many of you expressing many of the same fears. And I've also heard a lot of hope and excitement for a better future.
Do you feel it too?
Imagine if, instead of this being the year everything fell apart, 2020 was the year you rose up, found your people and built the next iteration of your purpose-driven, profitable business.
I believe that when we tap into our wisdom and take intentional and consistent action, all things are possible. Therefore, in this post, I'll share three ways you can find your focus, shore up your resources and prepare for the year ahead as a small business owner.
1) Find your focus to prepare for the new year as a small business owner
With so many things vying for your attention – each feeling just as urgent as the next – it's easy to become overwhelmed and paralyzed. We've all been there, and it's the worst. In my experience, the first step to meaningful action is finding your focus.
Here's how I do it:
Using the wheel of life graphic below, give yourself a grade out of 10 in each area. You'll immediately see where you feel strong, confident and in control. On the flip side, you'll see where there's an opportunity for growth. Perhaps your marriage or relationship is in great shape, but you're struggling financially. Or maybe money has always come easily to you, but good health eludes you.
To do: Choose the 1-3 areas where a positive change will have the most impact in your life and work. Brainstorm what support you need to make progress in this area. For example, perhaps it's joining a community, hiring a trainer, buying a book, taking a course or hiring a therapist or coach. Research the next steps to finding the support you need. Take one step toward securing that help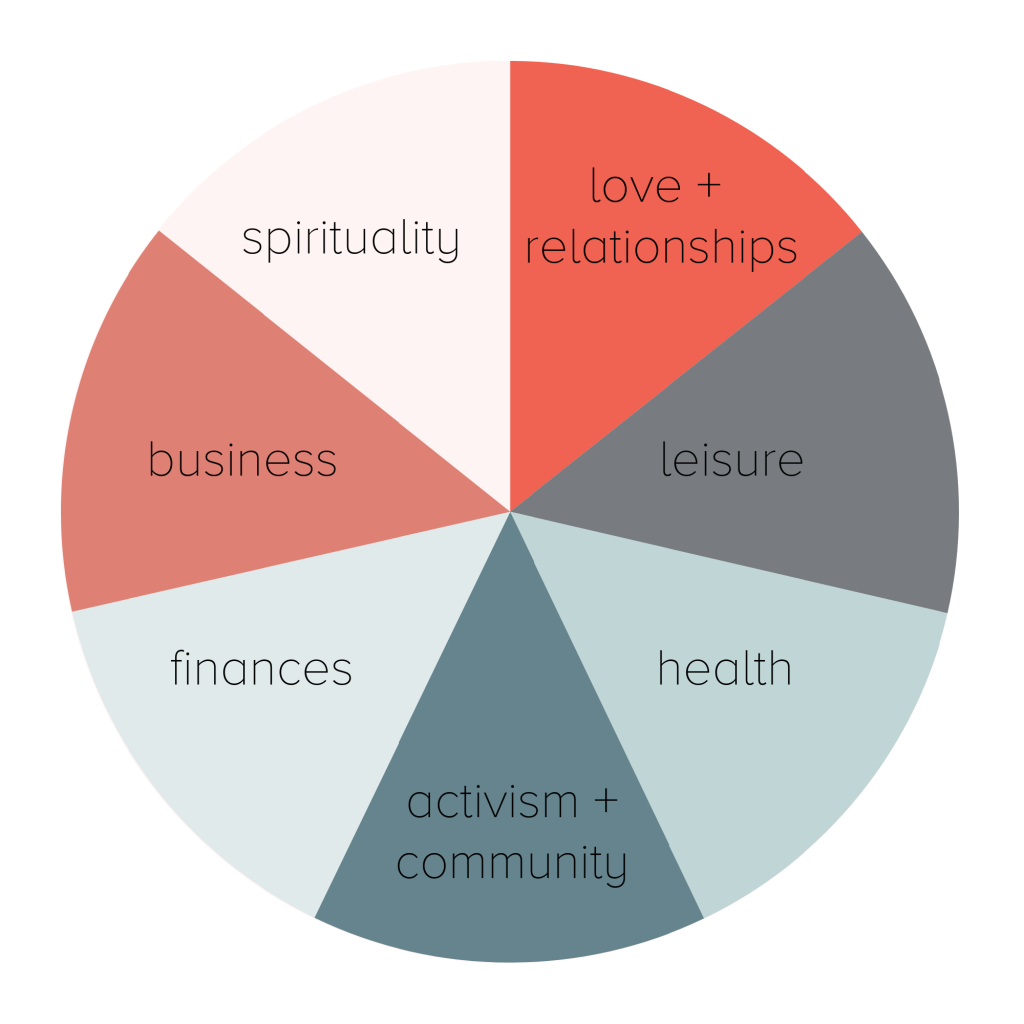 2) Discover what keeps you balanced and happy
Why is it that we consistently put ourselves at the bottom of the list? Clients, kids, partners, dishes in the sink…they all take precedence. If this sounds familiar, here is one key way to find rest to prepare for the new year as a small business owner. I want to share a mantra that has been very helpful to me over the years: "YOU are the number one asset in your business, take care of it." If you're not in good shape, you can't possibly serve others and fulfill your potential. So, right here and now, I want you to put your self-care first. At first it will feel radical. It will feel selfish. And in the long term, it will feel like the sanest, best decision you ever made!
One of the silver-linings of having been knocked around by life a few times (which we all have) is we start to build a toolbox of things that work for us. For some a writing a journal might help them process what's going on. For others, writing about their emotions only heightens their anxiety. Your toolbox will be unique to you, so take a few minutes to list the things that always calm you down and get your head back in the game. I call them my non-negotiables, meaning if I don't do them daily, things take a dip.
My five non-negotiables are:
Exercise/movement
Being in nature (I've been known to hug a tree when no one's looking!)
Being around people I like and respect
My morning journaling practice
Enough sleep, my supplements and eating regularly and well (oh, and coffee!)
When you find yourself feeling overwhelmed, scared, or in the grip of anxiety, pick a tool and put it to work.
To do: Write down your five non-negotiables and share them with the people in your life. Perhaps can use your new-found wisdom to help the people in your life figure out and priorities their non-negotiables too!
3) Make a plan to prepare for the new year as a small business owner
Now you're clear on where you want to focus, and what you need personally to take care of yourself, it's time to make a plan. While I'm a big fan of setting goals, I'm going to talk about something that doesn't get nearly as much airtime, but is just as powerful:
Processes and systems.
Sexy, right? As a creative business owner, processes and systems might not be top of mind, but when we relieve ourselves of the busy work, we create more space in which to create, connect and innovate. And that's the life-force that's needed right now.
Whether you've got a system in place for everything, or you're just getting started, a review is always good practice
List ALL the things that need to get done in your business
If you've ever found yourself putting out fires instead of doing the work that counts, you're not alone. The first step to getting out from underneath that pile of doom is to get a clear picture of what needs to happen. Divide a piece of paper into 5 columns and under "daily," "weekly," "monthly," "quarterly" and "yearly" write down ALL the tasks that need to happen in your business.
Define your role within your business
As small business owners we often wear too many hats. The first step to outsourcing work is understanding the five key roles in every business.
Value Creation: Figuring out what people need
Value Delivery: Making and delivering what people need
Marketing: Getting your service or product in front of people who don't know you exist yet
Sales: Moving a person from prospect to client
Finance: Making sure the money works out
Here's what those roles might look like in a design business.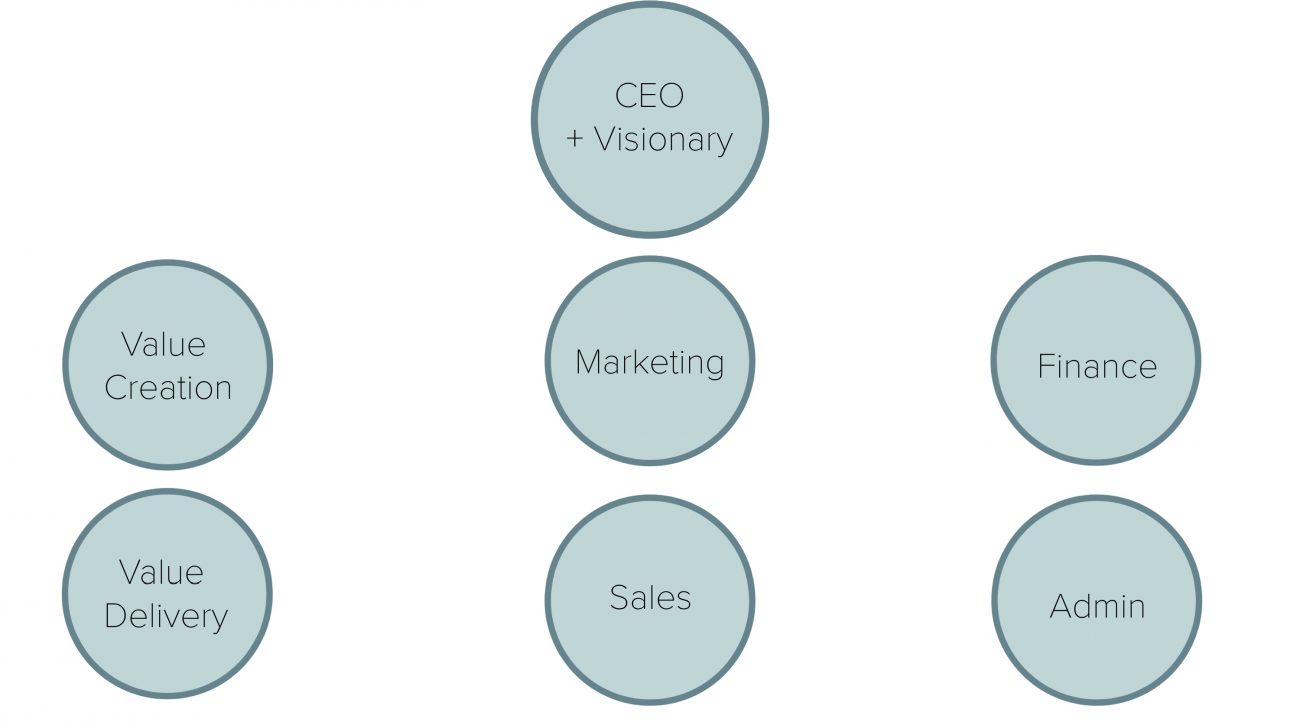 Remember all those tasks? Start assigning them to a role.
Identify what roles need to be outsourced to prepare for the new year
Now you've got all your tasks assigned to a role, identifying the roles you want to own, and what tasks might be bundled together and taken over by a person, a piece of technology or a process/system.
In the early days of my own business, I found myself bogged down with marketing. I loved writing the content (value creation), but posting it to my newsletter, blog, social media platforms, etc. (value delivery) was a time and energy suck. Between a person (my virtual assistant), technology (the software and platforms we use to deliver the content) and process/system (a standard operating procedure for how it's done), I've gotten HOURS back each week to focus on what I do well – value creation and delivery.
To do: If you don't already have systems and processes in your business, check out HoneyBook for everything you need, from booking clients, managing projects and invoicing and getting paid. Game changer!
NOTE: You can do this exercise for your life too. After 5 years of trying to keep my garden looking decent on top of all the other things I'm doing, this was the year I hired a gardening contractor. He's saved me SO much time and been worth every single cent.
If you've found these tips helpful, I'd love to support you more in building a purpose-driven and profitable creative business. Please sign up for my free guide: How to Find High-Quality Clients and Get Paid What You're Worth. I look forward to having you in my community!