Small business owners, independent contractors and self-employed service providers are facing the challenge of a lifetime. As a result of the coronavirus crisis and cancelled events and bookings, many face losing their jobs and are at an increased risk of declaring bankruptcy. We asked our community members to share the importance of what they do in their own words. We ask you to imagine a world without these creative forces and to take action today: Pledge your support for the #RescheduleDontCancel movement.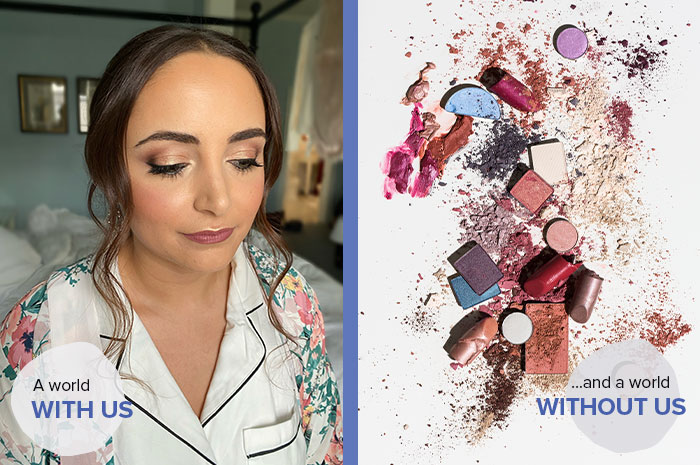 Hi, I'm Samantha Linn.
MakeUp by Samantha Linn offers on-location wedding & event makeup services. I also offer educational content & services to teach makeup & beauty basics!
What would the world be like without professional makeup artists?
My on-location makeup services offer my clients peace of mind as they know they will walk away from my services looking and feeling their absolute best! A huge part of what I do is all about creating a calm atmosphere during makeup services, which is important for all those nerves on a wedding day. I also offer lessons & educational content on my blog and Youtube channel so my clients can learn with me before and after their big event. My goal is always to help women look and feel confident and beautiful, while staying true to themselves!
How can the larger community help?
Support comes in so many ways, shapes, and forms. It could be as simple as sharing my content with a friend, leaving a review, subscribing to my Youtube channel, or enrolling in one of my virtual classes.
I'm so thankful that most of my clients, who have had the difficult task of rescheduling their wedding, have stuck with me and trusted me with any changes we may have had to make. Trust and communication are key during this time.
Learn more and grow your business with HoneyBook's all-in-one CRM for small business.