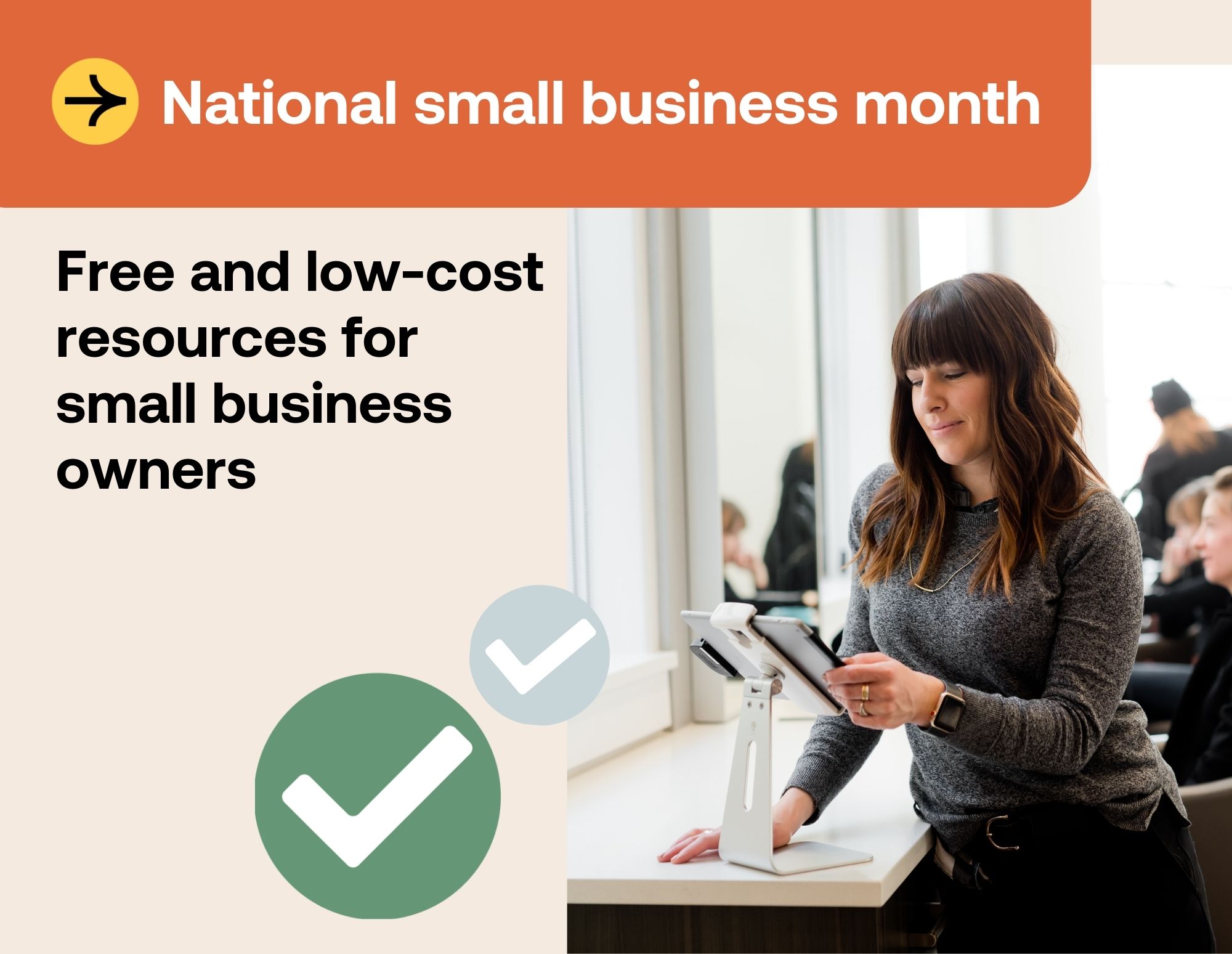 Jane had always thought about working for herself. She'd struggled in the corporate world with the daily restrictions like a commute and long hours. Even when her work as a social media marketer felt rewarding, there was something missing. She couldn't spend as much time with her four-year-old daughter as she wanted, and her friendships had plateaued to one girl's night out every few months.
This was the general mood—until Jane started a side hustle. A family friend recommended her as a social media branding consultant to a startup business. Jon sells hand-tooled leather bags and needed a strong social presence compatible with his brand. Jane was perfect for the job.
Jon was impressed with the client experience he received working with Jane, and the next thing Jane knew, referrals started flooding into her inbox. Just like that, Jane started her own marketing consulting business. She began using an online payment platform and hired two employees. Her side hustle was out-earning her salary—and her feelings of fulfillment. So she quit her corporate role and, instead, started creating jobs.
What is a small business?
What sets Jane and Jon apart from one another is that Jane's business is service-based, while Jon sells goods. While it may seem like the product is the number one differentiator, what they sell actually affects everything about their business—from how they market themselves to how they interact with clients and wrap up a project.
The term "small business" includes a diverse group of business types, each with its own operating style and challenges. From brick-and-mortar small businesses to online shops and service-based independent businesses, like Jane's, each is unique. These qualities are important when considering the best way to support small businesses this month and beyond. Jane is what we at HoneyBook call an independent business owner: someone who sells their skills and expertise as a service.
Jump to:
The U.S. economy is made up of Janes and Jons
Together the Janes and Jons of the world are the backbone of the American economy. According to Forbes, 99.9% of businesses in the U.S. are small businesses, and nearly half of all employees are employed by a small business. What's more, small business owners have contributed more than 12.9 million jobs in the past 25 years.
When it comes to independent service-based businesses, this demographic is rapidly growing. As of 2022, there are more than 64 million independent businesses in the U.S.—a number that grew 69% between 2020 and 2022. While what defines a small business depends on the type of business and revenue, one thing is certain: The U.S. economy couldn't function without them.
At HoneyBook, we're committed to the success of independent service-based businesses across the country. In honor of National Small Business Month, we're listing some of our favorite resources to help you take your business to the next level or finally go full-time with your side hustle. Here's to your next year of growth.
How can I grow my business for free?
Everyone loves free stuff. Especially when that free stuff can help you accelerate your business growth. So we've compiled some of our favorite independent business resources that can help you level up this year.
Free and low-cost online independent business resources
The best resources for growing your independent business are just a few clicks away. Whether you like to listen, watch, or read, here are some of our favorite resources online.
Podcasts ✨
What: Learn from top creators, authors, researchers, and entrepreneurs. With guests like Donald Miller and Ellen Yin, host Natalie Franke dives deep into the first-hand experience of successful business owners to empower you with the science of self-made success.
How to use: The Independent Business podcast is backed by HoneyBook and designed to empower independent business owners to try new tools, make data-backed decisions, and be their own boss with advice from those who've made it. Listen today to feel inspired and learn how to manage your clientflow friction-free.
What: Donald Miller is a New York Times bestselling author and entrepreneur who offers actionable business advice through interviews and advice.
How to use: Listen to Business Made Simple when you have 30 minutes and need actionable advice for growing your business.
What: Ellen Yin's Cubicle to CEO is founder focused and brings you weekly deep dives with inspiring stories of growth from those who have succeeded.
How to use: When you need the tools and inspiration to grow, listen to these inspiring CEO stories to get your gears turning.
What: Omar Zenhom hosts The $100 MBA Show, where anyone can learn how to start and run a business. Zenhom offers concise, actionable business lessons that lead you through the fray of starting your own business and into the clearing of your whos, what, where, why, and, most importantly, how.
How to use: Listen in to the $100 MBA show for specific topics like "When Should I Secure Funding For My Business?" and "How to Deal With Everyday Stress in Your Business." These short episodes (about 15 minutes) are perfect for a kiddo drop-off at school or a fast walk around the block.
Educational websites and blogs
What: NerdWallet is an online publication that is all things money. They offer advice on managing your personal and business finances through analytical comparisons and detailed research by experts in the field.
How to use: Go to NerdWallet for learnings on anything money, whether it's the latest news on inflation or how to write a business plan. Their approachable, casual tone can walk you through what you need to know to grow.
What: Freelancers Union is a free support system with tons of important resources like insurance benefits, community meetup resources, advocacy information, and other resources.
How to use: Freelancer's Union is your stop for an oft-sought-after resource: insurance benefits. 36% of people fear losing health insurance and other benefits when starting an independent business—the Freelancer's Union can help you through your options during open enrollment or a qualifying life event. (Pssst—they also have a great blog.)
What: NFIB is a nonprofit, nonpartisan organization that advocates in all 50 states on behalf of America's independent business owners.
How to use: NFIB is a great resource for communicating policy ideas. NFIB has the ears of legislators, so when you write to your representative, write to NFIB too; they'll echo your needs and help push through change.
What: HoneyBook's mission is straightforward: We want to make it easier to run an independent business.
How to use: From business best practices to reducing friction in your clientflow to marketing how-tos, the HoneyBook blog is a great resource for all things independent business. Have a question about operating your business? Before you fret, check out the blog and see if we can help.
Online tools for everyday operations
What: The online invoice generator can help you generate professional-looking invoices in seconds to send to clients. Powered by HoneyBook.
How to use: If you need to create a simple and professional invoice but don't know where to start, check out the invoice generator. This tool helps you create a custom invoice with all the information your client needs to pay you on time. Make your invoice process even better with HoneyBook where clients can review and pay in a single click.
What: AI has been around for a while, but right now it's taking the world by storm. There are some free AI resources out there that independents can use to speed up their work daily.
How to use: These three resources all have different uses.
ChatGPT is excellent for unblocking when you need to generate content ideas quickly, whether for social, your blog, or your newsletter. Simply plug in your key question or draft a prompt, and see what the algorithm spits out. While you may not be able to (and shouldn't) use the prompt verbatim, you'll have some ideas about what to say next.
Grammarly is your nerdy best friend who will catch those accidental homonyms, misspellings, and syntax errors. Use the Chrome browser extension to level up every communication with free writing suggestions for clarity, concision, punctuation, and more.
Canva can make a graphic designer out of anyone with its extensive free template gallery and AI image generation software. Can't find the right stock photo? Input a few keywords and shazam 🪄… you've got what you need!
What: HoneyBook is the leading clientflow platform that gives independent businesses the power to book clients, manage projects, and get paid all in one place.
How to use: If you're an independent business owner, you've got a clientflow. HoneyBook's clientflow management software offers powerful tools for client communication, contract, invoices, secure payments, and more all in one place so you can sell your service friction-free. HoneyBook is the top tool for ensuring you get paid on time and offer a positive client experience every time.
What: You've probably heard of Slack. Slack is a messaging app that allows small business owners to communicate with their employees quickly in one place.
How to use: Slack is a great way to never lose touch with your employees or business again. The free version saves messages for the prior 90 days—Pro or Business+ saves them forever. No more hunting and pecking through texts and emails for internal communication.
Community resources to build your network and your business
What: A chamber of commerce is a group of businesses that pursues agendas and lobbies in the best interests of its members (who are small business owners).
How to use: Your local chamber is a great resource for learning about the issues other local business owners are bringing to the chamber, and proposing solutions to problems you're facing running a business in your community. Use this with NFIB for help voicing your policy-related concerns.
SCORE for local mentorship
What: SCORE is a locally based community of experienced small business owners, managers, and executives who have volunteered their time to guide business owners through growing their businesses.
How to use: Mentorship is for all phases of business growth, whether you've just secured an LLC or are in year three. SCORE connects you with accomplished professionals in your community who want to guide you on your startup or growth process. Use SCORE when you need someone to turn to for advice in real-time, especially when that advice relates to your business in your community.
Your local community college
What: Community colleges offer low-cost courses in business administration and management.
How to use: If you're seeking both a local network and instructional guidance, check out courses offered by your local community college. Community college classes are often offered at a reduced cost, plus you can write them off on your taxes. Use courses to gain valuable skills like bookkeeping, marketing, and management.
The Small Business Administration's "Find local assistance" section
What: The U.S. Small Business Administration helps people start and grow their businesses through resources, funding, leadership, and template documents.
How to use: The Small Business Administration offers a wealth of resources, and they also offer a page dedicated to finding local assistance. Use this when you want to connect with mentors, peers, and networking resources, but aren't sure where to start.
Resources to help you become a small business owner
What: Ellie Talks Money is a YouTube channel dedicated to helping aspiring independents start their small businesses.
How to use: Ellie Talks Money is for you if you don't know where to start. Ellie talks through where to start if you have no money, and offers business ideas for people who want to work for themselves by don't know what service to sell. Ellie Talks Money is a place to start for inspiration and idea generation.
What: Who hasn't heard of TED Talks? TED was started in 2006 and has remained a popular way for anyone to learn from topic experts to this day.
How to use: You can find a TED talk on pretty much anything, including starting your own business. Check out this video on creating a business from nothing. TED Talks are entertaining, informative, and short; use them to gain the confidence you need to take the next step in your entrepreneurial journey.
What: We've mentioned the SBA above; it's the number one stop for business regulations and advice as set by the U.S. government.
How to use: The market research section can help you parameterize your market niche before sinking too much time into target marketing. You want to define your addressable market; who are you selling to? Who are your competitors? The market research section can help you answer these questions.
What: The mission statement generator is designed to take your business name, value proposition, and ethical standpoint and combine them to create an impact-driven mission statement.
How to use: Once you've decided what services you'll offer and who your audience is, the next step is defining your mission statement. Allow your mission statement to guide your brand voice and speak to your client base—it should tell them who you are, what you offer, and why you do what you do.
What: HoneyBook Pros are independent business owners who use HoneyBook to manage their business—and are experts at it. They're here to help you onboard to the platform and set up your clientflow so it's frictionless for you and your clients.
How to use: Working with a HoneyBook Pro can expedite how quickly and efficiently you can use HoneyBook to provide services. A Pro will analyze your current clientflow and identify where you can automate responses, send canned emails, and implement scheduling. The less you lift a finger, the smoother your business operates, and that's the job of a Pro: to eliminate gaps where clients or information falls through the cracks so you and your clients have the best experience possible.
What about small business financing?
What: NerdWallet has even more to offer—a resource full of resources! The site offers a list of free funding (i.e., grants) that small businesses can apply for to get the ball rolling (or use to grow).
How to use: Browse federal, state, local, and corporate grants and find something that fits your needs.
What: SBA loans are designed for small businesses looking to start or expand their businesses. The SBA matches qualified small businesses with lenders that suit their needs.
How to use: SBA loans are great if you've got good business credit and are looking to build your preexisting business with a strong revenue stream. They're easier to get than many grants due to the shorter application process but remember: You have to pay them back.
What: Hello Alice is dedicated to helping small businesses get what they need to sustainably grow.
How to use: Hello Alice provides knowledge, funding, networks, and peer-to-peer connection services to independent business owners. Hello Alice is a great resource for small businesses seeking grants and funding for growth and large-scale purchases.
As a small business owner, you make an impact every day
Use these free and low-cost resources to streamline your clientflow, increase your cash flow, and take back time in your day. Websites with tools and free information aren't all you need, though.
You can build and grow your business sustainably with a clientflow management platform like HoneyBook. Send interactive files, manage your clients, and deliver services that keep glowing reviews and positive referrals coming. You won't regret investing in yourself and your business 🔥.