Not sure what to say when? Use our sales email templates to get started when you're reaching out to cold leads, referrals, following up, and more. Copy and paste these emails into your HoneyBook account, or keep them on hand to customize whenever you need them.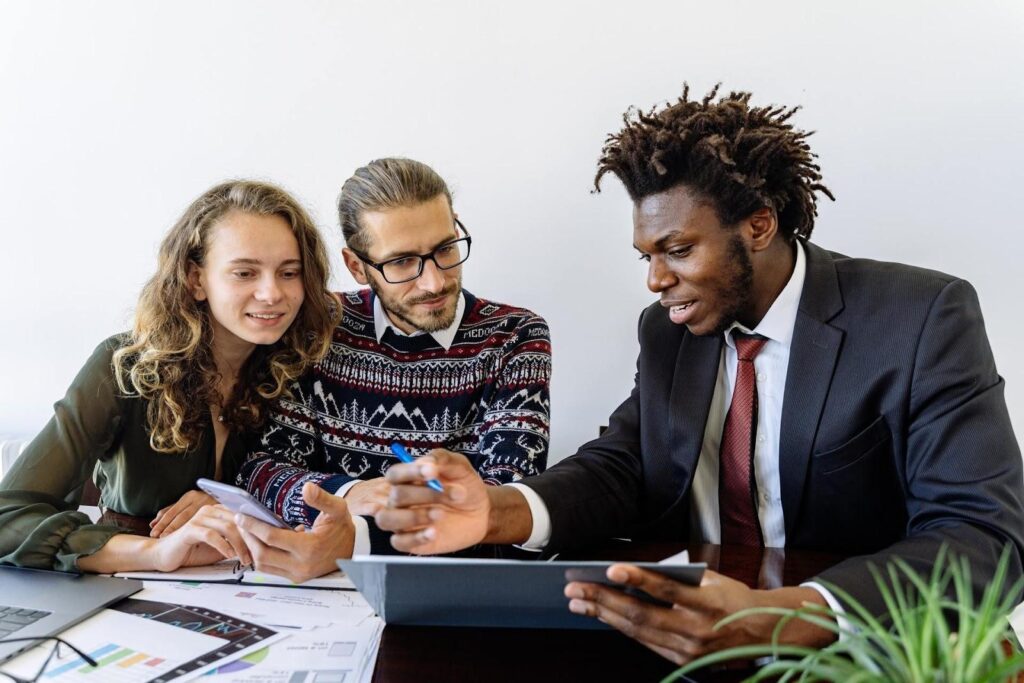 Email outreach is a necessary part of growing your business. Whether you're managing referrals, nurturing leads, or converting them, you need email to present your business and services.
Cold email outreach is a good place to start, but you can also use email marketing further down your sales funnel.
Almost 90% of Americans check their email regularly, and over half of businesses use it as a way to communicate with customers. But it's tricky to perfect the art of writing emails that hook a reader and get them to take the next step in the sales process. Having templates available for different situations can help you write these important outreach messages.
If you're ready to close more deals with email marketing, use these cold email templates to get started.
Jump to:
What is cold email outreach?
Cold email outreach is a vital part of your sales and marketing strategy that involves building a list of potential clients and reaching out to them. You can use this tactic at every step of your sales process, from building interest to closing a sale.
The best cold email outreach campaigns appeal to potential customers on a personal level and inspire them to take a specific action such as scheduling a demo or contacting you for more information. Even if you're using sales email templates, it's important to research your potential customers so you can include language that appeals to them and their specific needs.
7 sales email templates for each stage of your sales process
1. Introducing yourself to a cold prospect
At this stage, you're introducing yourself and your services to a new prospect who has never heard of your company. Personalizing this outreach email and showing that you understand your potential client's pain points will go a long way toward getting them to listen to your sales pitch.
To appeal to customers, the top salespeople research prospects for an average of six hours a week. For independents, knowing who your customers are, what they're looking for, and how they found you can go a long way.
Copy/Paste Template:
General Introduction Email
Hi [Prospect Name]!
I'm [Name] with [company name].
It looks like you're focused on [identify their goal – searching for a photographer, redesigning their website, etc.] and I'd love to show you how we can help you achieve your goals.
We've been in business for [time range], with a specific focus on helping clients like you achieve [solution].
Let's find time this week or next to connect. I'm excited to offer a free consultation to understand your needs and what we can do to help with custom support. Feel free to book the time that works for you! [link to your meeting scheduler]
Warmly,
[Your Name]
Pro Tip: Do some homework about your potential prospects before sending this email, and segment your email list to personalize each outreach email. You can refer to more specifics about their industry (if they own a business), or their needs as a client.
2. Introducing yourself to someone through a referral
If you've found a lead through a referral, point it out in the email.
Copy/Paste Template:
Introduction to a Referral
Hello [Prospect Name],
[Referral Name] suggested I contact you about doing business with our company. I know from our conversation that you're looking for [potential benefit]. We've helped [referral name] with a similar project and would love to discuss the process with you, as well as the outcomes we were able to achieve.
Please let me know if you're available for a brief phone call to talk about your needs.
Thank you,
[Your Name]
3. Nurturing leads
Outside of referrals and cold outreach, you should also have a lead generation strategy in place to find new prospects. These leads should come from your marketing efforts, such as social media and content marketing.
Once you have a lead pipeline, you need to create some email templates to nurture them and move them further down the sales funnel. Reach out occasionally to keep in touch and build a relationship with each lead, but don't bombard your prospects by sending too many emails. You can use this template as an example of what to include in a nurture email.
Copy/Paste Template:
Lead Nurture Email
Hi [Prospect Name]:
Did you catch our latest blog post here? [link to your content]
We think you'll enjoy our latest tips about [specific pain point in your industry]. If you're looking for even more education, we recently hosted a webinar with more tips like [specific examples].
Be sure to watch the replay here, and follow our channel for more webinars we're hosting this month!
Thank you,
[Your Name]
The goal behind nurturing leads is to build a solid relationship before asking them to take action. If you aren't sure about how qualified the leads are, or how likely they are to buy, it's better to demonstrate your authority through content and education first.
4. Reaching out to qualified leads
Once you've generated some interest from your initial outreach, you can start qualifying your leads. This process involves asking some follow-up questions to see how likely they are to buy with you. For example, if you're selling to businesses and you know that a person who filled out the inquiry form on your website isn't a key decision-maker, they may not be as likely to do business with you.
Qualifying leads helps you prioritize your outreach. You can spend more time following up with qualified leads who will be more likely to buy from you. Use this email template to contact a qualified lead.
Copy/Paste Template:
Emailing Qualified Leads
Hello [Prospect Name],
Thank you for contacting us to learn more about our services. We are excited to discuss how we can help you [user benefit/solution]. Our company has helped people in similar situations [example result] with [description of product or service].
I can see from your comment on our social media that you value [highlight of product]. I would love to follow up with you and further discuss how we can help you [achieve goal or objective]. Please let me know when you are available for a brief phone call.
Thank you,
[Your Name]
Pro Tip: Personalize your subject line with benefits-oriented language. But keep it short.
5. Following up after a consultation
When you move to the consultation phase, you've had the chance to inform a new lead about your company. Build on the momentum by following up shortly after the meeting. Use this email template as a guide. You can follow up more than once if you're not hearing from your prospects.
Copy/Paste Template:
Following Up After a Consultation
[Name]:
Thank you for taking the time to talk to me yesterday about [company]. From our conversation, it sounds like you are interested in [goal or benefit]. I'm confident that we can help you with [your goal].
I'm attaching a pricing guide so you can take a closer look at our services. If you have any questions, please let me know. Once you're ready, you can select a service directly to move forward.
Thank you,
[Your Name]
Pro Tip: Follow up quickly after the first sales pitch to keep your business fresh in a potential customer's mind. If the lead is qualified and you're ready for an assumptive close, feel free to move forward with your booking process. With HoneyBook, you can send an interactive sales brochure or pricing guide that includes a contract and invoice, taking care of the final step to closing the deal.
6. Following up after a non-response
You may think that if someone doesn't pick up the phone and offer you their business right away, they never will. But there are plenty of reasons someone may go through the sales process and stop it right before closing the deal. It helps to reach out again to check the temperature and remind your prospect you're still interested.
Copy/Paste Template:
Following Up After No Response
Hello [Prospect Name],
I wanted to make sure you've had a chance to read the materials I sent in my previous email and look through our website. If you have any additional questions or need some more information, I'm available to schedule another sync.
Would you be available for a brief conversation?
[Your Name]
Pro Tip: Include specifics from your conversation to show that you care about the potential customer.
7. Transition from your sales process to your booking process
The last email template you want to send is one that moves your leads or potential clients to make the final decision and book with you.
You might have the opportunity to combine this step directly after clients select services. But, for certain industries or clients, this step can come after ongoing communication and discussion. Use this email template to finally close the deal.
Copy/Paste Template:
Moving Clients Into Your Booking Process
Hi [Name],
I'm so excited to move forward with you to assist with [main project goal]. From everything we've discussed so far, you can count on [list some deliverables you plan to achieve.]
I'm attaching a booking file, where you can view your contract and invoice and pay through my secure online portal. You'll find your billing schedule as well.
You'll find the scope of work reiterated in the contract, but I'm also including it here for your reference:
[scope of work]
Thank you so much for your business. We're looking forward to getting started!
Best,
[Your Name]
How do sales emails fit into marketing?
Email is one of many sales tools you can use to pique interest in your brand, establish your credibility, and communicate your benefit to customers. Sales emails are a great way to introduce potential clients to your company, help them understand what you can do to solve their particular problems, and move them down the sales funnel.
Your email outreach should connect your marketing strategies with your sales process. Whenever your potential clients find you on social media or through advertising and word of mouth, you want to make sure they receive a touch point as soon as possible.
As you choose email templates to start using, be sure to think about how your clients are finding you in the first place. Depending on what they learn through your marketing, it can help you create more tailored, engaging emails.
Follow these best practices to create effective sales emails
You can use these best practices to write more successful sales emails to help you close those deals:
Write short, engaging subject lines.
Customize each sales email to your prospect and their needs.
Write a memorable opening line.
Talk about your company by framing it as how you can help your potential customer.
Include a clear call to action at the end of the email.
Manage your sales process inside HoneyBook
The best way to use your sales email templates is to load them into a sales management platform. With HoneyBook, you can do even more. As a clientflow management platform, it connects your sales process to lead generation and qualification as well as the booking process.
Save email templates and build them into automated workflows that send as soon as someone inquires or selects services. With everything in one place, you can take more work off your plate while improving your sales strategy– it's the best of both worlds.