The best scheduling software is easy to use and scale, with a variety of third-party integrations that are relevant to your business. Depending on the size of your business and the main reasons you'll use your scheduling software, these are some of the best options available.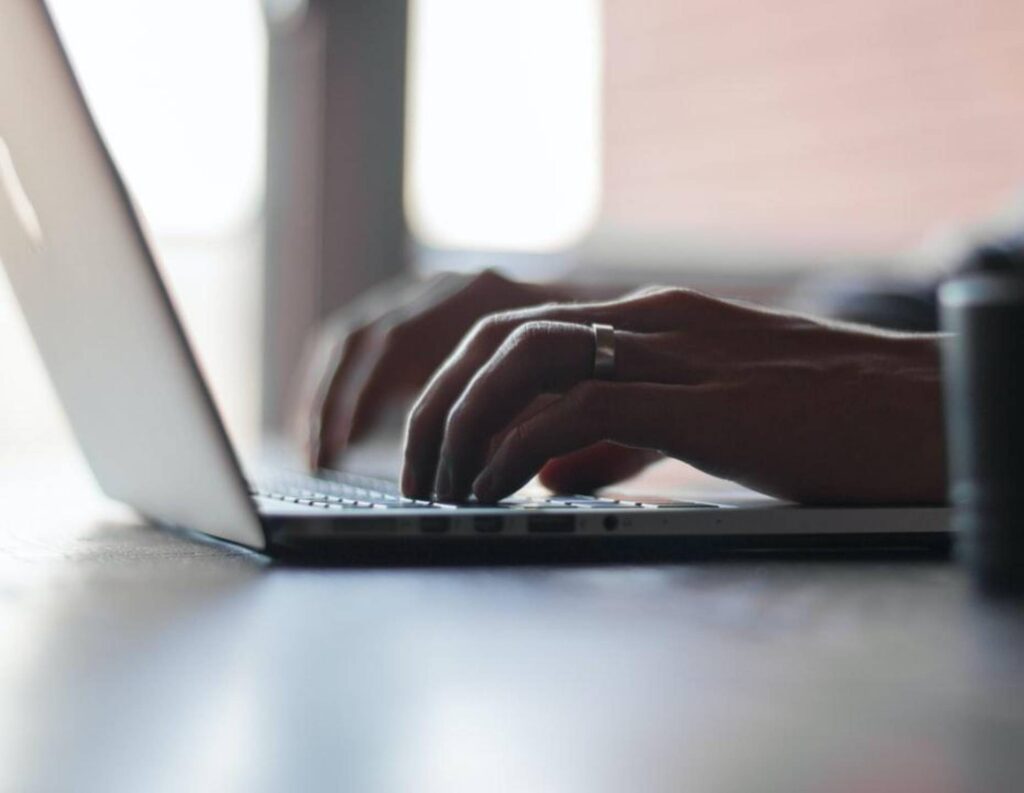 As people adjust to a post-pandemic world, you may have noticed a rising number of meetings in your business. Maybe more clients want to come in for appointments, or maybe you've been able to expand your team and need to hold more meetings with different staff members to make sure everyone's on the same page.
If this has been the case in your business, you may be interested in finding a great scheduling software for small businesses. Fortunately, many scheduling packages are available to help you schedule meetings with team members or clients, work out employee schedules, and collaborate with vendors.
Jump To:
How to pick the best scheduling software
Software design can vary a lot, making different products tough to compare. Pay attention to reviews from people who have used the software through sources like online reviews, peer recommendations, and user testimonials.
Most scheduling software products include many features, but not all may be useful for you. If you only use scheduling features occasionally, you could be paying much more than you need to and cluttering your dashboard with information you don't need. Think about what sort of scheduling you need to do before making a decision:
Group scheduling: If all your team members have hectic, busy schedules, a shared calendar makes it easier to find times that work for everyone and even reserve rooms. You might also want a tool that offers round-robin scheduling so you can easily share the workload with an automated process.
Appointment scheduling: Appointment scheduling software lets you create links so clients can view your calendar and set appointments with you. It may also include features like automatic reminders, invoicing, and contracting so clients can easily book and pay for appointments. 
Employee scheduling: Employee schedules take a lot of work when you have to consider vacation days, employee requests, and other needs they may have. This kind of software usually also includes payroll and timecard features.
Employee collaboration: If you want to enhance your project management, employee collaboration software often comes with a predetermined amount of cloud storage so employees can upload graphics or documents and post comments. It also helps you plan large events or schedule group meetings.
Otherwise, there are three critical factors to consider in your scheduling software.
Third-party integrations
It can be rare to find a software package designed for small businesses that fully supports your operations. Oftentimes, independent businesses like yours have to combine multiple tools. If you currently use any third-party apps and software, consider how they integrate with your scheduling software.
For instance, you could use software that integrates with PayPal or Stripe so customers can pay for their appointments in advance when they schedule their meetings. Some scheduling software also integrates with calendar apps like Google Calendar to enhance their functionality.

Pro Tip: A clientflow management software can solve the issue of needing multiple single-point solutions. This type of platform combines everything you need to sell and deliver your services, including templates, scheduling, payment processing, and more.
Ease of use
Scheduling software should save time in your business operations. One that's hard to use can't do that well, and it might instead complicate your workflow. That's why it's essential to find intuitive software you and other parties can use easily.
Scalability
Consider the size of your business when you choose your software. Some options specifically help independet businesses with fewer than 20 employees, while others cater to businesses with up to 1,000 employees in different locations.
If you're planning on business growth, you should pick scheduling software that can scale up as you achieve that goal. However, if your business only intends to take on a limited number of clients and employees, a software option focusing on smaller operations will likely serve your needs much better.
5 scheduling software options for independent businesses
Acuity
Acuity provides small businesses with advanced scheduling power so clients can self-schedule directly on your website or social media pages. It can integrate with many online meeting apps and over 500 other apps to help you share appointment calendars online, through emails, and on your social media pages.
Its user-friendly platform offers features like packages, group memberships, and appointments. It also lets clients fill out intake forms so it can maintain and organize client information. You can also customize your calendar and appointment page to fit your branding.
Acuity Scheduling also has a strong focus on security, boasting its ability to offer HIPAA-compliant services on its Powerhouse or custom Enterprise plans.
Unfortunately, while there is a seven-day free trial, Acuity doesn't offer a free tier. However, if you're okay with paying for your scheduling software, you can select a package tier according to your size. The highest tier supports 36 locations, with automatic time zone conversion and support in multiple time zones for global businesses. Their custom packages may accommodate you if you have more than 36 locations.
Acuity's phone app is also somewhat difficult to use, which can be challenging for some people.
Calendly
Calendly is a strong option for a wide range of industries and business sizes because its multiple packages are packed with features and integrations, empowering any business to set meetings for functions ranging from basic appointments to events in various areas with an entire team of staff.
People can set their availability and make appointments directly through the software. Its automation features can create triggers to remind you of upcoming meetings. It also updates availability automatically, helping you avoid double bookings.
It's a reasonably affordable option, with a few cheaper packages. Even the free tier has many more features than you might expect — all packaged into a relatively simplistic dashboard, so it's easy to pick up. The free tier also includes integration with common meetings apps, like:
Zoom
Google Meet
Microsoft Teams
With the Professional package, you can access over 700 more third-party integrations through Zapier. Paid tiers also let you set unlimited event types, whereas the free tier only offers one.
One common issue with Calendly is that people find its customer service lacking. If you're reasonably tech-savvy, this shouldn't be a problem, but some necessary processes, like configuring each user's preferences, could give you some issues.
Wrike
Wrike is a work management platform for teams of 20 or more, suitable for businesses at both large and smaller scales. It offers full support in over 15 languages across more than 130 countries, making it a good option for global teams.
You can connect tasks, discussions, and emails to your project plan to enable various teams to collaborate remotely. Wrike also lets you use folders, projects, and tasks to structure different people's work — and you can even automate assignments according to task statuses. Other useful features it offers include:
Gantt charts
Calendars
Workload view to manage resources
Custom dashboards
Real-time updates
Wrike offers a free plan that gives limited access to a basic centralized task management dashboard and paid plans that add more functionality and support larger teams.
It permits you to connect as many apps as necessary. By combining them, you can automate custom workflows specific to your business operations without any coding knowledge — in addition to over 400 prebuilt connectors to cloud and on-premises applications.
However, the amount of flexibility and customization available creates challenges for some people who have used Wrike. Reviews suggest that finding the best setup for your business operations may take some trial and error.
HoneyBook
HoneyBook is a clientflow management tool that helps small businesses manage all their processes in one place — from inquiry to invoicing. This includes:
Managing projects
Booking clients
Signing digital contracts
Sending invoices
Handling payments
HoneyBook's services are available through monthly or annual subscriptions without any complicated tiering system. With a subscription, you can add any number of team members, access all available features with unlimited concierge support, and make transactions without an upper limit. From the initial purchase date, you have a 60-day money-back guarantee, so you can try it out for up to two months to see if it helps your business.
The HoneyBook scheduling tool simplifies the process of setting your availability and booking appointments. You just need to set up your meeting and session types and share your meeting link with your client to schedule a meeting. Some extra capabilities include:
Selecting how you'll meet — like phone, in-person, or video call
Defining the days and hours you're available to meet
Setting a time buffer, so you don't get surprised by last-minute meetings
Automatically adding sessions to your and your client's calendar, with custom automated reminders that give them the option to reschedule if the time no longer works
Syncing and updating your HoneyBook and Google, Outlook, or iCloud calendars in real time to avoid double bookings
You can automatically send clients questionnaires when they make an appointment or invoice them afterward, providing them with a cohesive experience on their personalized project portal. The tool's customizability also helps you offer the best brand experience to clients.
HoneyBook does charge a processing fee for client transactions, which some people would prefer to avoid. However, it's good to note that these fees are standard for online payment software. These fees also enable you to accept payments online, adding extra security and helping clients pay you faster without needing to coordinate a face-to-face meeting or send a paper check.

Pro Tip: Because payments go through the HoneyBook platform directly, you can perform more functions, like tracking payments, scheduling automatic recurring payments, and generating quick earnings insights.
Vagaro
Vagaro is a management software that targets salon, spa, and fitness businesses, helping professionals book appointments and manage different roles in the facility. Its integrations allow you to manage bookkeeping, payroll, client databases, and inventory management. It can also send clients email and text notifications.
The pricing scales with the size of your staff and the number of bookable calendars you need. For just yourself, you would pay $25 per month, and the price increases by $10 per extra calendar. For more than seven bookable calendars, you pay a monthly fee of $85. You can also customize the add-ons you get so that you only pay for the features you need.
With Vagaro, you can build customizable web pages to promote upcoming events and special offers on Vagaro's website. Clients can sign up — on the website or Vagaro app — and make personalized profiles with their contact information, feedback, and booking history. This helps you collect records of your business's customer service history.
Using the client data, Vagaro also generates customizable reports that use graphs and charts to track markers like business performance and customer retention. Reviews also note that their customer support is very helpful.
Common challenges that people face with the software mostly revolve around payment processing. People have noted that it's hard to see the charges they pay and that the program may not be able to cancel a transaction in the case of an error.
Good scheduling software can grow your client base
There are many options for an online booking calendar with various features — so don't worry if you feel a bit overwhelmed. Making the right choice can reduce the friction potential clients face when learning about your business, resulting in many more conversions and bookings. If you need scheduling software to handle internal operations better, the right choice can also help you optimize your business operations. So it's good to consider your options carefully.
If you think that providing a cohesive, consistent brand experience would make clients and staff feel more comfortable, HoneyBook is a great option. It can streamline your business operations even beyond scheduling. You can manage your entire client flow from the central platform, giving you many unique insights to further improve your business.