Learn how to set up an online booking calendar to accept meetings with leads and clients with less back and forth.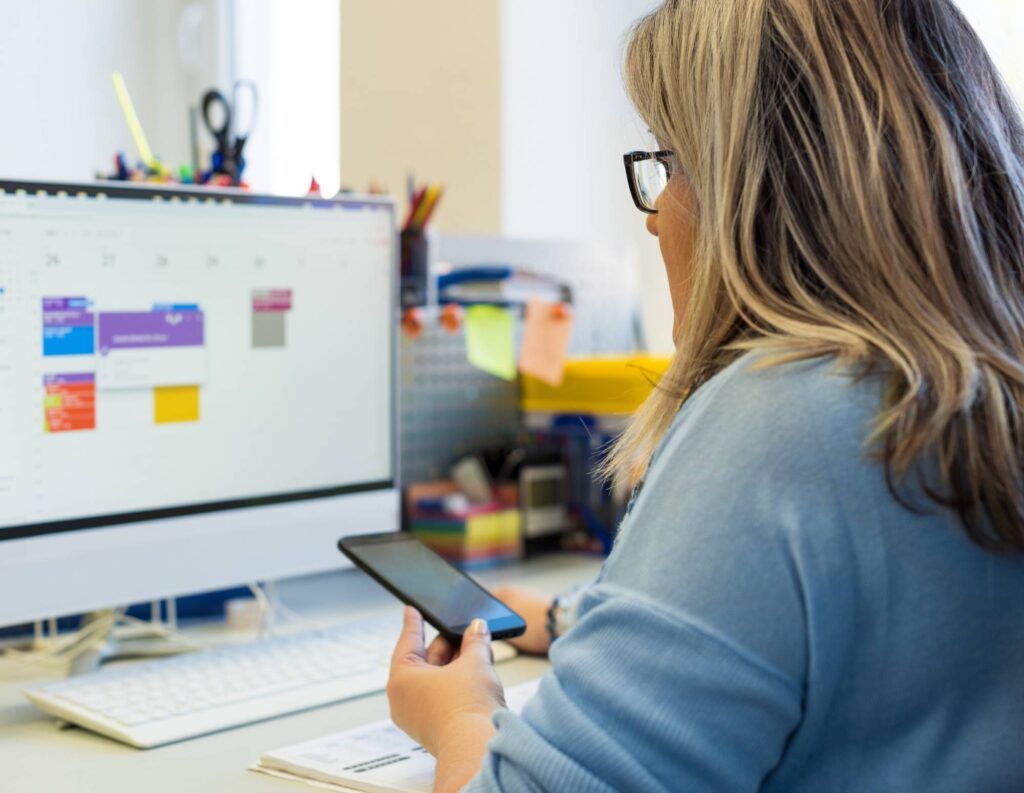 When you run your own service-based business, scheduling meetings is core to what you do. Whether you're meeting with leads, providing your services through paid sessions, or touching base with clients, you need a way to seamlessly book different types of meetings.
That's where an online booking calendar comes into play. Instead of going back and forth to find the right times that work for you and your clients, they can book with you at the click of a button. The right system lets anyone book with you, at any time, while avoiding double bookings.
Here's how to use your booking software more efficiently and find the one that works best for you. 
Jump to:
Setting up an online booking calendar
Before you set up your scheduler, it helps to understand the different types of meetings you provide. For example, are you offering consultations (over the phone or in person), discovery calls, and client meetings?
Outline what each type of meeting entails to determine how to name your sessions, how much time they'll need, and when to offer them on your calendar. Then, consider the following steps:
Block your calendar with your sessions (client meetings might always be available on Tuesdays and Wednesdays, while you have consultation calls available on Mondays and Thursdays.
Determine how long you need for each session type. For instance, a consultation call might need an hour, while your client meetings may only need 30 minutes.
Determine which format is best for different session types. You might have to evaluate whether certain meetings or best in-person or virtual. For instance, a client kickoff meeting can be beneficial in-person if you want to get to know each other and build a rapport. Just keep in mind that meeting in person isn't always the easiest option.
Label each session clearly since these will be public facing. Simple names like Client Sync, Consultation Call, Discovery Call, and Project Review are all great ideas.
Build in time blocks for your travel and work. If you have meetings back to back, you may not have enough time to get to them or enough time to get any work done.
Consider your availability throughout the year and make sure you have a game plan to keep your scheduler up to date. Prepare for peak seasons, for example, where you'll likely have more frequent bookings, versus offseasons, where fewer would be necessary.
Use your booking software with staff members
If you have a team, it may be important to have visibility into each other's schedules so you can understand what everyone is working on or share the workload.
At the very least, you'll want a software that also includes a shared calendar. When your team members book sessions, everyone can see what's coming up on the calendar.
If you have a team that shares a similar workload, you might also want a system that includes round-robin scheduling. With round-robin scheduling, each new meeting that's booked is assigned to a new team member in a rotation. That way, everyone is sharing the work evenly of evaluating leads and selling services.
Just keep in mind that round-robin scheduling might not work for all teams–especially if you have staff who handle specific aspects of the sales pipeline. In these types of teams, you'll want clients to be able to book sessions specific to each team member. 
Set up automatic reminders
With everyone's busy schedules, you need to make sure you have automatic meeting reminders built into your scheduling process.
Whenever someone books with you, you should send an email that thanks them for scheduling and includes a calendar invite. This initial email can also include specific instructions, such as directions to your meeting spot or instructions for video calling.
From there, you'll also want a schedule of reminders, whether it's via email, text messages, or other messaging platforms. All these emails can take up way too much time to write and send, and you're especially likely to forget about them if you're doing it manually. The right scheduling app will let you include these and set up a custom schedule.
It's much easier to schedule appointments than it is to keep them. Automated reminders are a simple and powerful tool to even out the playing field. Research has shown that automated reminders work and increase schedule adherence.
Pro tip
In order to plan meetings for the most successful outcomes, also consider sharing your meeting agenda ahead of time as well as any relevant documents. The more prepared you and your clients are, the more you'll get out of the meeting. 
Best practices for your online booking calendar
Aside from the best practices mentioned above, you should also follow these tips to make sure you're using your calendar effectively.
Find the best ways to share your calendar
Setting appointments effectively starts with understanding who you want to be able to schedule with you. If you like to meet one-on-one with all of your leads, you can include a link to your online booking calendar directly on your website, either on a contact page or your service pages.
If you want more qualified leads, however, consider sharing your calendar link after someone fills out your contact form. Or, you can wait even longer, and send a questionnaire to new leads that includes your scheduler. The longer you wait to let leads schedule with you, the longer you have to gather information. If that works for your process, you can have more personalized discovery calls and be sure that you're spending your time on leads who are most interested in booking with you.
With a system like HoneyBook, you can share specific links to your session types. For instance, clients who've already booked with you probably won't want to go to your website and find your link just to book a meeting. The scheduling link there should be for intake or discovery calls for new leads, while you can send a specific link to clients to book meetings.
Brand your scheduler for a cohesive experience
Never miss a chance to brand (if only slightly). Where possible, include your logo and brand colors so your leads and clients have a cohesive experience. From landing on your website to booking a call, it should be clear that your business is putting its best foot forward.
Set up payment options in advance
If you accept payment for certain sessions, like photoshoots and consultations, it's important to set up the payment process in advance. If your online booking system supports it, clients should be able to submit their payment as they're booking with you.
With a system like HoneyBook, you can create custom, interactive files that include your scheduler, invoice, contract, and HoneyBook's built-in payment processing. As soon as clients pick a session time, they're prompted to pay before the session is confirmed.
Just be sure to avoid surprises with payment plans or special policies by highlighting these in your invoice and contract. Set these clear expectations up front to facilitate smoother transactions. 
Connect scheduling with your entire clientflow
If you're an independent business owner offering personalized services, HoneyBook is the only all-in-one solution you need for clientflow management. Its powerful meeting scheduler allows you to set your availability and session types with ease.
Plus, it connects your scheduling process with other parts of your clientflow. You can build onboarding documents that let clients schedule their kickoff calls, automate emails before and after sessions, and accept payment seamlessly.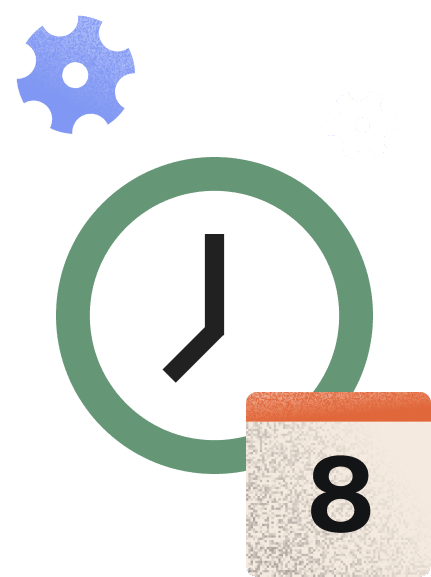 Schedule clients easily with HoneyBook
Skip the back-and-forth: Schedule meetings, sessions, consultations, and more in one click.