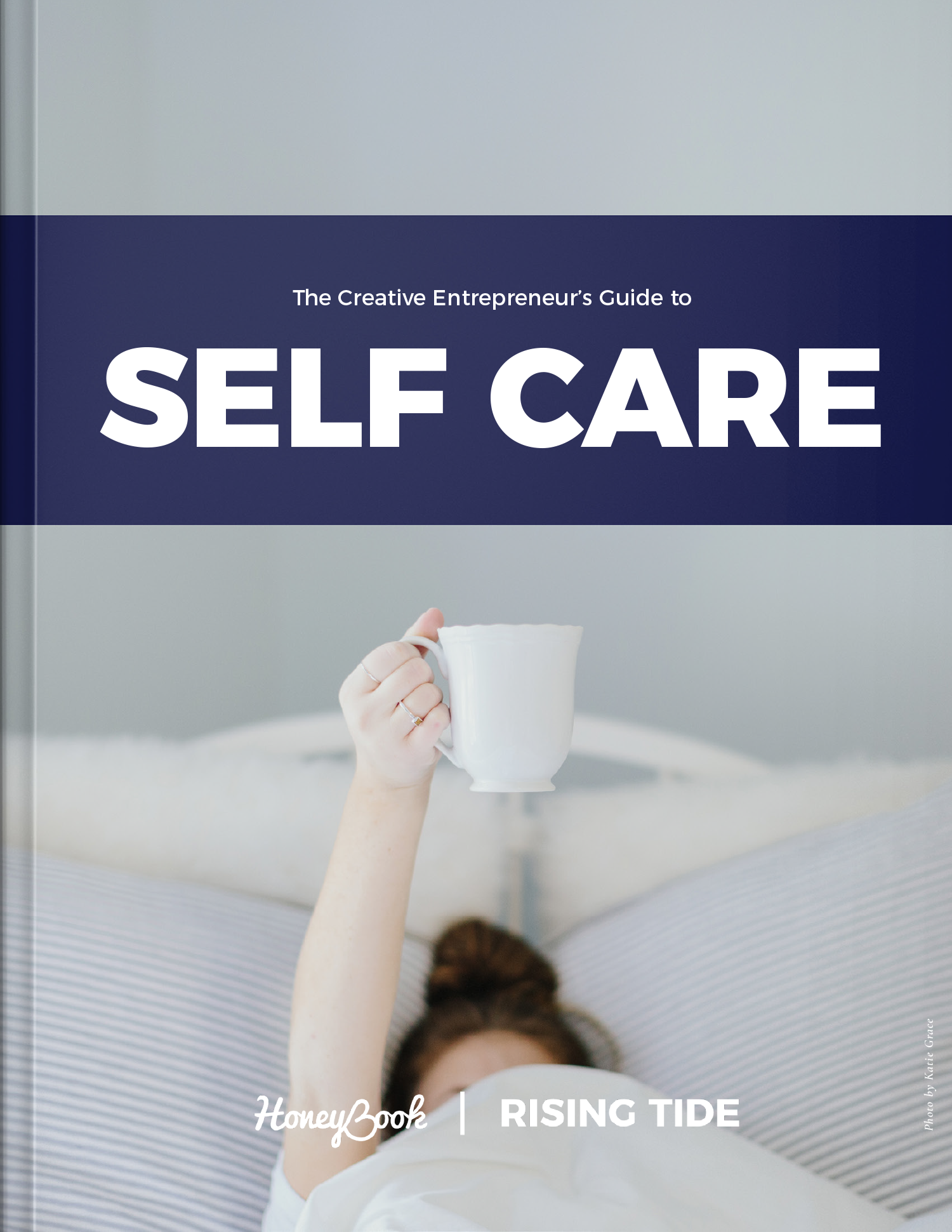 What do you think of when you hear the words "self care?" Do you immediately picture massages and wine? Or is it something deeper? Something at the core of who you are, what your business means in your life, and the improved mental health that self care activities provide?
Self care is so much more than just indulging in your favorite things. This guide dives into the importance of approaching a self care routine with dedication to your deepest needs, not just the surface-level stuff.
This month's guide shares:
Self Care is About Routines
Self care isn't just something you do in a moment of desperation when your mental health is suffering. Instead, self care is a routine you practice daily that allows you to care for your mind, body, spirit, soul, and business… before the need for the proverbial massage and glass of wine. Instead, practice self care tips daily by approaching your business and life with a clear mind and set of items you prioritize each morning, day, and night; during great times; and also ones that feel overwhelming or full or grief. Make self care a routine and you'll avoid those desperate calls for help all together. And looking for more on routines for your day? Flip to page 12 to find out how a morning routine can transform your life.
Give Yourself Grace and Let Go of the "Shoulds"
Regardless of your season of business, perfectionism, self doubt, and expectations can weigh heavy on our minds. Instead of bearing the pressure to succeed more, do more, or be more, giving yourself grace and releasing unnecessary expectations helps you see and separate the "shoulds" from the things that make you thrive and bring you joy.
Self Care Begins With Yourself
You can't prioritize others before yourself in order to practice true self care. We are our harshest critics, so prioritize taking care of yourself first and foremost so you can excel in caring for your clients, family, and friends. Find a counselor. Talk to a friend. Take time for you. And finally, positive affirmations like in Justine's article on page 1 can help keep your mental health positive. Remember: you area talented, successful, hard-working, and worthy creative entrepreneur. We believe it. You should, too!
Disclaimer: The advice featured in this guide and on the blog was sourced from our community members for sharing general information and knowledge. For specific legal, financial, tax, mental health and professional advice, please consult an authorized professional.