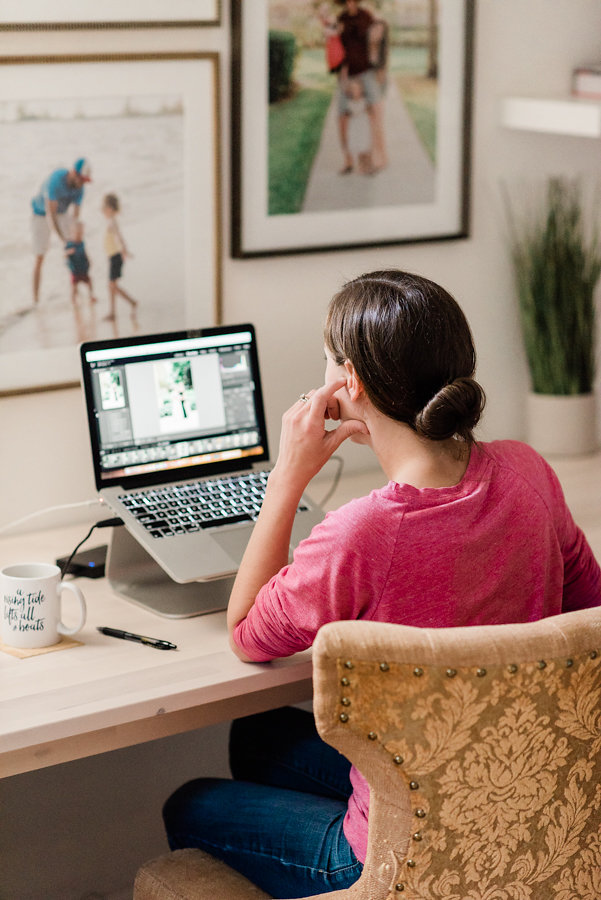 Events professionals and creatives are masters of disguise. They are often tasked with making everything appear to be operating smoothly, even when things go seriously wrong. Unfortunately, this sometimes extends to our personal wellbeing, and the toll is much worse than a bad review or a lost customer. The stress and pressure can tax even the most together pro, both physically and mentally.
Self care is more than a luxury – it is a necessity. In order to give your best to your clients and your team, you need to be at your best. We turned to industry veterans to find out their secrets to keeping it together.
A Grueling Industry
Many events professionals are surprised, at first, at how taxing the work can be and how universal the need for self care is.
"I learned the hard way for sure," confesses Brittny Drye of Love Inc. "I've been a part of some projects that sucked the time and energy out of me, and it caused me to be unhappy in both my professional and personal life."
Drye acknowledges that there are aspects of the job she likes and others she does not, but has learned that "If something isn't truly making you happy overall, it's not worth doing."
Flexibility to Work from Home
Your working environment plays a huge role in your personal wellbeing. Tommy Waters of The Renaissance advocates for converting to cloud-based data management for freedom to work from home. "I used to absolutely believe that I had to, with no questions asked, be in my office or venue every Monday – Friday between the hours of 9 AM and 5 PM," he remembers.
"As the technology industry changed I was happy to adapt and create more time at my home office with a healthy mix between the two. It took a while for me to accept that if I didn't have anything tying me to my office like a venue tour, contract signing meeting, or planning meeting, that I could answer emails and create proposals just as easily at home instead of heading to work to do the same thing," he admits.
He found that a client "won't care if you work in your pajamas as long as they feel like your only client."
The Only-Client Effect
Every client should get the attention they deserve, but WHO has the time?
HoneyBook can maximize your time and attention by facilitating a seamless client process. You can send check-in emails while you sleep, meditate, or throw your kid a birthday party. You can elevate your client experience while you scale back your to-do list with tailored automations, gorgeous brochures, automatic payments, and more.
Get Moving
Mary Angelini of Key Moment Films is a creative who thrives on uncertainty, but finds that keeping a schedule is necessary to create balance and avoid chaos.
Sometimes recognition that self care is needed is most important for Angelini.
"When I'm feeling burnt out, I usually realize it when I become paralyzed. It feels as though there is too much to do and no space or energy to do it. This is usually an indication to take a step back and do something physical, like go for a jog or bike ride or meditate. Both are great at resetting the brain and the overwhelming feelings that become paralyzing."
Keep It in Perspective
Maintaining perspective is key for Kristen Gosselin of KG Events Design. "The pressure of owning a business, and the desire to be successful is very stressful and all-consuming, which can often feel isolating," says Gosselin. "Keep in mind that many other people are in the exact same boat as you are. You are not alone."
Additionally, Gosselin recommends some business best practices.
"Don't go down a social media rabbit hole! This is the easiest way to deteriorate your own mental health. And reach out to someone if you feel your mental health is declining. Whether it is a professional or a close friend, having someone to talk to and relay anything you may be struggling with will make a world of a difference in maintaining your sanity."
Make Time for Self Care
"This industry is an extremely difficult one to have a career while easily maintaining work-life balance," observes Heather Rouffe of Atlas Event Rental. She finds that "being diligent in an effort to set up specific work times and boundaries," helps, allowing professionals to "be out of the office, attend kids' events, and do other things in order to take care of your personal life."

"It is important to make time for silence," according to Keith Phillips, Classic Photographers. "As an entrepreneur in 2019 you are constantly working and bombarded with information. I find that time in silence, meditation or prayer to re-center and recharge yourself daily is important. This can simply be 5 minutes a day." Phillips also recommends a good diet and attention to your sleep routine for staying energized with a clear mind.
Set Boundaries
Kevin Dennis of WeddingIQ never checks his work email after 6:00 PM, when family time starts. Boundaries for clients and employees establish room for you to breathe. Also, "I live and die by my calendar," says Dennis, "so I make sure to schedule (self care) there and then I am forced to follow it. I put everything in there — gym time, haircuts, lunch breaks, etc. If it's on my calendar I do it!"
Business coach Katie Easley schedules downtime so she can "literally turn it off and walk away." She has found that, "Self care isn't just about taking care of your physical body (like getting a facial), but mental health, too. I have a weekly breakfast with another entrepreneur friend and we talk about life and business. I also have an annual girls' trip that is the same week every year — this will be our 8th year. We call it 'Moms' Margaritas in Mexico.'"
The events industry will eat you alive if you allow it. Instead, make your mental and physical health, longevity and performance priorities by purposefully attending to you self-care.
---
Want to learn more about how to incorporate self care routines into your daily life and thrive in your business as a result? Get our Ultimate Guide to Self Care here. 
Plus, 5 more posts you might like: