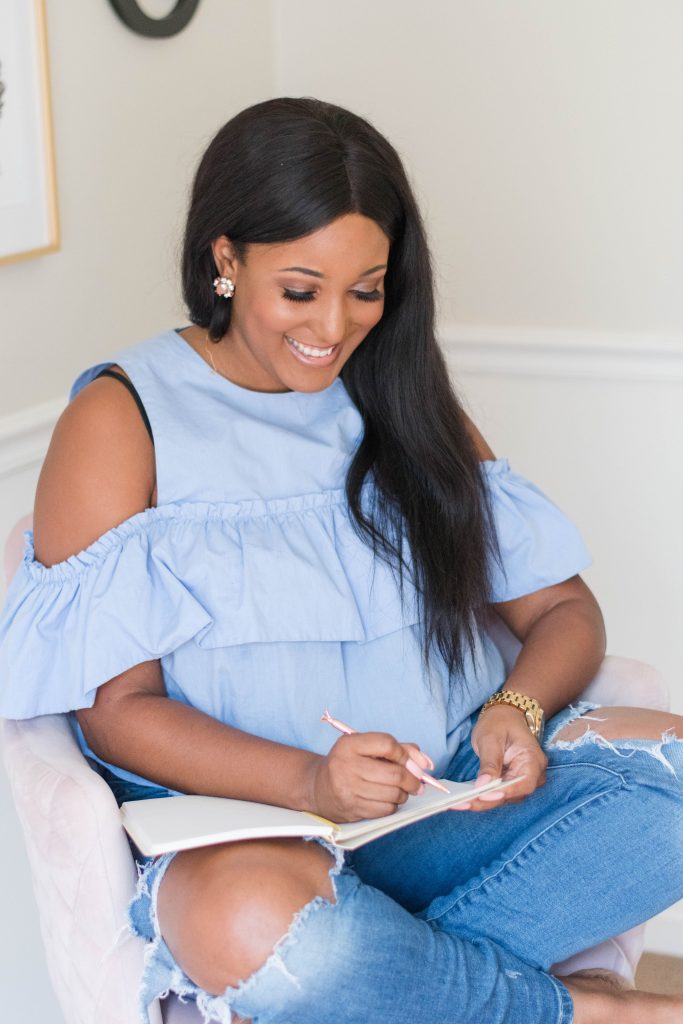 If you've been feeling overwhelmed with the amount of social media content not only to create… but also to actually send out into the world, we have some expert tips  for you. There are three tools I use to streamline content creation and social media posting process. Asana, Smarterqueue, and Tailwind allow us and our clients to increase efficiency and productivity. These systems, automations, and workflows let us spend more time connecting with customers.
I use Asana to manage content creation workflows. We use it to manage the overall timeline and deliverables of social media projects. Smarterqueue and Tailwind are my favorite systems to streamline social media posting and automate it too. I use Smarterqueue to manage Facebook, Twitter, and LinkedIn posting. I use Tailwind to streamline and automate Pinterest posting.
How to Manage Content Creation Workflows
Asana is a great system for managing projects and content creation workflows. It allows my team and clients to visually see the progress of projects in real-time. We use it as a central hub for client projects.
The whole project from start to finish is managed in Asana. All tasks, files, and feedback live on different boards or lists in Asana. Tasks can be marked as "to-do," "in progress," or "done" and are moved from right to left. It streamlines the process of social media content creation from idea to creation to implementation.
Asana has been a game-changer for keeping clients in the loop. It allows us to be proactive about getting additional information and changing direction on their strategy, if needed.
Before using Asana, we were using Google docs and Excel spreadsheets to share content calendars with clients. That was frustrating. Now, they can visually see the progress of a project on boards. And we don't have to search through thousands of emails to find client feedback. Clients can comment on the board and you can set notifications to be sent to your email box.
How to Create a System for Streamlining Facebook, Twitter, and LinkedIn Posting
Over the years I've tried several social media posting and automating software programs. Before using Smarterqueue, I was using 4 different scheduling apps to manage social media for myself and clients. It used to take forever to schedule a month's worth of content.
Smarterqueue is the best system I've found as an all in one solution for streamlining Facebook, Twitter, and LinkedIn posting. They offer Pinterest and Instagram posting, but I don't use it for those 2 platforms. With this system, you can schedule months worth of content at a time. You can also schedule the content to be reused again and again. You can also promote the same content between accounts.
For example, if you had a post that did really well on Instagram, you could post it on Facebook and Twitter too. The difference between this and just pressing Facebook and Twitter on each post is that in Smarterqueue, you can actually change the caption for the specific platform. That way you can reduce the character count and hashtags for tweets and remove hashtags all together for Facebook. 
Before using Smarterqueue it would take 30-45 minutes each day creating and posting across platforms on those different programs. Now, with Smarterqueue, I can spend a few hours a week scheduling everything and spend the rest of the time actually being social! I use this newly freed up time to create videos, leave comments, and answer DMs.
Before working with us, lots of our clients may be on one platform, but not consistently. With our strategy, workflow in Asana, and posting with Smarterqueue they become omnipresent. They are seen across platforms multiple times a day on each platform. They never have to worry about if a post was posted and their customers never have to wonder where they went. Their message is shared consistently.
How to Create a System for Streamlining and Automating Pinterest Posting
Tailwind is a great tool for scheduling Pinterest pins. With Pinterest being the 3rd largest search engine in the world, we use it to drive traffic to our offers and blog posts. Tailwind lets us schedule Pinterest pins ahead of time. My favorite feature of Tailwind is actually Tailwind Tribes. It helps me find popular pins fast and quickly fill my queue and reach more people with my content when I share it in tribes.
My business Pinterest account had way less followers than my personal account. The beginning of 2019, I had 20 followers. As of today, I have 238 followers on my business Pinterest. Tailwind Tribes helped me connect with more people.
How to Balance Automation with Real-Time Engagement
For Myself
I try my best to schedule my content at least a week ahead of time. I brainstorm, fill out my Social Media planner sheets, create the posts, and then use Smarterqueue and Tailwind to schedule everything. This saves me so much time! It took me a few years to perfect this system, but it works.
Creating and posting content in real-time used to take at least an hour each day. Now, it takes a few hours on a Sunday to schedule all my Tweets and Facebook posts for the month, and a week's worth of Pins, LinkedIn posts, and Instagram posts. I have time to actually watch and respond to people's Instagram Stories, answer customer questions in DMs, interact in Facebook groups, and catch up with connections on LinkedIn.
For Clients
We schedule our client's content a month in advance. This includes static images, graphics, and video content. Scheduling the video topics in advance allows the client to decide if they want to go Live on Facebook or Instagram with their audience or if they'd like to pre-record a video to be shared across platforms.
Their customer base gets used to seeing them on video and interacting with them. Their customers feel like they actually know them. This works best if they can get a useful tip or a question answered.
We automate posting, but we never automate DMs, comments, or follows. We leave that up to our clients. We give them guidance for ways to interact so their brand is perceived as warm and inviting, but we don't give them copy and paste responses. We encourage our clients to respond to each comment and DM. You never know who is watching.
With these 3 tools and simple tips, you'll be able to streamline the process of content creation and posting for social media, while also building your brand and connecting with current and potential clients. 
---
Ready to automate your business and get quicker wins? Get our Systems, Automations, & Workflows Ultimate Guide.
Plus, 5 more posts you might like: