This Spring, we challenged our TuesdaysTogether groups to coordinate their own styled shoot! We're so excited to share the results with you!
From Leesburg leader Bethanne Arthur:
After weeks and weeks of planning, our local Tuesdays Together group had a super fun event at 48 Fields Farm in Leesburg, VA! Over 50 members of the Rising Tide Society local Leesburg chapter joined us for an organic/natural/local farm-to-table, gourmet experience, catered by Hidden Julles Cafe. We had three rows of farm tables, decorated by three different and amazingly talented florists, who each got a chance to fuel their own creativity and create something stylistically unique and beautiful!
This entire event could not have been possible without Rachel, my co-captain. Rachel is the owner of The One Moment Events and is my hero! She worked tirelessly with me to ensure that we put on a spectacular evening for our attendees!
Before dinner began, we greeted our attendees with champagne and invited them into the mingle, chat with one another, and take photos of the beautifully designed and styled tablescapes! We also set up a sweet little photo booth, complete with a DIY paper flower back drop that Rachel put together! It turned out beautifully, and people had so much fun taking selfies and photographs of each other in front of it! Faccia Fresca Vintage provided the beautiful pink vintage couch for the photo-booth area, as well as various other pieces of furniture that seriously stepped up the design game for us!!!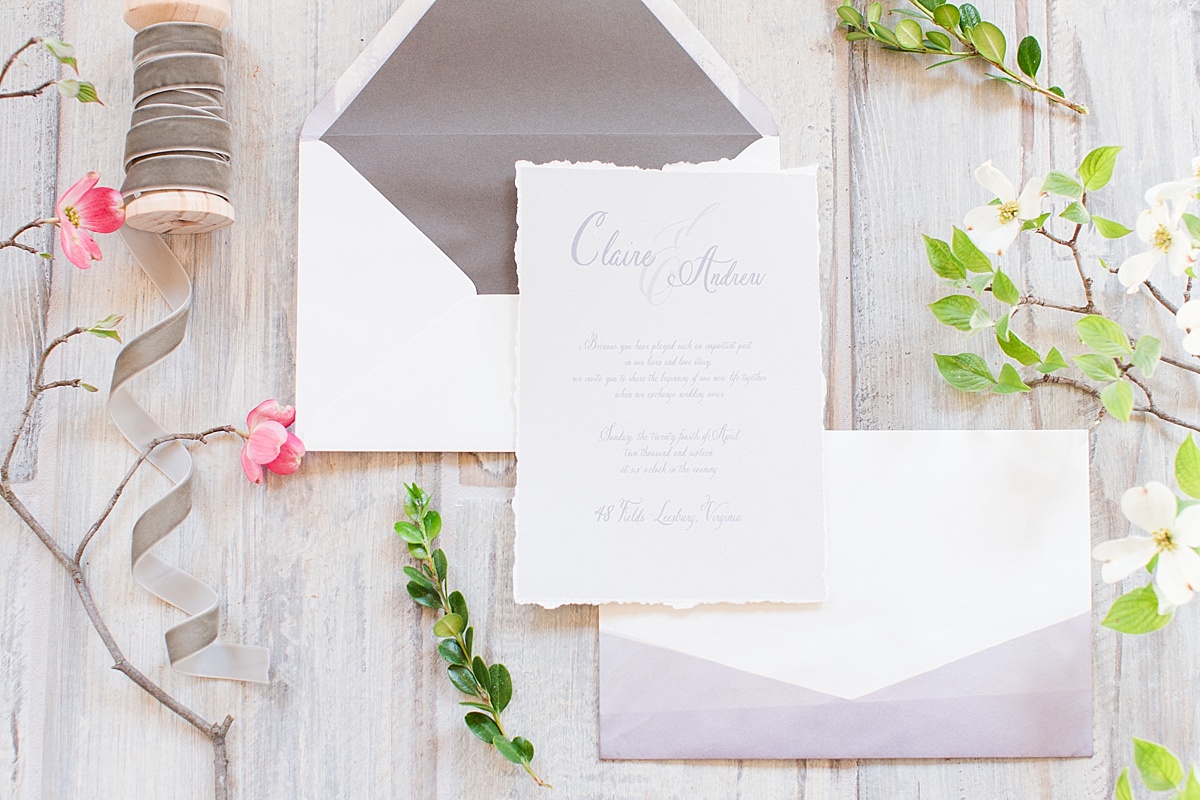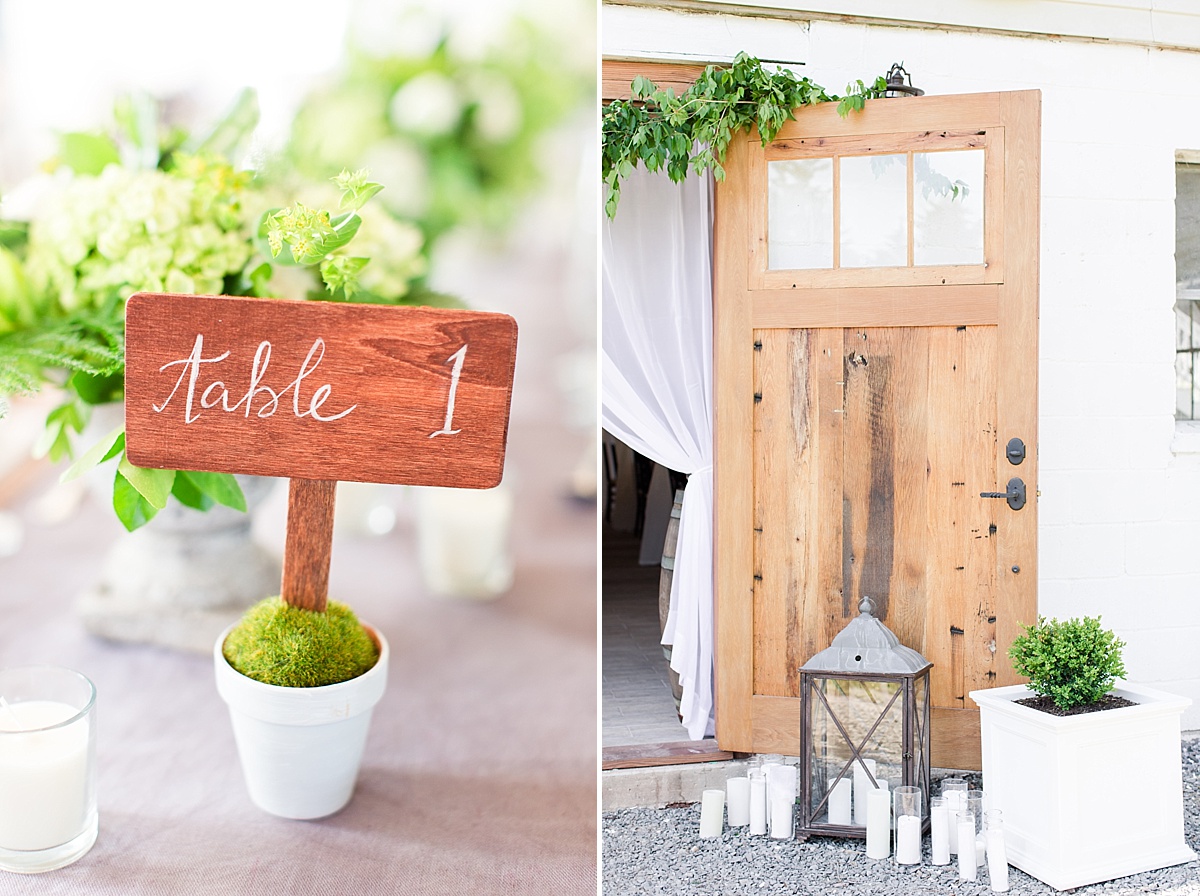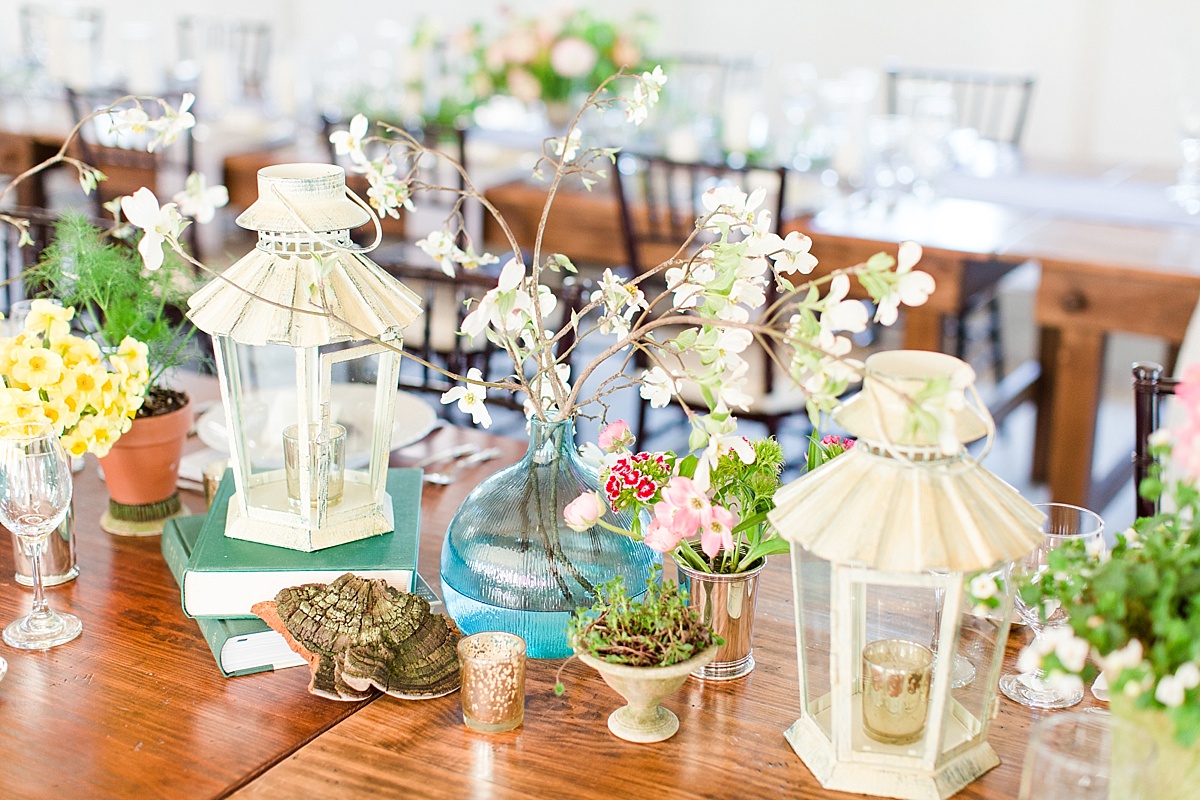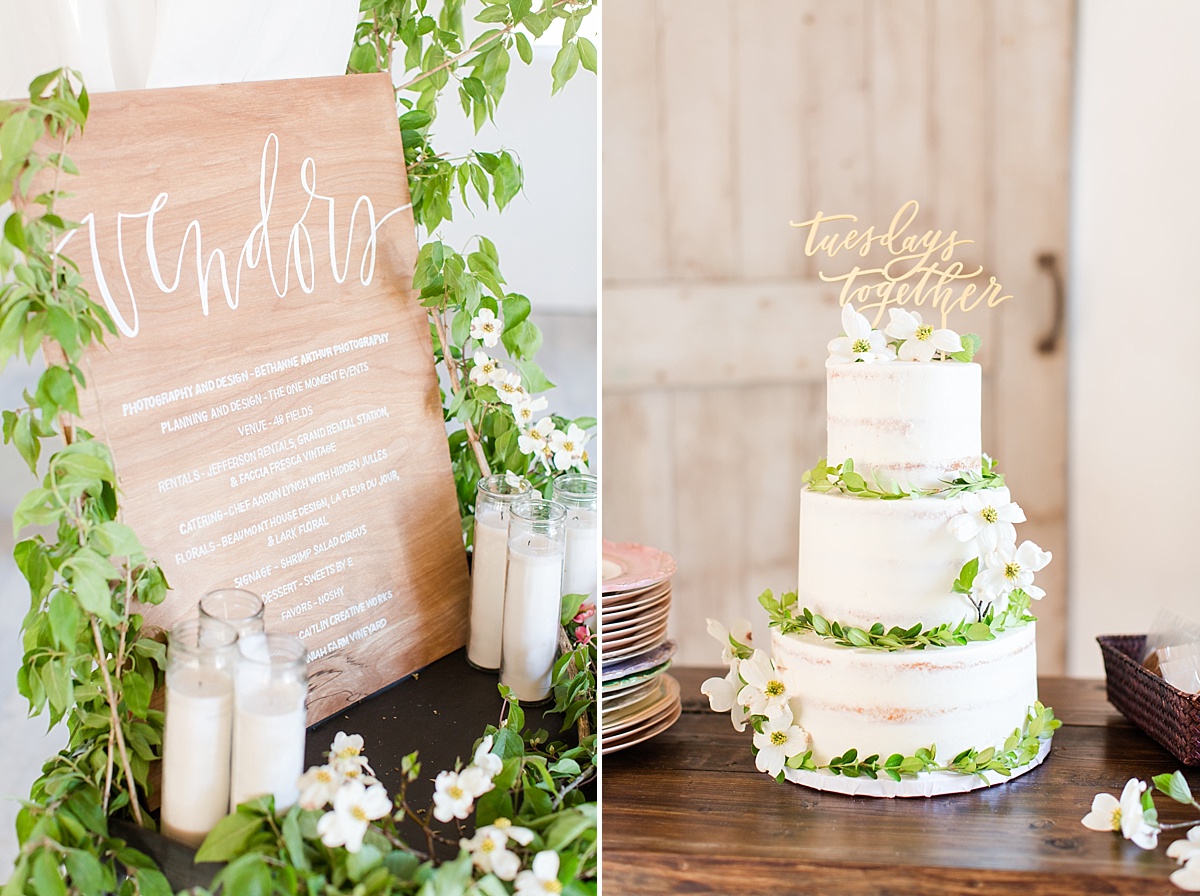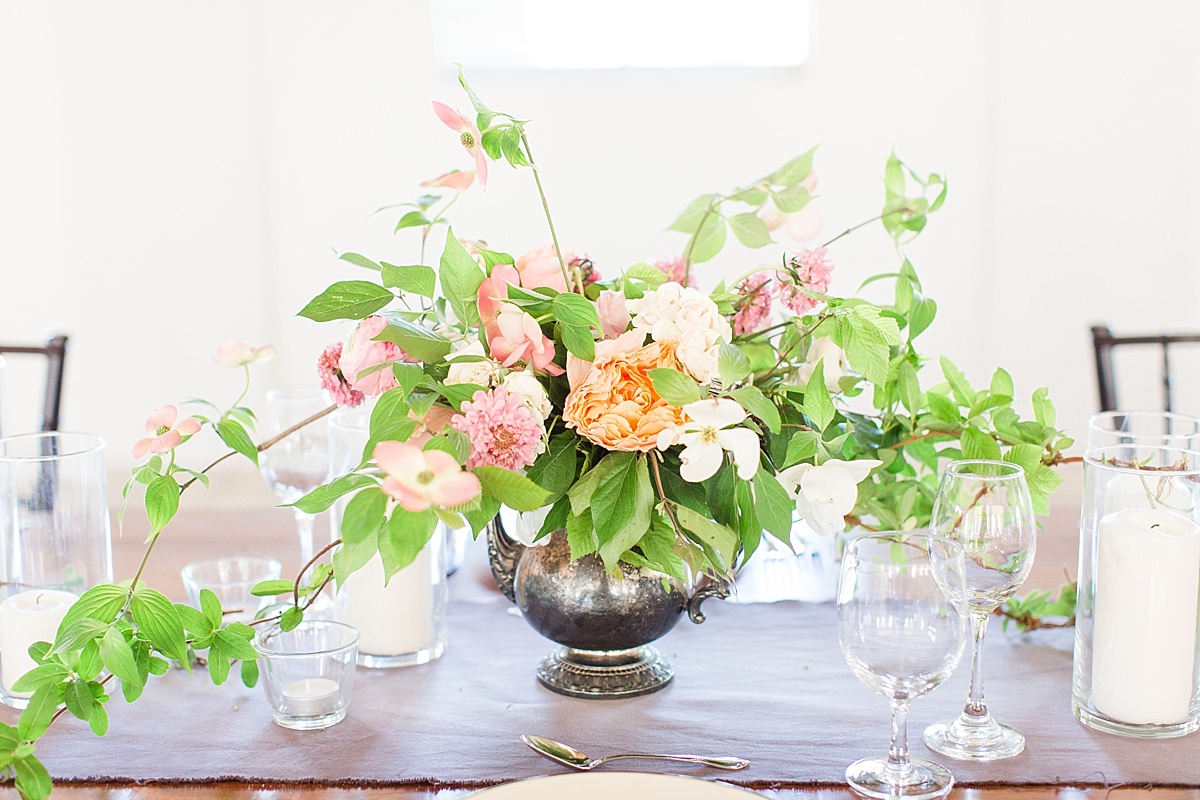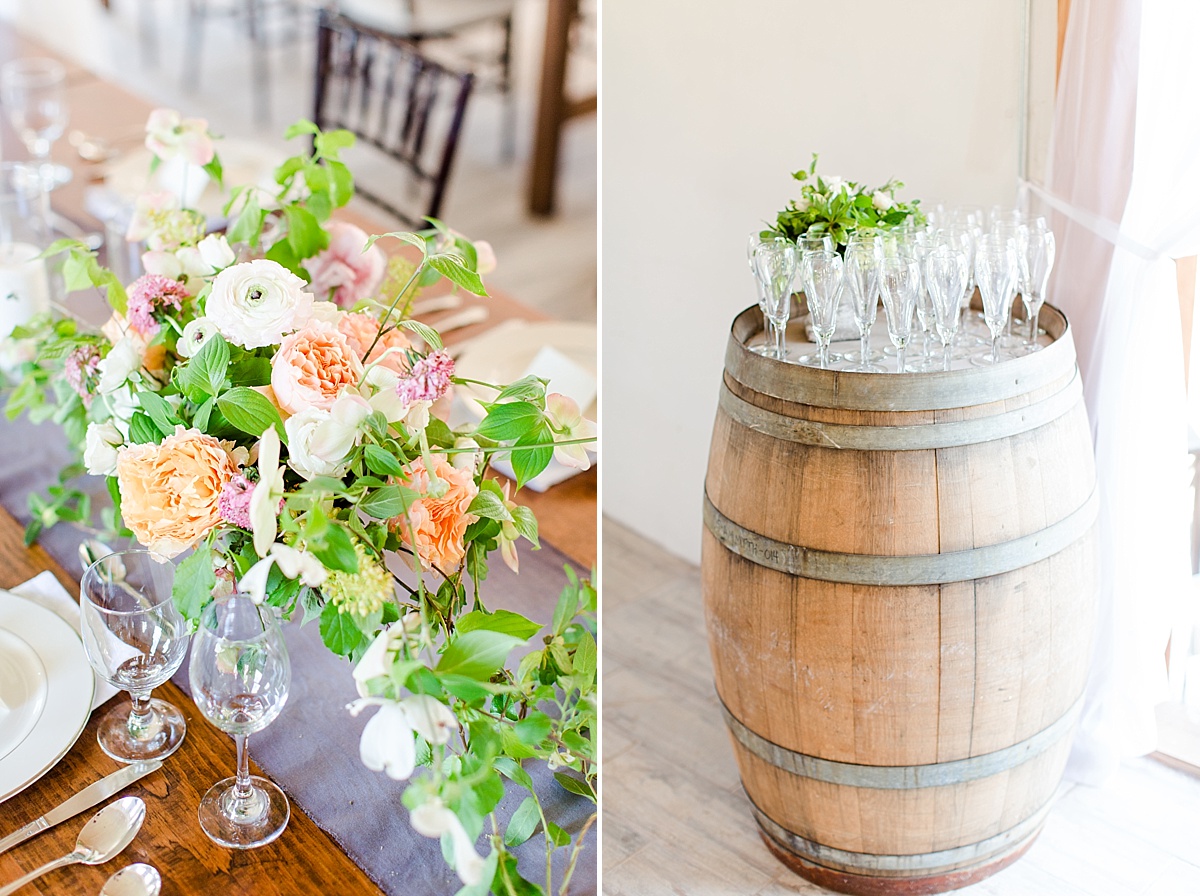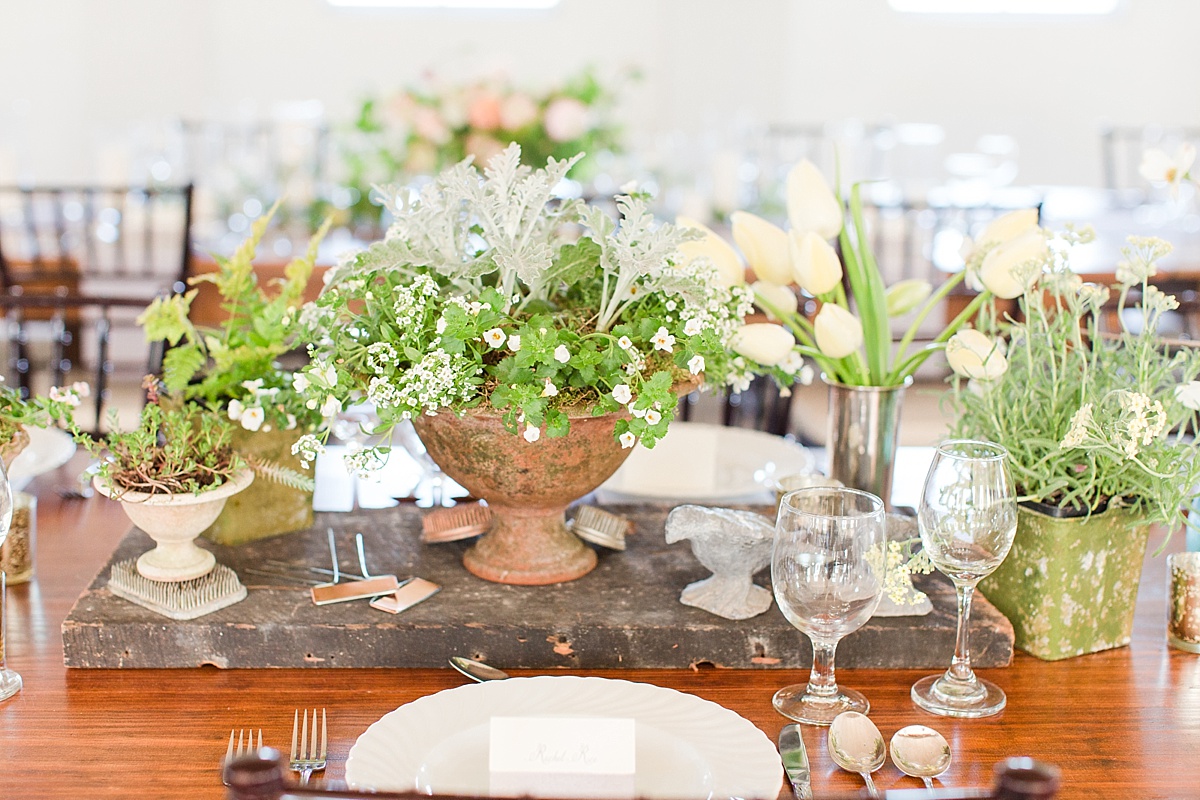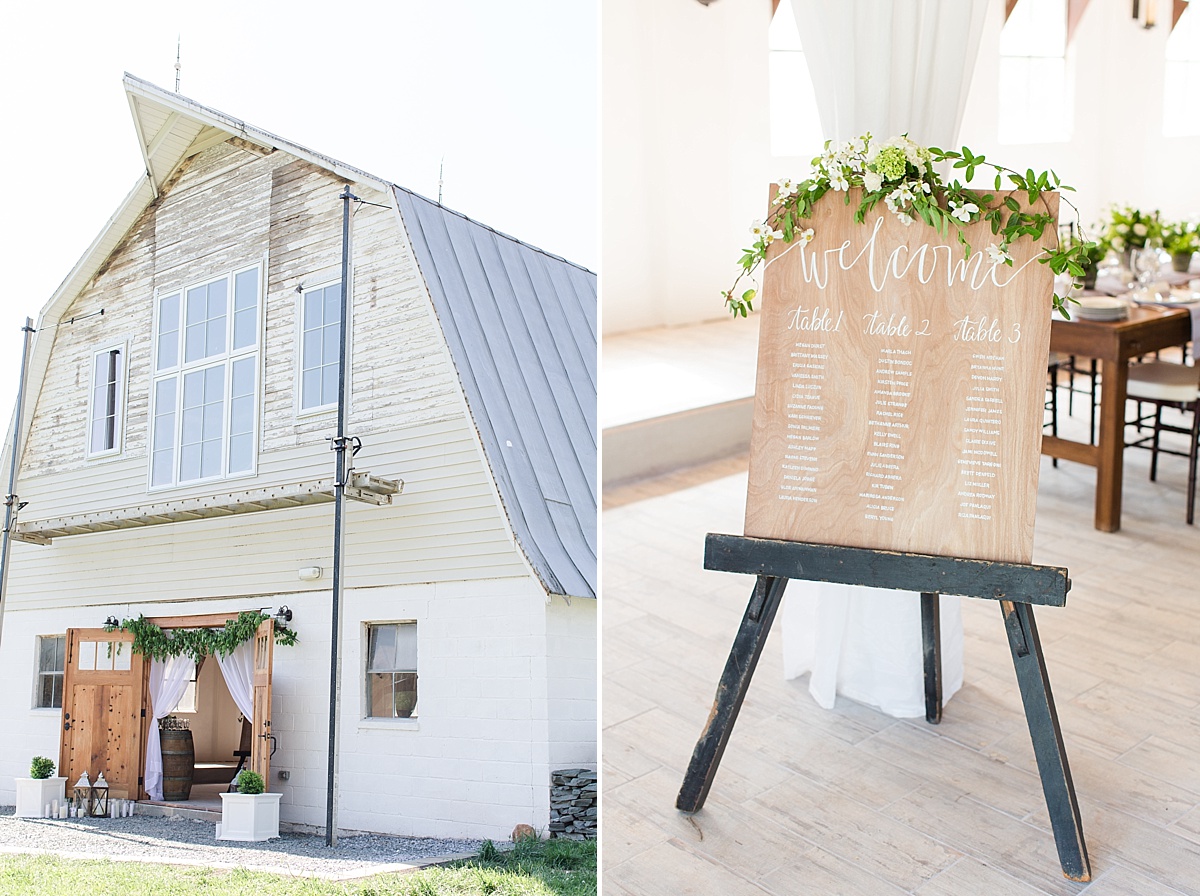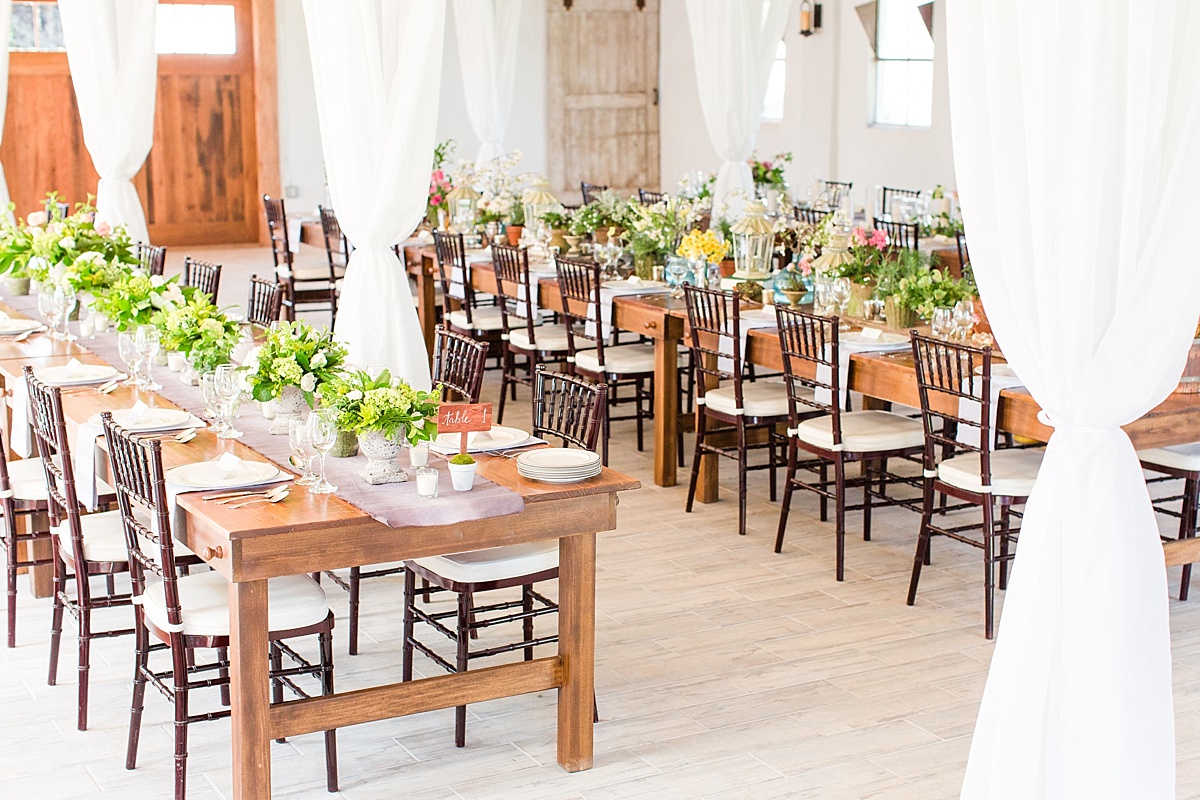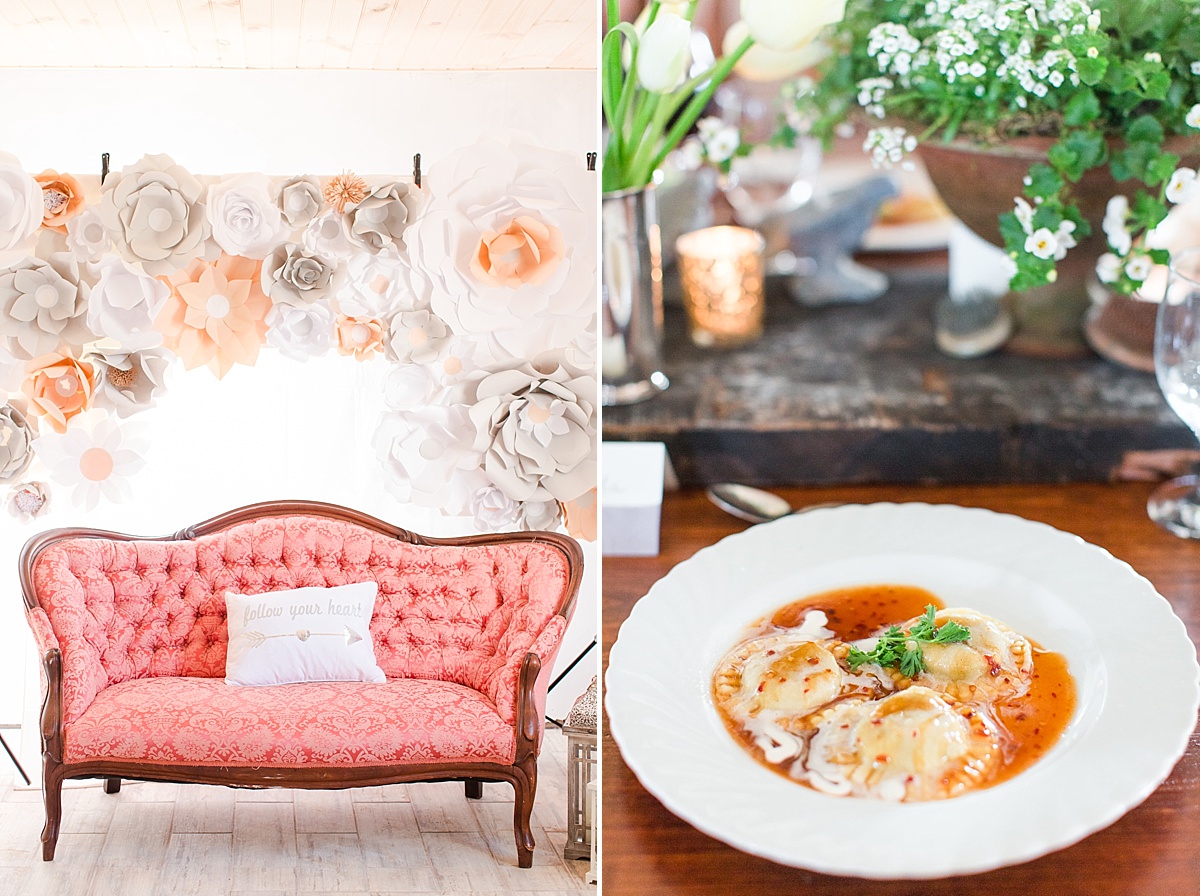 Photography and Design :: Bethanne Arthur Photography :: @BethanneArthur 
Planning and Design :: The One Moment Events :: @TheOneMomentEvents
Cake Topper :: Lauren Heim Studio  :: @LaurenHeimstudio
Venue :: 48 Fields  :: @48Fields 
Table and Chair Rentals :: Jefferson Rentals 
Tableware Rentals :: Grand Rental Station :: @Grandrentalstationwincva
Vintage Furniture and Cake Plates :: Faccia Fresca Vintage :: @FacciaFrescaVintage
Catering :: Hidden Julles-Haymarket :: @HiddenJullesCafe
Florals Table 1 :: Lark Floral :: @LarkFloral
Florals Table 2 :: Beaumont House Design :: @Beaumontflowers
Florals Table 3 :: La Fleur du Jour :: @lafleurdujour
Signage :: Shrimp Salad Circus :: @Shrimpsaladcircus
Paper goods :: Caitlin Creative Works :: @CaitlinCreativeWorks
Wine :: Zephaniah Farm Vineyard :: @zephine
Cookie Favors: Noshy :: @getnoshy
Cake: Sweets by e :: @Sweetsby_e
Save