Workflow mapping is the process of visually breaking down tasks, systems, and decisions. For independent businesses, it's important to map your workflows in order to identify gaps in your processes, improve them, and translate them into your systems (like HoneyBook).
You don't need to be an expert or invest in expensive software to map your workflow. In fact, you can do it easily with pen and paper. Mapping the workflows you've created can increase your operational efficiency and help you make better, informed decisions.
Learn more about mapping your workflows and how to get started.
Jump to:
What are the benefits of workflow mapping?
Clear diagrams and visuals communicate ideas about processes much faster than text. Independent business owners especially rely on disparate workflows. You might use certain software to build and send welcome packets while moving to a completely different system to manage your booking workflow for sending contracts and invoices.
With workflow mapping, you can get a big-picture view of everything in order to organize and bring more clarity to your operations.
Here are some of the benefits you can take advantage of for your business:
Gives everyone a clear understanding of workflow requirements, resources, and end goals
Gives independent business owners a chance to see the bigger picture of their business operations
Reveals different, often more efficient, approaches to tasks
Eliminates redundancies in certain steps by identifying obstacles that may not be obvious
Makes work roles clear and creates transparency, which helps eliminate some unnecessary blame
Can help with training new employees on existing processes
Allows you to create a better client management process from start to finish
With an efficient guide, business owners can get an overall picture of what needs to be done, who is responsible for what tasks, and when those tasks should be completed.
Workflow mapping also gives businesses a chance to start anew. You don't have to keep using the same processes, especially if they're taking too much time or causing a poor client experience. Instead, it's a great opportunity to optimize your business.
What are the different types of workflow maps?
Before you get started, approach workflow mapping with a specific goal in mind. Creating a workflow map isn't just about presenting your process in a visually appealing way, but it should also allow you to focus on your future goals and efforts.
Start by determining the type of process flowchart you'll be using. Businesses typically use three types: linear, decision-making, and transactional.
Linear flowchart
A linear flowchart is the simplest type of workflow map you can start with. Simply list the steps you use for each workflow to see everything that needs to happen. With a linear workflow, you might find that your team is taking too many steps to complete something that could be done more efficiently.
Consolidating tasks into more streamlined steps can be one outcome of creating a linear flowchart. For example, you might find that your booking workflow includes individual steps for sending your contract and invoice. Instead, streamline your business by combining both steps into one.
Transactional flowchart
During the mapping process, you might want to gather information like where delays occur in your workflows and which team members are involved in each process. You can use a transactional flowchart to map these types of process from start to finish.
A transactional flowchart should should you how your workflows run when they involve more back-and-forth than a linear flowchart. If team members need to go back and forth to manage part of a project, you can note that within the flowchart.
Decision-making flowchart
Decision-making skills are vital to a business's success. With a decision-making flowchart, you and your team can thoroughly analyze your workflows and create new opportunities based on the decisions you have to make at each step.
For instance, you might have a workflow for qualifying leads. If your process includes lead scoring, you may have a series of questions to decide which score to assign to new leads. From there, you can map out how to respond to leads depending on their score.
Decision-making flowcharts are especially helpful for workflows like this where you may have multiple outcomes.
Choosing the format that's best suited to your goals doesn't have to be challenging. Begin by determining whether a process involves decisions, transactions, or linear steps. Avoid mapping the process you wish you had and instead focus on pinpointing flaws in the current process. Remember that workflow mapping is a tool for continuous improvement and can help improve your staff's performance over time.
How to use workflow maps
One of the best outcomes of business process mapping is being able to identify areas of improvement. You can see clearly where steps might stall or fall off, either on your end or the clients' side. By understanding these moments, you can make changes to consolidate, eliminate, or add steps as needed.
Your workflow map can also confirm what the most efficient path is for any process. As your business grows, it becomes more and more necessary to streamline, save time, and use resources more efficiently. As you review your workflow, consider:
How much time does each step take?
Can steps be eliminated or consolidated?
Are your employees confused at any step of the workflows?
Do leads drop off at specific moments of your lead-nurture workflows?
Do clients have difficulty responding or engaging with certain steps of your client-facing workflow?
Perhaps the most important thing you should use your workflow map for is to assess which previous processes no longer work and why output has slowed down if you're experiencing any issues.
Best practices for workflow mapping
Independents can use workflow maps to make informed decisions about what improvements they should make in their processes. Consider how mapping can help standardize a more efficient approach by clearly defining every step, which will allow you to understand critical activities better.
Some best practices for workflow mapping include:
Determine the best type of workflow map for your business processes and goals before you get started.
Implementing changes is a team effort. Discuss with your employees any problems that are preventing them from carrying out tasks efficiently.
Request feedback by sending out questionnaires to clients. Ask if they notice gaps in your workflows.
Before mapping out workflows, brainstorm over clear goals and remain focused on tasks that can produce real results.
Begin diagramming your workflow map by indicating the start and end points of a process. Next, you should identify the specific task performed and the point in the process where a decision is required.
Make your job easier with tools for mapping your workflow, like drawing tools. These tools can be as simple as a pencil and a piece of paper; however, you can also consider using digital mapping tools to help visualize your workflow and reduce errors.
Automate your workflows for greater efficiency
Once you've mapped your workflows and optimized them, consider which ones you can automate. If you haven't used business process automation before, you can always start slow and automate individual steps rather than entire processes.
Do you find yourself sending multiple emails to your clients in a single day? Perhaps you can automate your communication into one consolidated message. Are there internal tasks that your team keeps missing? You can also start with automating internal project reminders so nothing slips through the cracks. HoneyBooks workflow automation software can help you streamline your business and make your workflows more efficient. For independent business owners, it offers the tools to build your processes and automate them–all in one place!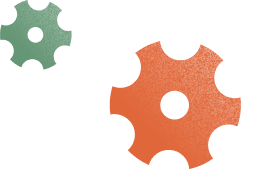 Set up custom automations with HoneyBook that ensure you're still providing personalized interactions.