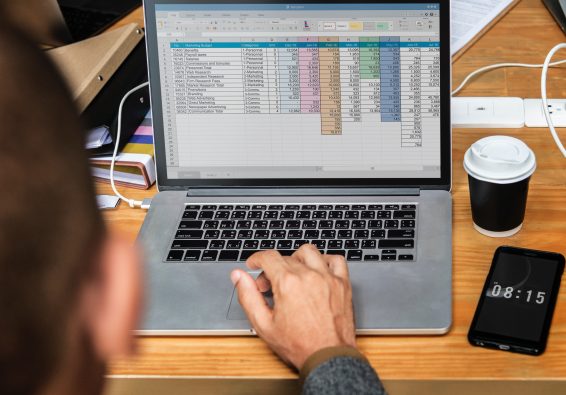 Writing a business plan sounds daunting and scary, but it can actually be easy and painless. You can even write an awesome business plan in just one day. A simple and awesome business plan will enable you to create the business of your dreams, reach your goals, and still have time to enjoy the other parts of your life. The key is to create the plan, work the plan, review the plan, and update the plan—and then to start putting that plan into action.
If you feel like you're only working with crummy clients that make you question your job, your budget is a mess, you're struggling to close sales, and you work all the time, then creating or updating your business plan is the first place to start to solve those problems.
What is a business plan?
Very simply put, a business plan is a document outlining the future of the business and how you will get there. You don't need a fancy one filled with graphs, formulas, and pages full of text. A basic business plan is simply a roadmap to where you want your business to go.
This plan will help you make decisions, map out strategies, and stay on course. It's important to remember that your business plan is never done—it should always be evolving along with your business, which is why it's essential to revisit your plan each year and update it.
Writing a business plan doesn't have to be a giant undertaking. If you use the guide below to get going, you can write a quick and simple business plan in just one day. Each bullet item below is one section of your business plan, and you should label the sections of your plan with these titles.
Your quick and simple business plan:
Write the name of your business and the date you are writing the business plan
Summary

The summary is a general overview. Answer these questions: Who are you? What do you do? How long have you been in business? Where are you located? What area do you serve? Who do you serve?
Write down your core values. What are the unwavering beliefs and practices in your business? This might include things like "only use green products", "luxury experience", "always make time for family", "use local produce", "never using products tested on animals", etc.

Mission Statement

The mission statement describes why you exist (what do you do, how do you do it and who do you serve). To write this, fill in the blanks below. Be sure to be as specific as possible to make the mission useful and appeal to your ideal client. No mission statement? No problem. Try our free mission statement generator. It's fast, free and easy.
We (what do you do) by (how you do it) for (who you serve) so that (result).
Example: We create beautiful wedding floral designs by sourcing local flowers for stylish couples getting married in the Pacific Northwest so that each design is completely custom and inspired by the ocean.

Vision Statement

A vision statement describes what your success looks like in the future.
Answer this question: What does success in 15 years look like?
Example: (In 15 years) ABC Flowers will be a household name in the San Francisco Bay area and known for unique and locally sourced flower arrangements and locally inspired event design.

Services

In this section, describe the services you provide.
Write down your different packages, including prices and descriptions.

Marketing Plan

The marketing plan identifies whom you will sell to, how you will reach them, and how you will keep them.
Describe your ideal client.
Include a social media plan for Instagram, Facebook, and Pinterest.
Include in-person networking opportunities and organizations you will join.

Operations

This section describes what needs to happen for the office and behind-the-scenes to run smoothly.
What do you need in your office (computer, printer, notebooks, etc.)?
Will you have staff? Will they be employees or contractors? Will you have a virtual assistant? Will you have a bookkeeper?
Where will your office be (your kitchen table, a home office, downtown location, etc.)?

Budget

This section is a basic budget with income and expenses. You can use Excel to create it.
Ask yourself: How much money do you need to get paid each year? How much will it cost to run your business each year? How many weddings do you need to do, and at which price points, to meet that budget?

Goals

Where do you want to be in one year, three years, and five years? How will you get there? What milestones do you need to hit?
Remember, your business plan is a strategic roadmap to help you grow your business and work with awesome clients. A business plan is successful when you write it down, work the plan, and update it each year. As soon as you stop working your business plan, your business will start to fail and you'll be back to working with annoying clients. A business without a business plan is like driving a car in the dark with no headlights—you are bound to either crash and burn or run right off the road.
HoneyBook, the best crm for solopreneurs, streamlines everything you need to manage your business into one place. Manage projects, book clients, send an online invoice and get paid through our online payment software. Now peace of mind comes with just one login.
Need help getting started? Identify your ideal client with my free worksheet.
Get 50% Off from Lindsay
Try the easy-to-use booking and invoicing software made for creative business owners.