Learn why it's important to use time tracking for freelancers and how to get started to set up more accurate and automated invoicing for your clients.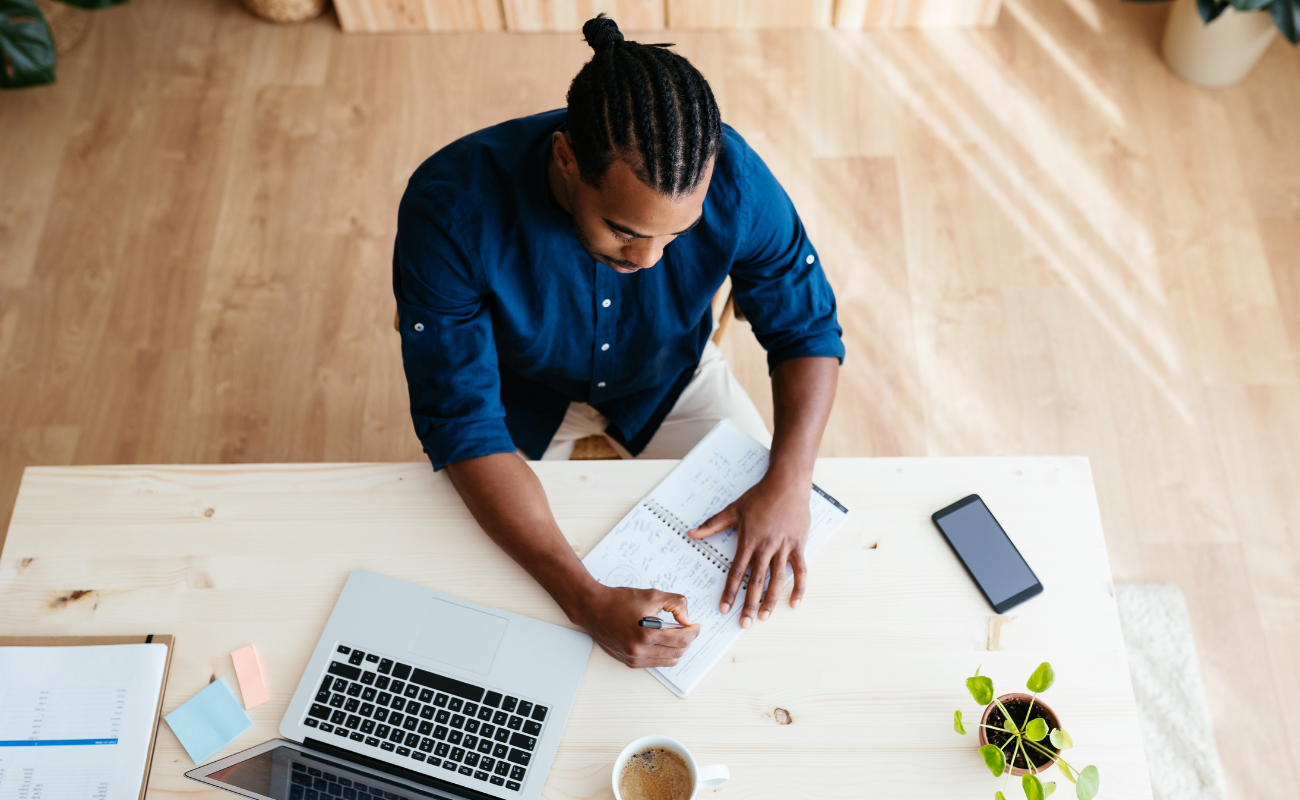 One of the biggest struggles that both new and experienced freelancers have is effectively managing time. Regardless of how you bill your clients, the amount of time you devote to a project will have an exceptionally large impact on whether that project was or was not worth the effort you put into it. This is why a good time tracker for freelancers is less of a "nice to have" tool and more of a priority. Time tracking tools will clarify the true value of project-based work, allow for more accurate billing on hourly projects, and can help empower freelancers to set realistic rates that can improve their earnings potential.
What Is Time Tracking?
In 1894, inventor Daniel M. Cooper received a patent for his Workman's Time Recorder. The device filled a growing need tied directly to the Industrial Revolution: The ability to track time for accurate record-keeping, cost evaluation, and billing.
As you may have guessed, time tracking ultimately involves a clock of some kind. But time tracking tools will vary in their capabilities. Sometimes they're as simple as the stopwatch feature you'd find on almost any modern smartphone. You just hit the "on" button when you start working on a project and then hit the "stop" button when you've stopped working on it. 
However, time tracking for freelancers requires a bit more than just a start and a stop button that identifies the number of hours and minutes you've worked. When you're tracking time, you need the ability to easily distinguish what tracked time is associated with what clients. And ideally, a time tracking app for freelancers will connect to an invoicing function so you don't have to crunch all the numbers yourself.
Should I Use a Time Tracking App for Freelancers?
The simple answer here is "yes". Every freelancer or small business owner can benefit from time tracking and billing software. How you can benefit from one will depend on the method that you use to bill clients. Let's look at both use cases.
Per-Project Billing
With per-project billing, you and a client determine how much the project is worth before you work out the final contract. Once the contract is created and signed and work commences, how that amount is paid out can vary. For example, you might ask the client for an up-front deposit, or you might send an invoice at different phases of the project. Many freelancers ask for payment upon completion of the entire project.
If your project is an estimate, the best time tracking app you can find will simplify the invoicing process. Let's say you estimated a project would take 10 hours. Instead, once you get the full details, roll up your sleeves and get to work, you discover it actually took twice as long. You'll need to update the invoice amount you send to your client, and that updated invoice is going to need some justification. A well-designed tool that offers time tracking and billing for freelancers should serve as the proof you need for why the bill was double the estimate. 
But let's say you're not working with an estimate. Perhaps all of your contracts are billed per project, and you only get paid based on the estimated cost, nothing more, nothing less. Tracking time will give you a much better indication of the hourly rate you're getting for each project, empowering you to make business decisions that will positively impact your future earnings, especially when you offer multiple types of projects at a flat rate. 
Time tracking data can help refine your pricing strategy by revealing which services or project types are losing you money and which ones are bringing in healthy revenue. You can use that information to make actionable decisions such as raising the price of projects or services to match the complexity or time required to complete them or even drop services or projects that consistently lower your earnings potential.
Hourly Billing
Hourly billing goes hand-in-hand with time tracking and invoicing software and applications. Work based strictly on an hourly rate requires a way to track and then bill against the time you've put in. Although many clients will take your word for it and trust you're not fudging the numbers, you'll inspire far more confidence when you can back up your time tracking with verified data. Which is to say, the best time tracking for small business owners should be a bit more accurate than approximated hours stored in a Google Spreadsheet. 
Alongside working as your proof of hours billed, effective time tracking and invoicing for freelancers requires as much automation as possible. Unless you're charging clients for administration time, you're devoting potentially a few hours each week to business accounting tasks. To that end, hourly billing with a time tracker should do hard work for you and reduce the total cost required for each project, which in this case includes:
Recording time for each client separately
Calculating total cost based on each project's hourly rate
Record memos for what work was completed on the project
Create an invoice based on rate x time
Allow for both automated and manually sending of invoices
Time tracking for consultants should be a staple for small business owners as it can free up dozen of hours each month.  That kind of time could allow you to fit in additional money-earning projects, work on new skills, or give yourself some much-needed downtime.
HoneyBook Provides All-in-One Time Tracking for Freelancers
What if you could automate lead tracking, client communication, time tracking, and invoicing with one app? HoneyBook's all-in-one CRM is built from the ground up as a time and cost-saving tool for freelancers, small business owners, and gig workers. HoneyBook allows you to schedule time with prospective clients, send online contracts, track project lifecycles, and then create and send invoices with minimal administrative time required.
The HoneyBook Time Tracker can accelerate the accounting aspect of your client relationship thanks to automatic or manual time tracking for projects. Once time is tracked, the tool will calculate cost and pair with your HoneyBook Invoicing tool to create and send online invoices with the exact amount required based on the agreed-upon rate for each client. 
Time tracking and invoicing for freelancers does not need to be complicated. A multi-functional and integrated time tracking tool can operate just like an administrative assistant, which is a boon for independent contractors, freelancers, and other small businesses with limited free capital. What's more, the type of data that you can pull from a time tracker will allow you to run your business more efficiently. With time data in hand, you can run a cost-benefit analysis of your project or service catalog and then confidently make important business decisions, such as raising rates to match time investment or shift your project or service focus to increase your revenue.