Learn how to create a client welcome packet that introduces your business, informs your new clients, and adds delight to your client experience!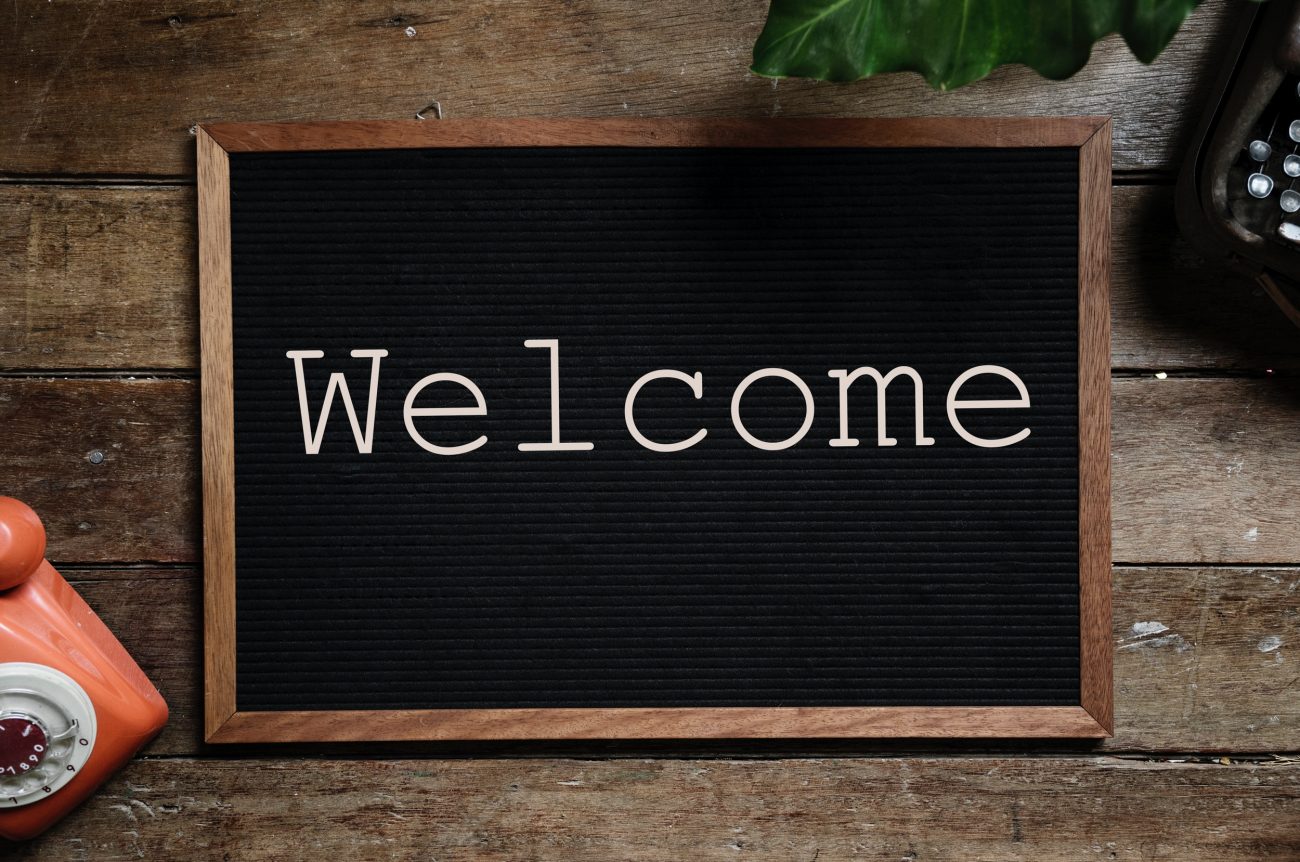 A welcome packet is a must-have for most independent businesses. Most of us are running brands and families (big or small) all at the same time, so we have to make sure we're taking steps to protect our time and maximize our brand collateral.
When it comes to building a client welcome packet, I actually recommend that you have two different ones: one to send to potential clients immediately following an inquiry and one to send to booked clients once they've committed and are ready for client onboarding.
Sending a properly laid out, beautifully designed client welcome packet helps you:
Impress potential clients by elevating the experience they have with you
Create a well-rounded and informed relationship with booked clients from the get-go
Cut back on "back-and-forth" communication and save time
Clearly set boundaries and answer frequently asked questions right away
Communicate with potential clients more personally than you can on your website and build a stronger connection
Your client welcome packet is part of your brand
The most important thing about including a welcome packet in your client experience is that it has to be a completely branded package. This means it has to involve more than just shoving your logo into a client welcome packet template, adding text, and calling it "ready to send."
Your client welcome packet is like holding the front door to your studio wide open to invite potential clients in. It sets the tone for your business. When it's not cohesively branded or doesn't fully jive with your website or social media profiles, potential clients notice and can feel the disconnect.
What should your client welcome packet include?
Your client welcome packet includes all the important details that you would like to share with a potential client or a booked client. This might be areas such as: about you, your type of service, your client onboarding process, what to expect, what to do at the end of a session, how to order, log-in details for your client portal, etc. We'll break it down further below. Keep in mind that your specific welcome packet may vary depending on your client onboarding checklist. For any stage of the onboarding process, here's what your client welcome kit should include:
1. Welcome message and introduction
Give your new clients a brief intro to who you are as well as the mission statement behind your business. You can personalize this section to let them know why you're excited to work with them and what you're hoping to accomplish.
2. Services or scope of work
If you're just introducing your services, you can customize the packages you include so that they're personalized. This way, you aren't overwhelming prospective clients with everything you offer. For booked clients, you can reiterate the scope of work you've agreed on and which services you'll provide.
3. Pricing
There's no right or wrong answer to whether you should include pricing in your welcome packet. For prospective clients, it may help them decide to book, but it all depends on your clientflow. You might want to send the welcome packet before a consultation call, then go over your pricing during that meeting. If you include your pricing, your welcome packet can become a nice pricing guide for prospective and current clients.
4. Communication preferences
Be sure to give your clients instructions on how they can communicate with you moving forward. You should also include your office hours so they know when you'll be able to respond and when you're offline.
5. FAQs
Are there common questions that you get throughout your projects? This is a great place to address them up front and give your clients a set place to refer to them throughout the project. These might include how to use your client portal, how to adjust their payment schedule, where to find project updates, and more.
6. Next steps
Lastly, you want to include next steps for each client. Do you want them to move forward and book a consultation or a kick-off call? Or can they expect a project update once you've gotten started? This step gives them peace of mind to know what's going to happen next.
These are the core steps for welcoming your new or potential clients, but you can also get more specific about the information you send. If you want to provide a more robust sales tool, the welcome packet can be excellent for converting prospective clients. On the other hand, once they book with you, the welcome packet helps them get started and aligned on the same page for the project to kick off.
Prospective client welcome packet (or pricing guide) following an inquiry
An initial welcome packet or pricing guide is typically what you send out to potential clients who inquire about your services. It provides a little bit more information about your services than your website does or is a recap of what can be found on your website in case the potential client didn't meticulously read every single page.
This should include sections such as:
A heartfelt welcome note – Start with a short and sweet welcome note that thanks the potential client for inquiring and lets them know what they can expect to find in the guide. This letter should detail the "benefits" the potential client will receive from working with you and end with a call to action to keep reading to learn more.
Intake questions – Including a client intake form in your welcome packet can help you gather more information about your prospective client. Though they may have given you some information within your inquiry, this is your opportunity to fully vet them as a client.
An overview of your process– Give a brief overview of what working with you is like and how you work (do you use Trello, HoneyBook, an online photo gallery, etc?). Tell potential clients the steps in your client onboarding process (i.e. once they've read the client welcome packet, what's next? Once they've had a call with you and decide to book, what's the next step? etc.)
Your packages, pricing, and payment terms – Even if you list these on your website, you should also include them in the client welcome packet. If you provide completely custom and tailored quotes, you might list a starting price or go into further detail about how you quote, how a client can expect to receive a custom quote, and so on.
Testimonials – Share your past-client love. You can sprinkle past-client testimonials throughout your client welcome packet or keep them all in one section. Make sure you showcase testimonials that really sell you and your experience.
About you or bio – You can take this copy straight from the About page on your website, or you can expand on it and go into a more in-depth bio. Either way, you want to remind people who you are and make sure they're able to connect with you.
Frequently asked questions – Cover frequently asked questions you typically get when you speak to a potential client or important details that potential clients need to know before they book you. This will cut back on the time you spend explaining things during an initial phone call or on back-and-forth emails.
Call to action with your contact information – Include a call to action that encourages potential clients to reach out to you to schedule an introductory phone call to further discuss their needs.
Booked client welcome packet (or client manual)
Your booked client welcome packet or client manual is a branded document that should either be electronically sent to or printed and handed out to every client who books you for services. It should include everything your client needs to know to have a successful experience with you. It should also include everything you need your client to do in order to ensure their photoshoot or project goes off without a hitch.
This should include sections such as:
A heartfelt welcome note – Again, welcome your client to the "family" and thank them for booking you. Include a call to action that encourages clients to read this welcome packet in detail and complete the necessary steps to ensure you have a fun and successful working relationship.
Office hours and communication policy – Let your clients know what your office hours are (even if you work remotely) or when you're available to take phone calls and answer emails. If you don't prefer text or messenger communication, mention that here. Whether you have strict office hours or have no problem returning client texts at 8 p.m. on a Saturday night, completely set boundaries for communication.
Client portal details and client expectations – Include information about how clients can access their client portal (including a website URL if necessary). If your clients will receive their log-in details and password via email once they've been set up, mention that. Also include any client expectations you have, such as arriving 15 minutes early for their photo shoot or sending you inspiration and location information at least 5 business days before their scheduled shoot date.
What to expect next – Let your client know what the next steps are and what they can expect from you from here on out. Will you touch base with them a week before their photo shoot? Let them know what you'll do from here and remind them of important details, such as how soon they'll get their proofs after a photoshoot, what they should bring, and so on.
Final payment information – If you accept deposits or take final payments later down the line, remind your client when final payments are due and how they can make those payments (check, Paypal, debit/credit, or with HoneyBook's online payment software).
Must-know tips or inspiration – Share important tips and inspiration with your clients to add extra value. This might be a style guide or information on how to pick outfits or colors for photos. Include location inspiration or other fun tips that your client will appreciate.
Frequently asked questions – Cover any frequently asked questions that clients typically ask once they've booked or are further into the process. If you're struggling to come up with topics, go back through past client emails and look for things clients inquired about during the process.
Next steps and call to action – Encourage your client to log into their client portal (if you have one) and start providing information as soon as they can or provide a step-by-step checklist of what you need them to do next.
Make your client welcome packet an interactive experience
Want to upgrade your client welcome packet even more? Use a system like HoneyBook to make it interactive. Instead of a stale, static PDF, you can build fully branded, digital files that incorporate your visual brand along with video, photos, and interactive elements like questionnaires. You can provide your information while also giving your clients a professional, immersive experience from the start.