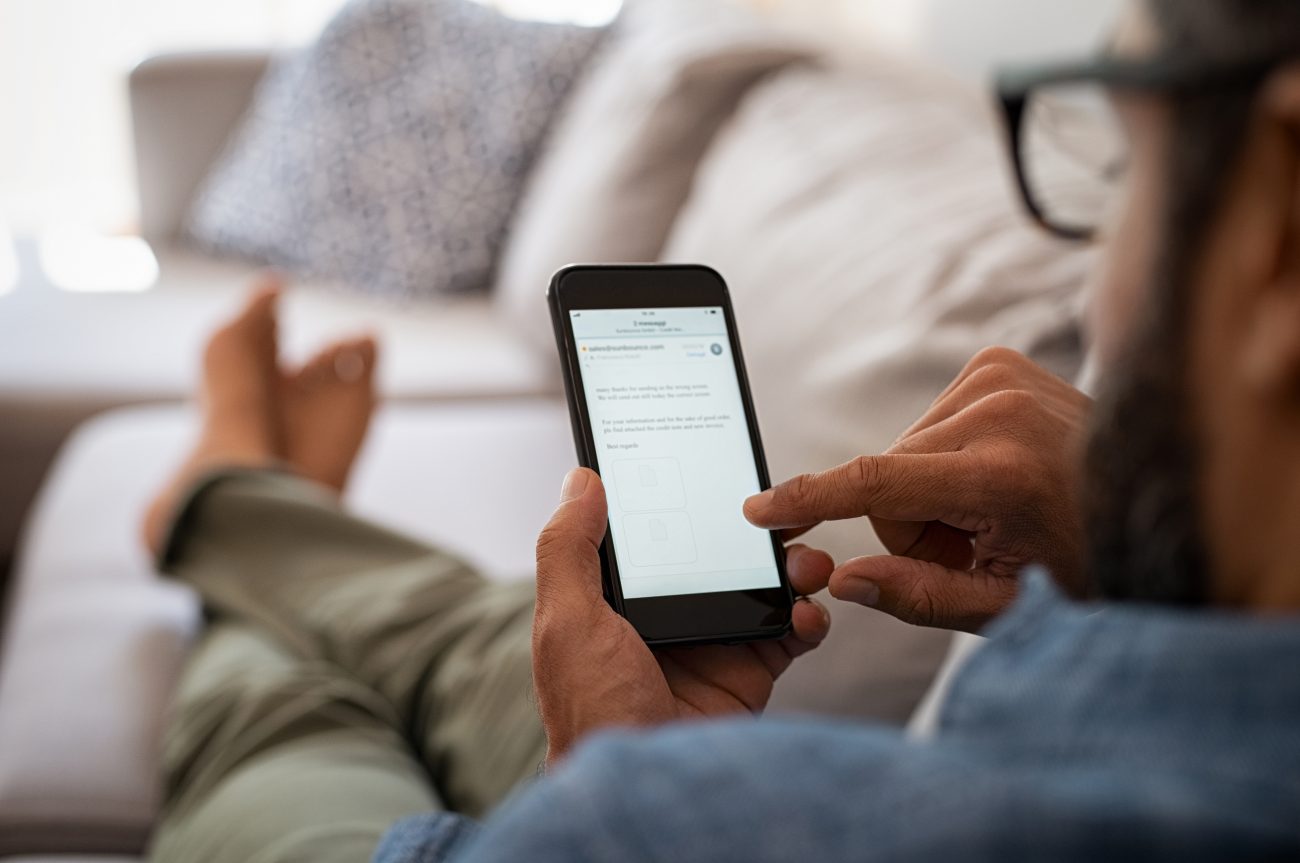 As federal guidelines on event size grow more stringent, your clients are likely asking about rescheduling or cancelling and what will happen with the retainer and/or fees they've already paid. We are in very stressful times and the uncertainty your clients may be feeling can be heightened if they don't feel taken care of. In instances where they don't know what's going to happen with the funds they've paid and what their options are for their event, some clients may panic and initiate a payment dispute, also known as a chargeback, by asking their bank to reverse the charge. This post will cover best practices for how to avoid disputes.
With disputes, the client gets their money back by informing their bank that they never received the service, and the bank reverses the charge on the credit card. Disputes, therefore, come from the client's bank and the bank often sides with their client. While HoneyBook helps its members try to resolve these disputes, the best course of action for how to avoid disputes is to try to prevent them from happening in the first place.
Clearly, a dispute is bad for business. Not only would you lose the retainer (and/or any fees paid to you up until this point that you may have already spent), you'd also lose the remaining event revenue.
So how to avoid disputes? Proactive and quick communication is key.
Effective communication = fast & consistent
Clear and frequent contact with your clients can help prevent coronavirus-related disputes. By responding quickly to their questions and concerns around what will happen to their fees paid thus far, your customers are far less likely to take the time to dispute a payment. Your number one goal is to keep your client's anxiety from rising to the point that they panic and contact their bank.
If you are already in contact with your client, keep the conversation going and reply in a timely manner, especially if they ask a question they expect an answer to. The best practice is within an hour (ideally minutes). If you need time to research something, keep your client in the loop daily/multiple times a day so they know you have not forgotten about them.
Additionally, if a dispute arises, having proof to show your client's bank that you've made a reasonable effort to work with your client will be helpful. Be sure to document everything in email.
How to avoid disputes: Tips on communicating with customers
Let your clients know that you want to work with them to reach a solution. Encourage them to reschedule, instead of cancelling, so you have a chance of keeping the retainer (you can issue a credit to their account that will transfer to the new event date) and collect the rest of your fees after providing your service.
We've created an email template to help you start the conversation with your clients around rescheduling and modifying events, as well as a template for what to say when you send a rescheduling amendment.
Find the templates here for proactive client outreach around rescheduling or copy and paste the templates below.
Just make sure to update any bolded fields and adjust the copy to reflect your business practices and contract clauses. (HoneyBook members can also find these templates in their accounts under Tools > COVID-19 Toolkit.)
Note: Most contracts are now in force majeure land, not cancellation/rescheduling clause land. You must follow what your contract's force majeure clause states (and seek specific advice from a lawyer if you have questions).
Here's what to say:
When you want to be proactive and ask clients to reschedule/resize their event
When you send the rescheduling amendment
When you want to be proactive and ask clients to reschedule/resize their event
Hi XX,
I know that based on recent events and news, the coronavirus is likely top of mind for you. I wanted to check in and make sure you and your loved ones are doing okay!
Your safety and well-being are my top priorities, and I wanted to reach out so we can figure out the best way to make your event memorable together.
A couple of options we have:
We can postpone and reschedule your event to the earliest possible date in the future. If you have a specific date or a month in mind, please let me know and I will give you my availability. If you have not decided yet, I can give you my availability for the next few months. After we pick a new date I will send you a rescheduling amendment that will be exactly the same as our previously signed contract, except it will list the new date and state your retainer would be transferred to your future event date. Once we all sign the new contract, your new date will be booked.
We can reduce the number of attendees at your [event name] as per the recommendation of the CDC in our area of [give CDC recommendation].
I'd love to schedule a call to discuss how you're feeling and the best path forward.
Rest assured, I will do whatever it takes to make your [event name] a success. Whatever you need, I'm here to help.
I look forward to speaking with you!
Thanks,
XX
When you send the rescheduling amendment
Hi XX,
Thank you so much for speaking with me today. I'm glad that we were able to figure out a solution for your event together.
As we discussed, I have attached the rescheduling amendment with the newly agreed upon dates and the transfer of your retainer to the new event date. Please review and sign when you get the chance. After the new contract is signed by everyone, your new date will be officially locked in.
I look forward to making your event memorable. In the meantime, please let me know how else I can help.
Thanks!
XX
Need a rescheduling contract? HoneyBook members can learn more about where to find the Rescheduling Amendment in their accounts here. The Legal Paige also has a Contract Addendum/Rescheduling Contract/Cancellation Contract Bundle available for purchase here.
Get Creative With Negotiations
If your client is not interested in rescheduling, consider what else you can offer instead of a full cancellation and refund. Here are a couple of creative ideas that we've seen work well in our community:
Suggest other products/services your client can use the funds for
Provide a store/service credit
Allow your client to transfer their credit to give to someone else
Don't assume the worst
Begin conversations about disputes with an open mind and listen patiently to what your clients have to say. Many problems result from miscommunication and simple human error. Make it clear to your clients that you want to find a resolution—clients usually want the same thing as you. Showing mutual respect can lead to a more productive conversation.
Think long term
Not all battles are worth fighting. Sometimes the best course is to cut your losses and issue the refund. The added legal costs, time and stress associated with having to take a dispute to small claims court, may not be worth it.
Include a clear, fair description of your refund & cancellation policies
You should also include a clear description of your refund and cancellation policies in your contract or other terms of service, including details about the non-refundable retainer. You can require your users to note that they understand the contract by having them initial a section, or require them to agree to your terms of service on your website. This will not guarantee that you'll win a dispute, but could work to your benefit during the dispute review process and increase the likelihood that card issuers respect your policies.
Card issuers can be very specific about how policies are presented to your customers. If you have a checkbox that your customer must accept but all of the detail of what they're accepting is contained in a link, this can often be rejected by the card issuer as unsatisfactory evidence that your customer had been aware of your policies. There must be reasonable evidence that your customer was presented with a full copy of your policies prior to their purchase.
Additionally, your client's bank looks at how fair your policies are. Just having a cancellation policy is not enough. If your client's bank feels the policy is unfair to the client and sways more to the vendor (you), the bank may still rule in favor of your client even though your client signed the contract.
What is unfair? An example is a cancellation policy that states all funds will be non-refundable for any cancellations up to 6 months before the event. This is very one-sided to the vendor. In contrast, a 2-week or 30-day no-refund cancellation policy is much more balanced.
If a dispute/chargeback still happens, now what?
Of course, it's best to try to prevent chargebacks from happening in the first place, but if a dispute does happen make sure you have documentation to show that you tried to work with your client to reach a fair solution. Be prepared to show documentation (email documentation works fine) of conversations with your clients and your contract information.
And if you're a HoneyBook member, rest assured that we will work with you and your customer's bank to try to resolve the dispute.
More Resources