Learn how to create an effective photography contact form that captures new leads, takes work off your plate, and moves your potential clients closer to booking!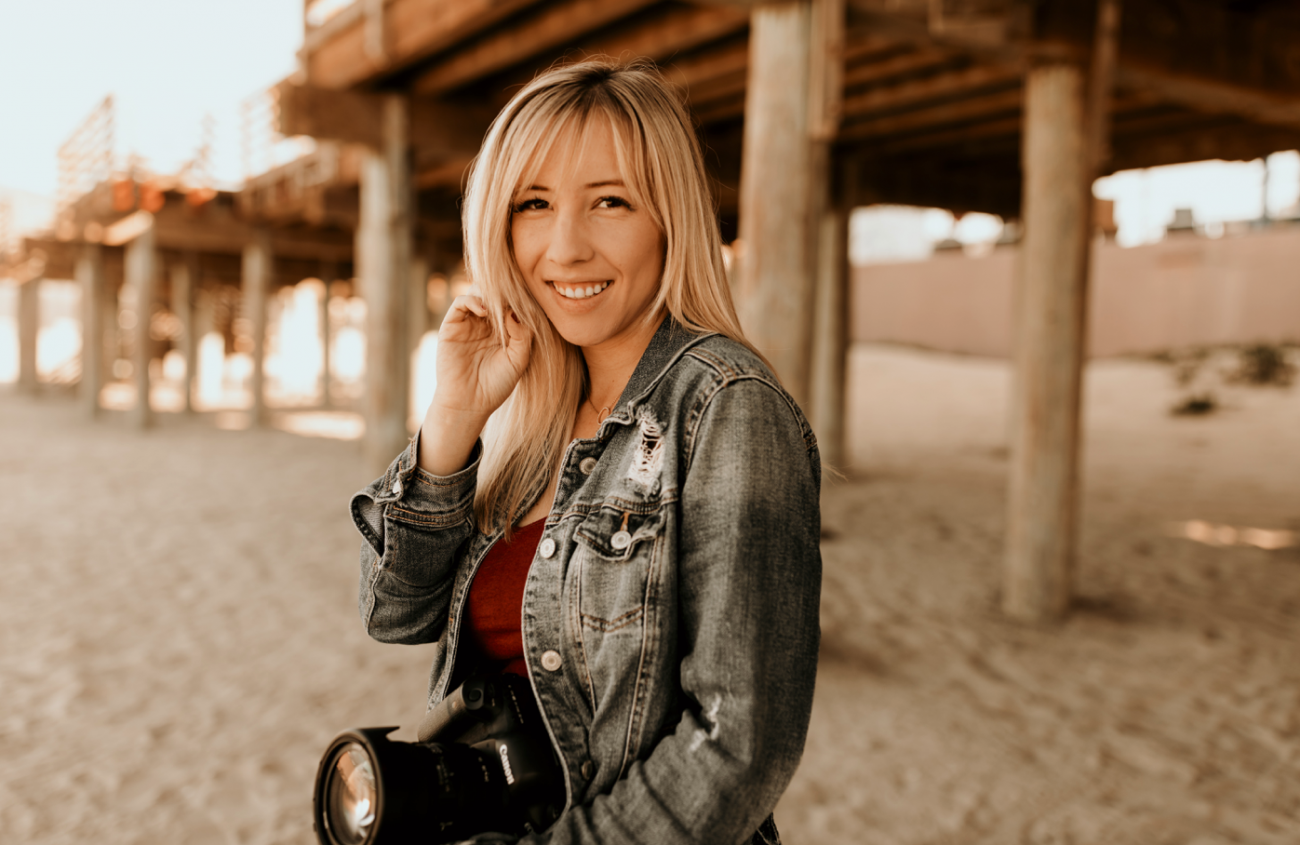 It's no secret that HoneyBook is the best CRM for photographers. Using it has changed my workflow for the better and given me my social life back. With its easy-to-use interface and super amazing tools, I spend less time organizing and more time working on other important aspects of my business, Maya Lora Photo.
I could spend a lot of time talking about HoneyBook's tools, but the one that I love the most is their contact form. You can create a branded photography contact form in minutes using their form builder that includes your custom questions and even syncs with the automated emails you want to send.
Here are four tips for how to create a contact form that helps you stay organized and grow your photography business.
Jump to:
1. Keep it simple
My number one tip for creating an effective photography contact form is to keep it simple, but also informative enough for you on the receiving end.
Overall, you want your form to capture your potential clients' contact information as well as the information you need to evaluate their customer fit.
This might mean asking for:
First name
Last name
Email address
Phone number
Budget
Needs (this can be a single-select question with your services listed)
Tentative date
A successful contact form works to help you manage your leads, but it should also help you weed out clients who just aren't a good fit. If they're inquiring about wedding photography with the budget for an engagement session, it may not be worth moving forward with a consultation.
2. Include a tentative date field if applicable
Particularly if you offer wedding or event photography, I reccommend askinf for your clients' tentative date.
I say tentative because not every potential client will have a set date before getting in contact with you. But you still want to hear from and prepare for those clients, even if they're not 100% sure when their wedding or event will take place yet.
In my experience, couples are more likely to complete your contact form if you ask for a tentative date rather than a set date. If couples feel pressured to enter a confirmed date, then they may decide to take time to think about it and never end up finishing your contact form.
One of my favorite HoneyBook contact form features is that these dates are automatically added to your HoneyBook calendar so you can easily keep track of booked dates and never have to worry about double-booking yourself. This feature works just as well with tentative dates too! Once the final date is confirmed, you can simply go in and change the project date to reflect the updated information.
3. Create unique contact forms for different channels
Another tip I have is to actually create more than one contact form. I'll go into this in the next section, but doing so can help you create more specific nurtures and be more tailored in your communication.
You might have a contact page for your photography website and social media profiles where you just ask for general contact info (name and email) and needs.

Pro Tip: Using HoneyBook, you can either embed your contact form into your website or send a link to potential clients. I recommend also linking one of your contact forms in your Instagram bio and other social profiles you use often.
You can also create a unique contact form for each of the landing pages about different services on your photography website. That way, you're asking specific questions tailored to wedding clients, portrait clients, engagements, and anything else you offer.
Using unique contact forms, you can create a more personalized connection.
4. Create a connection with automated responses
Next comes the connection part of the contact form. Building connections is HUGE for anyone with a photography business, and it's important to start nurturing your client relationships right after they inquire. I personally want my clients to feel a true connection with me before we get to the business side of things and sign the photography contract to confirm the booking.
With HoneyBook, I can set up an automated workflow associated with each contact form. Whenever someone inquires, they'll immediately get a thank you message along with a sales brochure. Then, an automated task reminds me to follow up with them in two days.
I personally like reaching out directly to get more information via email, but you can design this process however you like. You might want to immediately send a link to your scheduler to book a consultation, or you can send a questionnaire to gather a bit more information first.
How HoneyBook's powerful contact form helps you evaluate leads
Just by using HoneyBook's contact form, you're already making it easier on yourself to capture and qualify leads. For users who qualify, you'll get a notification whenever HoneyBook identifies leads who are more likely to book, including whether or not it's a high-value project.
HoneyBook uses the information they put into your contact form and evaluates them relative to your company to provide the notifications.
As a result, you can hone in on the clients who are more likely to book (and the ones who are more likely to book at a higher value!), helping to increase your revenue and grow your photography business over time.
Start your projects off successfully with an engaging contact form
These are my top tips for creating an informative and effective photography contact form! Creating something that's easy for potential clients to use will mean they are more likely to take the time to fill out the form, and ultimately that leads to you booking the shoot and issuing a photography invoice for payment.
A thorough and user-friendly photography contact form is your gateway to acquiring the information that you need to make a connection and respond in a personal way.