Find and compare the best freelance software for your small business—from organization tools, to finance tools, and more.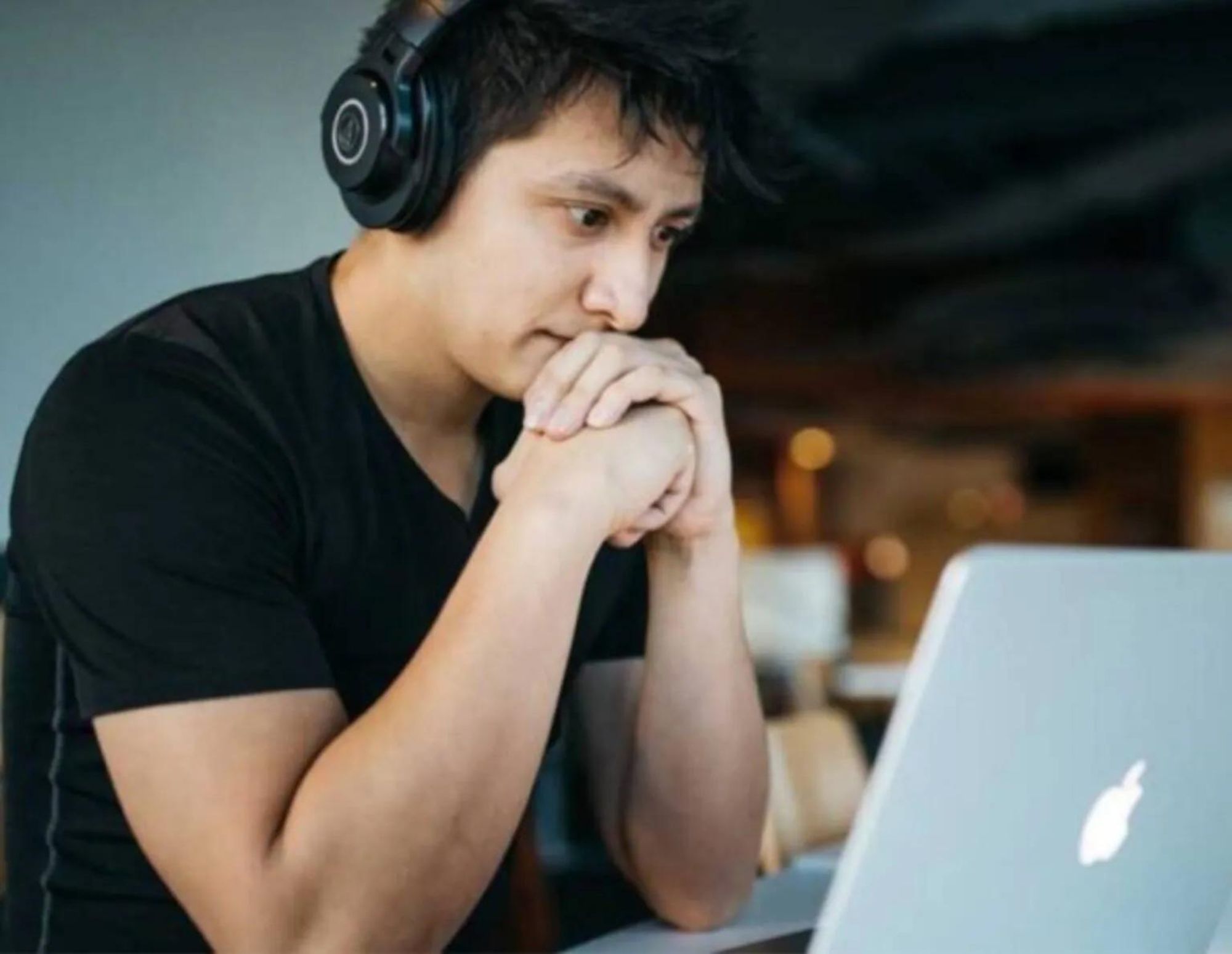 Being an independent business owner means you have the autonomy and freedom to pursue your passion. It's a huge benefit, but there are a few draw backs, one of which is having to build everything on your own. If you're freelancing full time or working on building your business, nothing can replace having the right tools. Proper freelance software tools, when used effectively, can help make freelancing a sustainable and profitable career.
We could elaborate in much greater detail, but when you boil being an independent down, you can reduce it to seven key steps. This means seven stages that constitute a freelancer's workflow, no matter their chosen field.
In this article, we break these steps down into tools that can help you with each one.
Jump to:
Nailing the proposal
You've probably heard this a thousand times, but it's true: first impressions matter.
As an independent, when you propose your services to a potential client, your first impression counts. If your proposal looks unprofessional, or maybe there are just too many steps in your process, too much back-and-forth, etc., then you may lose them in the details.
This is why there's software specifically designed to make independents' lives easier with things like attractive templates, and pre-written legal contracts, all in an effort to provide a seamless experience for their clients.
Let's take a look at some of the best freelance proposal software below.
Bonsai
When you create a new project in Bonsai, any proposal, contract, or invoice becomes integrated with the project. This means you can create online contracts and invoices directly from proposals without having to enter a ton of information all over again—resulting in a major streamlining of the whole process.
Bonsai certainly has a track record and has long been acknowledged by freelancers as a fantastic freelance software tool.
HoneyBook
Like Bonsai, HoneyBook also streamlines the entire client-onboarding process—but to an even greater degree.
HoneyBook's freelance tools take streamlining a step further than Bonsai by reducing the proposal process to as few steps as possible. This puts the proposal, online contract, and invoice together to make an appealing offer, and most importantly, easy to say yes to!
HoneyBook also offers more brand customization, so if showing your brand is important to your presentation (it is), then using HoneyBook's proposal software is your best bet for custom, seamless freelance proposals.
Staying organized with project management tools
Once you land your client, there can be a lot of details to sort out. Documents, links, and folders are exchanged, and oftentimes additional people are added to communications. If you're not exceptionally detailed and careful (and if you don't have a system worked out for organizing things efficiently), you may find yourself accidentally losing track of stuff, working with the wrong version, forgetting to include a certain file—or worse.
Fortunately for you, there are a few great freelance software tools that solve this very problem.
Basecamp
Basecamp is changing the way companies manage their project workflows with consolidation as their primary advantage. Consolidation removes the need for several distinct software tools. Basecamp takes several common problem areas, like to-dos, scheduling, and document management, which have typically been managed using multiple tools, and puts them all "under one roof," offering a solution they say is "the only tool you need to run your entire business."
HoneyBook
HoneyBook is different altogether from Basecamp. Yes, HoneyBook does handle organization within individual projects with features like tasks, scheduling, and documents, but this freelance software takes on managing the entire project from the independent business owner's side as well. HoneyBook helps with large-scale organization with features like a customizable contact form, that funnels leads directly into the platform.
Pro tip
86% of prospects choose the business owner that responds first, and HoneyBook offers autiomations so that you're the first business owner back in your lead's inbox after they inquire.
HoneyBook's Projects give you a quick, visual overview of where all those Projects currently stand, and robust reporting tools to manage your success rates, financials, and more. As a freelancer, HoneyBook gives you that bird's eye view into all your projects so you can start the day off right knowing exactly where all your work stands.
This means it can be used as a tool for project management and for client onboarding. So in some ways, it's an even greater consolidation advantage than Basecamp's, which focuses more on the project perspective.
Trello
Even with its focus on team collaboration, Trello can be a very effective tool for independents to organize their projects into easy-to-understand boards, lists, and cards, which represent their various projects and tasks.
Being able to see your entire project laid out in neat, organized little boxes with checklists and to-dos can be one of the most exhilarating feelings! The lack of chaos in your workflow will free up your mind and greatly increase the efficiency of your work.
Staying focused with productivity tools
So you've got all your ducks in a row now—everything's organized, and you can start working.
There's one problem though. You keep getting sidetracked with other things that you really shouldn't be worried about right now. Your inbox keeps pinging, and other distractions keep coming up that take you away from the project you're trying to complete.
As a freelancer, you're the single motivator for every project. There's no manager or boss to nudge you when deadlines approach. While working on your own is one of the main benefits of being an independent, we all need a little help staying focused. Try the following task management tools to stay productive longer.
Boomerang
Boomerang is an absolutely amazing app that allows you to take total control of your inbox.
While not explicitly a freelance software, Boomerang provides several wonderful features like
"respondable," which guides your writing process for clarity, "inbox pause," which allows you to temporarily turn off your inbox, removing distractions, and
"send-scheduling," allowing you to send emails at optimal times, ensuring even more optimal response rates.
If your email notifications are threatening to take over your life, then you really should look at Boomerang as a possible solution. Seriously, it's great.
IFTTT
IFTTT (If This, Then That) saves you time and makes your work more productive by connecting your apps and devices so they work together. By linking sets of your small actions and tasks together so they are automatically triggered, you'll save yourself a lot of time on busywork, in the long run, which results in a more focused workflow, and less time wasted navigating between apps.
Counting those hours with time-tracking tools
Now that you're organized and staying focused, it's time to create a system that will allow you to monitor how much your time is worth. Even if you don't bill by the hour, tracking time can be beneficial for improving your rates and overall efficiency.
Recording time can be a real hassle if you're used to doing it the old-fashioned way—by hand—but there are several tools that completely eliminate the need to write down (or remember!) anything at all.
Chrometa
The cool thing about Chrometa is that you don't have to think about it—at all, really.
Since it's almost entirely passive, it works in the background, automatically recording your billable hours as you work. You simply do what you need to do, and Chrometa will log your time for you!
This means you'll actually save time since you won't spend so much of it logging time. Which ultimately means you'll get more done and get paid more, right? It's a win-win situation.
Harvest
Harvest is a pretty nifty time-tracking tool that allows you to make online invoices directly from the app. It also has many integration capabilities.For example, if you integrate it with QuickBooks or Xero, for instance, you can pull your Harvest invoices and recorded payments directly into your accounting software, eliminating any problems with double entries. Or, if you integrate with Trello, you can turn cards into time entries with a Chrome extension.
These seemingly small things do add up over time to help you be more productive in your workflow.
HoneyBook
Since you can already use HoneyBook for everything else in your booking process, it makes its time-tracking app all the more useful. Imagine you're a freelance wedding photographer who bills by the hour, but you're always on the go and headed to photoshoots. You can open the HoneyBook mobile app to track your time while you're working, then translate the time into an invoice in a matter of minutes. Combining time tracking with your billing process makes it more reliable to get paid accurately for your freelance work.
Sending invoices and getting paid
Ah, yes, everyone's favorite part: the money! It's probably the reason you started freelancing, right?
But, as you may have realized, getting paid is much more of a hassle than you ever thought possible. Missing deadlines, client didn't get the invoice, etc. There are a lot of details and minutiae that can be missed or mistaken.
Luckily, the right freelance software exists to help you get paid faster.
HoneyBook
HoneyBook has a single, integrated format for the entire proposal-contract-invoice process. It's also a seamless online payment software that lets you accept payments via ACH transfer or credit cards.
Since everything is all in one place, you'll be far less likely to miss anything—and your clients are less likely to miss stuff, too! In addition to the simple invoicing process, you can also set up automated payment reminders to go out to your clients on the days surrounding a payment due date, taking that task off your plate while still making sure you get paid.
HoneyBook also makes it easy to track the status of upcoming, paid, and overdue payments both within individual projects and collectively, via the bookkeeping tool. That's great for your monthly projections and cash flow! And best of all, when payments do come in, you'll always be the first to know—you'll receive instant alerts on your mobile app or desktop. Cha-ching!
PayPal
This classic standby is an oldie but a goodie. It's completely free, and it does the trick if you're not keen on dishing out money for extra software tools right now. If you want something fast and reliable, without any bells and whistles at all, then PayPal will be perfect for you.
Stripe
Stripe is known for its clean and easy-to-use interface. Stripe is more easily "brandable" than Paypal, so if you'd prefer to have your branding more customized, this is the freelance software for you.
Doing taxes
Taxes are just one of those things. Nobody enjoys filing taxes (or if they insist they do… they're joking, right?!), but one way or another, it has to get done.
And since it's pretty much unavoidable, why not make life easier for yourself as a freelancer by using software that is specifically designed to help make filing your taxes a lot simpler?
Here are a few tools that can really take a lot of stress off your shoulders during tax season.
TurboTax
This is the big one: The name everyone's probably heard.
TurboTax is a well-established and trusted name in the tax software industry, and for good reason. The software has built up a great reputation for being incredibly easy to use, while sacrificing none of its functionality and thoroughness.
This excellence, though, does come at a price. TurboTax is pretty much the most expensive software of its kind that you can get. So if it's worth it to you to have super-simple navigation through your complicated tax situation, just be prepared to pay a little extra.
H&R Block
When filing a tax return, it can be very easy to miss small details or make a careless oversight. H&R Block software does its very best to help you prevent this from happening as you file.
Many people will say that H&R Block is the most user-friendly tax software option available today, and they're probably not wrong. The software almost makes you feel as though you have a real, live person there with you, walking you through the process as it asks thorough, but friendly-sounding questions.
If you want to have the smoothest, least stressful tax-filing experience, there's a good chance H&R Block is the software for you.
TaxAct
If you're willing to deal with just a smidge less sleekness in the interface, TaxAct is a prime option for freelancers for two reasons:
It's cheaper than both TurboTax and H&R Block. Clearly, saving money is a plus, and
it has a "Price Lock Guarantee" which promises that you will never pay a higher price than what's advertised at the time you begin your return, no matter how long you wait to file.
If you're looking to save money in the long run, both of these can make TaxAct's reduced elegance worth it.
Aaaand… general finances!
After all this work, finding clients, contracting with them, getting paid, filing taxes… How do you know if what you're doing is worth it? How can you easily track expenses and income to find out whether you're coming out on top with a profit or not?
This is where accounting and bookkeeping software comes in handy for freelancers. Without it, you might be up all night just trying to figure out your stuff.
QuickBooks
Being made by TurboTax's creator, Intuit, you might expect the same high standards of ease-of-use and comprehensive features for QuickBooks as you do for TurboTax—and rightly so!
QuickBooks is well-respected among accounting software tools, and it is actually the software that most accountants use. There's no doubt that QuickBooks is a powerful and robust program that will serve your bookkeeping needs, no matter what they are. If you're looking to consolidate systems, QuickBooks integrates with HoneyBook which brings your booking process and finances under one roof.
FreshBooks
A newer and slightly less expensive competitor to QuickBooks, FreshBooks is also quite prevalent among freelancers and small business owners.
Users tend to feel that the FreshBooks interface has an overall simpler and more intuitive feel to it than QuickBooks does, which gives it a slight advantage. Overall, FreshBooks provides an easy way to organize and track your expenses at an affordable price and with an interface that's a little simpler to use.
Xero
Are you a visual person? Well, this tool provides you with a fantastic way of seeing your cash flow with its intuitive reports that are pleasing to the eye.
A popular favorite among freelancers, Xero uses its visual representations to allow you to see exactly what's happening to your money, and keep your finger on the pulse of your finances. Since you can log in at any time from any of your devices, Xero makes it quite easy to stay on top of your accounting and bookkeeping with grace.
Xero also has experts available for support 24/7. If you need help, they'll be there to help you answer questions, so you're never left alone.
Thinking about starting a freelance business?
Freelancing isn't without its pains. But HoneyBook might just be able to take away some of those pains along the way and make your journey a little more enjoyable.
HoneyBook's suite of tools for freelancers was designed with independent business owners in mind, and it's specifically made to help you spend more time doing what you do best and less time switching between and managing multiple apps and tools.
From proposals, invoicing, and client onboarding, to project tracking and automation, HoneyBook is a CRM for freelancers that has everything your business needs to get it done. Don't believe us? Try a seven-day free plan to see how it can transform your freelance work.