Learn how to build an event planning business from the ground up, as well as how to grow your business into a profitable enterprise.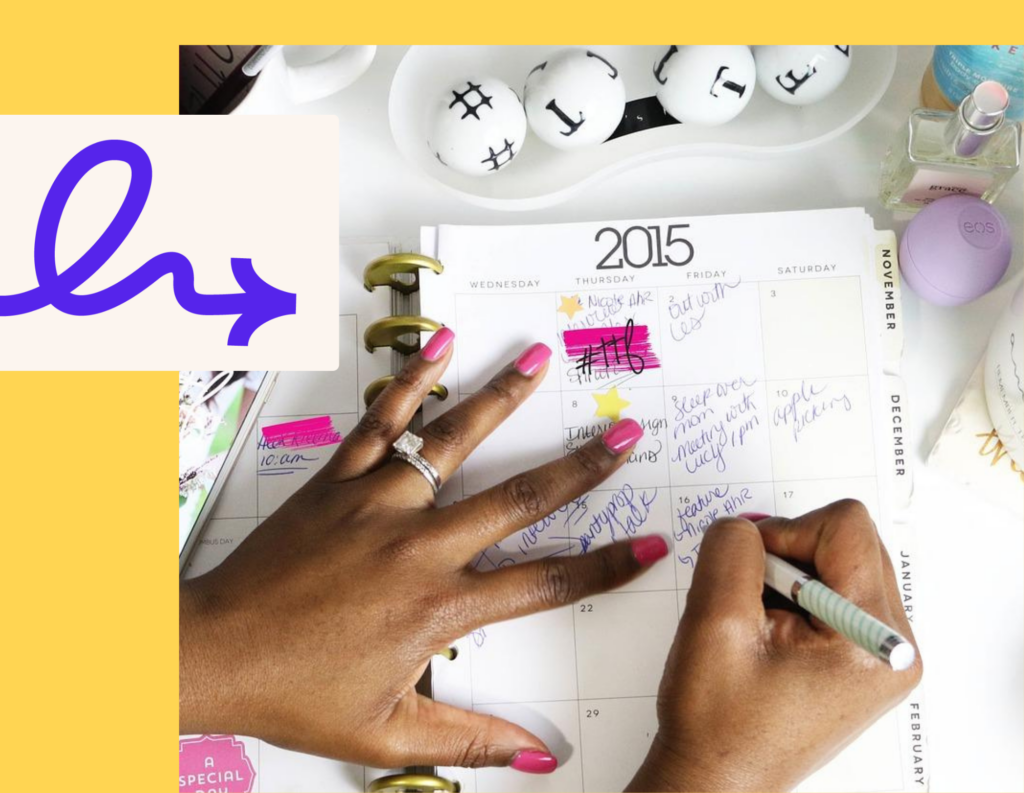 Learning how to build an event planning business is one thing, but setting up for growth is a whole other task. Whether you're starting to plan events on the side or are ready to take the plunge and plan events full time, this is a comprehensive guide to get you where you want to be.
We'll walk you through what you need to establish your business, while also planning for a future of growth with the right tools and resources.
Jump to:
Create a strong business plan
The first step when thinking about how to build an event planning business is just that: building a plan. Your business plan guides your behavior, allowing you to provide a consistent service to your clients. And that consistency matters.
Consistency is key! In so many ways. First, being consistent in who you are. Showing up authentically in your brand and letting your clients and audience get to know the person behind the business is so important. Building a consistent brand creates an elevated experience that clients and potential clients love!
– Ally B, Designer and Owner of Ally B Designs
Have a vision for your event planning service
Think of your business vision as a formal outline for what you want your business to be. Your vision might include:
The types of events you want to plan
The venues you plan to work within your area
The connections you need to make (such as with musicians, caterers, or photographers)
The hours you plan to work
Ask yourself hard questions, such as:
Why are you creating an event planning business?
How do you plan to serve your clients beyond what competitors in your area are offering?
What is going to set your event planning service apart?
What makes you special and uniquely suited to be an event planner?
Draft a mission statement
Your mission statement highlights the purpose of your company. It details your business services and excites potential clients and investors to work with your company. It also serves as a social commitment between you and your clients (outside of the legal information established in your event planner contract).
Unlike your vision — which should be a fully fleshed-out roadmap for your business — your mission statement should be short and to the point. Limit yourself to a single, 3-5 sentence paragraph. In it, explain what your business is and what sets it apart from others in your area. Review your vision, and summarize the most important factors in your mission statement.
A strong mission statement includes elements of why your business exists and how it operates, thus, communicating your vision engagingly and memorably. If you need help compiling one, check out our mission statement generator.
Establish your target audience
The third aspect of establishing your business plan is to identify your target audience. Your vision may have already alluded to some aspects of your ideal audience. For example, if you plan to be a wedding planner, then your target audience would include couples in your area who are planning to get married.
Even within that broad audience, there may be ways to narrow your focus. Are you helping young couples with minimal disposable incomes plan budget weddings, or are you more interested in planning luxury weddings for clients with large budgets?
One way to establish your target audience is to create customer profiles. A customer profile is an intimate deep dive into your target client. It's a fictional representation of the type of person you're aiming to serve. Profiles help you view future clients less abstractly. In turn, this allows you to create more specific content, making your services stand out and allowing you to get more clients in a strategic way.
Register your event planning business
Once you've created a compelling and actionable business plan, the next step to building your event planning company is to register your business. While it's possible to operate an event planning business under your own name, registering under a business name is ideal. It offers you:
Personal liability protection (so that your personal assets won't be taken from you if your clients sue your business)
Other legal benefits
Tax breaks and benefits
Banking benefits (like the ability to take out a business loan)
Registering your business can also show your customers that you take your business seriously, which generates trust. It also allows you to make decisions down the road — such as bringing on a partner or hiring an intern — with minimal hassle.
Different states have different registration requirements. So it's important to research what's required to register your event planning business where you live.
Invest in the right tools
Investing in software for event planners may feel like a luxury when you're just getting started. But the adage — "it takes money to make money" — applies to the tools you use when starting your business.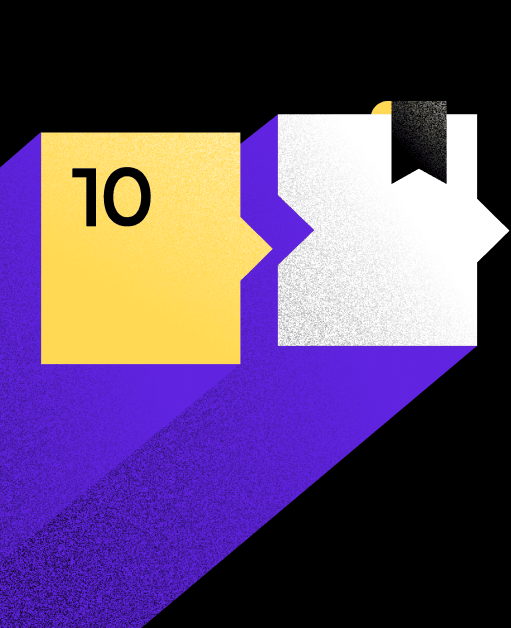 Easily keep track of all your clients and projects using HoneyBook.
Remember: when you spend time doing routine tasks that software could automate, you're taking time away from marketing your business and providing key services to your clients. While you may not see the dollars leaving your bank account, there is still a cost. If you're serious about learning how to build an event-planning business, you have to think like a business owner. And this thought process starts with thinking of your time as money.
When you consider the cost of tools for your event planning business, think about how much time they will save you on tasks you're already doing. Also, consider the value of any additional features tools provide that you currently can't manage on your own. The right tools are there to make your life easier and your business more functional.
If you implement them correctly, you may find that using event planning tools saves you money in the long run. Or that they make you more money than you would otherwise make on your own.
The best CRM for event planners, for example, can help with:
Scheduling meetings with clients and potential clients
Managing tasks, setting deadlines, and ensuring everything gets done on time
Drafting project proposals
Creating and finalizing contracts
Tracking documents after they leave your office
Sending estimates and invoices to your clients
Managing payments
When you consider everything that CRM software can do for you, it makes sense to invest your money there. CRM software:
Keeps you organized
Helps you provide a consistent experience to your customers
Saves you time that you can now spend on finding more clients and exceeding their expectations
Establish a scale-as-you-go pricing plan
Building a successful business means getting paid enough to serve your clients, keep your business running, and enable it to grow. The key to earning more money as you gain more experience is to start leveraging scalable event planner pricing.
One way to improve your profits is to set a "cost plus" pricing model. Under this pricing model, you charge your clients the cost for whatever they're purchasing plus a percentage on top of your work. For example, if your clients book a $1,000 reception hall, you might charge them $1,000 plus a 20% fee — or $1,200. The extra $200 becomes your profit.
Cost plus pricing works because the more add-ons clients include in their weddings, the more work you have to do. Cost plus also allows you to charge high-paying clients more while still allowing you to provide your services to people on a tighter budget.
You can also use the same pricing model to set hourly rates that also scale as you go.
As you gain notoriety, you can decide on a minimum cost for your services. This can keep you from automatically turning clients with a tight budget away. 
Map your ideal clientflow
Your clientflow is the entire process of selling and delivering services, starting with selling your services to clients, and ending with gathering feedback from your clients. It's the thread that will pull through your entire working relationship, so it's important to map it out ahead of time.
For example, you may have a strategy for marketing to prospective clients. But you find there is a gap between where they learn about your business and whether they take action to become clients. You can fill this gap with touchpoints to re-engage prospective clients and nudge them along the buyer's journey. These touchpoints may include:
Establishing an email newsletter where you provide genuine value to current and prospective clients
Following up with prospective clients who have expressed interest in your business
By mapping your clientflow, you can visualize the entire process of working with clients and understand what the process looks like for them as well. As you continue to grow your business, you can refer back to your map and continue to optimize. From there, you can develop new strategies for engaging prospective clients, nurturing leads, and ultimately selling your services.
Market your event planning business
Once you've established the bones of your event planning business, the next step is to help clients find your business. Marketing your event planning business can be a full-time job on its own, especially if you're trying to use traditional marketing methods like radio or newspaper ads.
Having your own website can make it easier to market yourself online as a local event planning service. Local SEO (search engine optimization) ties your company to a specific area, making it easier for potential clients to find you when they search "event planners near me."
Using a key directory like creating a Google Business profile will help clients searching for local event planners find you. This combined with employing other marketing tactics, such as word-of-mouth, social media, and digital marketing, can greatly increase your profits. And here's how:
Word-of-mouth marketing
Not all marketing has gone digital. Word-of-mouth marketing includes various strategies, from talking to your family and friends about your new business to attending networking events in person.
But, how much should you focus on word-of-mouth marketing?
I do encourage people to intentionally network at least once a month. It gives you the ability to connect with others and helps with building up your reputation."
– Jese Gary, HoneyBook Pro and Business Consultant
Struggling to find networking events in your area? Here's how to get creative with this marketing strategy:
Attend business conferences and events
Host a booth at a local career fair
Book a table at a local festival or event
Host a party introducing your business to family and friends
Visit nearby event venues to introduce yourself to venue owners
Word-of-mouth marketing is all about establishing yourself in your community. So the best way to make this work for your event planning business is to get out in your community, meet people, provide memorable and buzz-generating services, and let your winning personality shine through.
Social media marketing
Social media is a great way to showcase your business's personality while generating buzz about your capabilities.
You can make social media work for you by posting regularly on social media accounts like Facebook, Instagram, Pinterest, and TikTok. As an event planner, you may have centerpieces to showcase. You might even partner with other professionals in your area. You could show off the work of a caterer you really admire, for example, or post pictures of a venue that's nice to work with. These types of posts show potential clients what they can expect if they choose to work with you.
TikTok may be especially effective for event planners since you can film a short video while putting centerpieces together, choosing color schemes, or creating inspiration boards for your clients. Current research shows TikTok is the most engaging social media platform. This means that you are more likely to receive feedback, comments, and reshares when you post on TikTok over other social media platforms.
Another way to use social media marketing is to invest in social media advertisements. Platforms like Facebook offer some of the best advertising options for event planners. You can narrow your promotions by pinpointing your target audience based on your customer profiles. And even if you don't have a website, your social media page can serve as a place for customers to leave reviews, engage with your brand, and generate social proof for your business. 
Other digital marketing strategies
While social media marketing is a big part of online advertising, it isn't the only digital marketing strategy you can use to market your event planning business. Digital marketing comes in various formats, and each method has its own pros and cons.
For example, email marketing can be effective for lead nurturing and engaging with clients. It's estimated that emails offer a 40:1 return on investment. So for every dollar you spend, you can expect approximately $40 in return.
Content marketing offers another savvy way to generate organic traffic. You can either create content — such as blog posts or YouTube videos — by yourself, or you can hire a freelancer to create digital content for you. Use this content to:
Increase your ranking in search engines, which can lead to more organic traffic every month
Incentivize potential clients to sign up for your email list by offering free content (like an eBook) when they sign up to receive marketing emails
Educate current and potential clients about the event planning process
Answer FAQs (like including an FAQ section on your website)
Make your digital content go even further by using multimedia elements. For example, a blog post on its own might rank high for SEO. But a blog post embellished with a YouTube video and a few images goes even further; it might even encourage your clients to share that content with family and friends.
Empower yourself to build your business
Starting your own event planning business is a big undertaking. But you don't have to reinvent the wheel. By researching how other event planners have built successful careers and implementing these strategies, you can create a business you feel confident in and experience success with.
If you're ready to use event planning tools that'll make running your business seamless, click here to start a free trial of our customer management software. Our software includes everything you need to run your business and sell your services, including contact forms, templates, and task management features. It also includes an all-in-one location where clients can schedule appointments, book services, and communicate with your team.
We can help you get your event planning business off the ground, provide value to your clients, and simplify your lifestyle so you can follow your passion and become your own boss.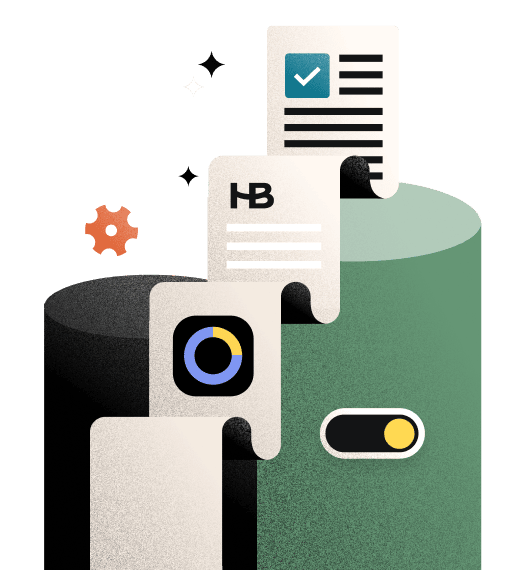 Centralize your client management
Capture leads, sell services, manage projects, and nurture client relationships from one platform.  All that and more with HoneyBook.