Successful event planners have trusted tools that help them accomplish much more in less time. Here are seven essential event planner tools which event managers use to run and grow a successful event business, plus how you can use them.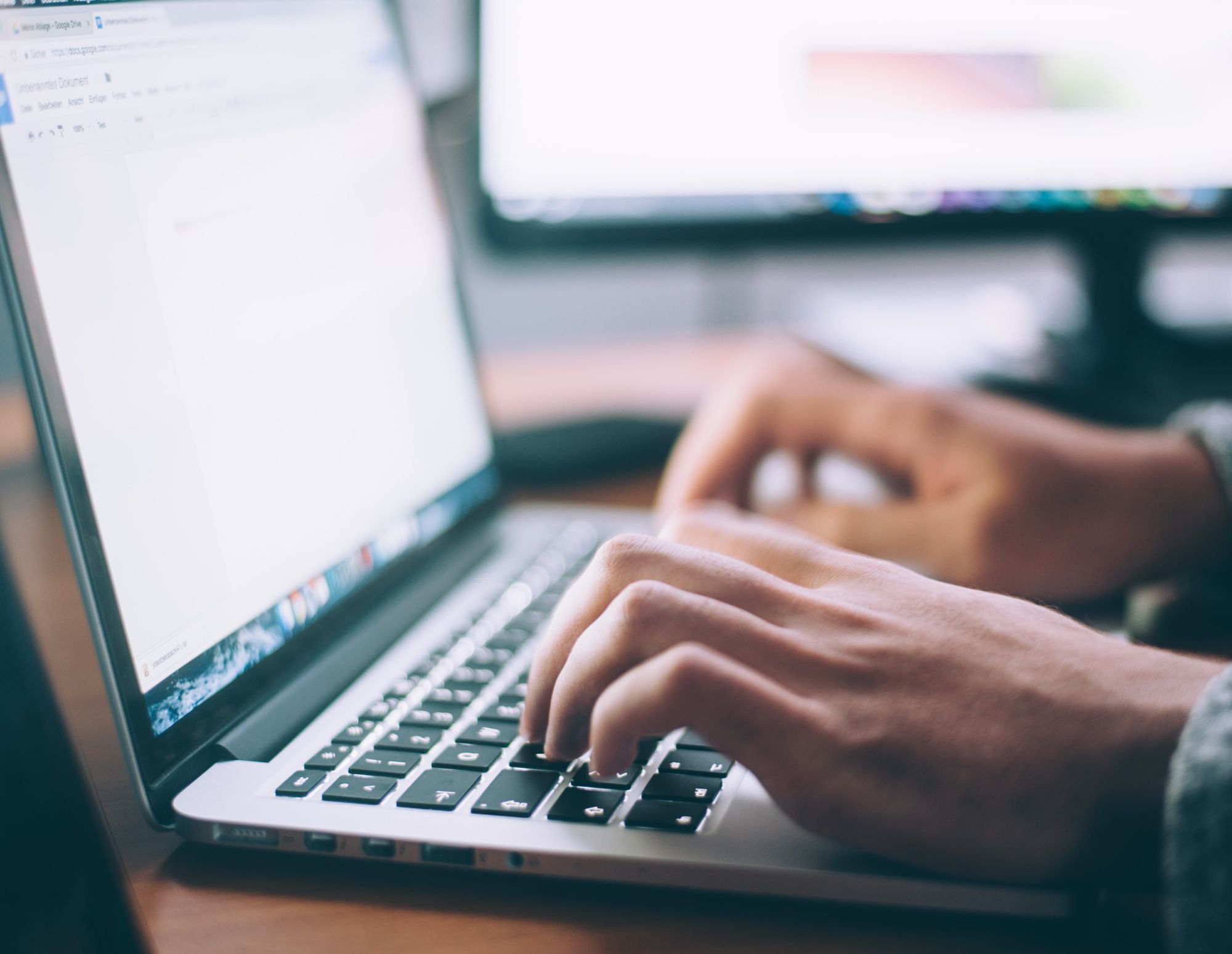 Event planning is a rewarding business. When you're in event planning, you're in the business of making people happy on their special day. Seeing the joy on people's faces and experiencing the happiness of a well-done event is irreplaceable. If you've been in event planning for any length of time, you know the downsides — long hours, sleepless nights, brain fog after a long day, and mountains of paperwork and follow-ups that never seem to let up.
If you're wondering how other successful event planners manage it all without seemingly ever having a bad hair day, we're here to tell you their success doesn't have to be a secret. Successful event planners use tools. Their bullet-proof tech stack of tried-and-tested event management tools helps them get things done in minutes instead of days or weeks.
Here are the tools you can use to build a successful event-planning business.
Jump to:
1. Lead management tools
Lead management tools help you manage your leads. On a basic level, they'll help you capture inquiries, record contact information, and respond to leads automatically. They combine the benefits of lead capture, client relationship management, and email automation in one place.
More sophisticated tools can help you expand what you can do with your leads, so you cover even more ground with automation.
You don't ever want to lose out on a potential lead. Losing out is a definite possibility, though, when relying on manual methods like sticky notes or spreadsheets to track your leads. It's human nature to forget to call back or respond occasionally.
Are there tools that do more than capture leads?
HoneyBook is considered one of the best CRMs for event planners because it actually goes above and beyond lead management. You can collect inquiries through your website contact form and then set up an automated email that sends to every new inquiry.
You can tailor your automatic response to say that you're thankful for the inquiry and when they expect to hear back from you, and set up your lead management system for reminders so you never miss a lead again.
Best of all, your system will save your lead's contact information. This email list can serve as a nurture list to send content to your prospects and promote any special offers or discounts you're offering throughout the year. You can also notify your contacts about major achievements and significant business updates, keeping your brand visible and top-of-mind.
2. Sales tools
Successful independent event planners use robust sales tools to build marketing assets like pricing guides, brochures, and sales videos. Having software tools to create these assets can make it much easier to click-create-publish and then rinse-edit-repeat in your creative process.
With a clientflow management platform like HoneyBook, you can build interactive client experiences with pricing guides. Your prospective client can browse your pricing guide, select a service, and then pay online. Seamless experiences like this can make you an obvious choice. The easier it is to book, the easier it is to choose a service.
Use video to showcase your events, client reviews, and testimonials, and share behind-the-scenes footage. Post your videos on social media channels like Facebook and Instagram or share via email with your contact list.
3. Booking software
If you want to be taken seriously as an event manager, you must also have booking tools in place. Booking tools cover everything you need to book your clients, such as scheduling, an online contract, invoicing, and online payment software. Ideally, you want this stage of the clientflow process (much like other stages) to be as seamless as possible. 
Software like HoneyBook takes care of all this and more. Use editable templates to create service selection brochures, invoices, and customized contracts, then send these to your clients from your clientflow management platform. Manage versions, collect signatures and payments, and communicate all from one place. Use automation to guide your clients to the built-in invoicing and scheduling options. They can pay their first installment, book a kick-off call, or schedule a check-in for later.
The booking stage is one crucial aspect of your clientflow. Make booking easy for your client, and it will underline that they've made the right choice in choosing you.
4. Communication tools
You'll want reliable communication tools to communicate with your clients, not just with team members. The more collaborative you can be, the better.
In addition to email, consider collaboration software to help you communicate effectively with stakeholders. Unlike email, which can be linear, collaboration software lets you organize conversations by topic, project, or client. You'll have better context when you can see the complete history of a thread in one place, and all key players can weigh in.
You can share files, collaborate on the files, and communicate the latest version updates to team members.
In addition to collaboration tools, you also want to look at video conferencing tools that help you set up video calls with team members and clients when you need to. They allow you to maintain continuity and the personal touch, which can make a huge difference in the way clients perceive and your team members see you.
Clientflow management software like HoneyBook helps you get the best of both worlds. Collaborate with your clients and team members and take advantage of the integration with Zoom to schedule video calls when you need to.
5. Client scheduling tools
Client scheduling tools are a must-have resource for event managers. That's because they're one of your biggest marketing assets. Think of client scheduling tools as a means to an end. According to a HoneyBook data report, meeting with your client increases your chances of securing their business by a whopping 40%.
Client scheduling tools allow you to connect with prospective clients, sell your value, and leave a lasting impression. So, even if you've not got them to book your service now, they may want to work with you in the future. They may even refer you to others in their circle.
Most importantly, client scheduling tools help you and your client with mutual qualifications. Does your client think you're the best fit for them? Is your client a good fit for you?
The best client scheduling tools help you:
Set your availability, so there are no awkward surprises. Better still, your scheduling tool syncs with Google Calendar, so your availability is always 100% accurate.
Customize your availability so you can block out complete blocks of time or days when you're not available.
Share a link that a client simply has to click to book a time/date. If your scheduling tool is app-friendly, it's easy for you to share links when you're on the go!
Send automated reminders to clients so they never miss a session and can reschedule if needed.
Sign in, set up, and get sorted straight away, because they're intuitive and easy to use.
If you want to go down the route of truly impressing your clients, look for client relationship management software that provides a full suite of tools, including client scheduling, such as invoicing, lead management, and more. You'll be able to provide a more cohesive and seamless brand experience.
6. Project management tools
A project management tool can help you organize an event project's individual elements from start to finish. There's nothing like having your run of show laid out in a crystal clear way. Break down your project into tasks, allocate them to team members, share files, communicate with your team or clients, get notifications on progress, generate reports, and so much more.
Because most project management tools available on the market have been set up for ease of use, they can be helpful when you run multiple projects simultaneously. You can set deadlines and get notifications if you're behind on timelines. You can also set up reminders for one-time or recurring tasks to get to them before they severely impact your business.
Event professionals can use a project and customer relationship management tool like HoneyBook to see how your business is doing at a glance, manage your time, and allocate resources as needed so you're always on top of all the tasks that need to get done. Asana and Trello are great options as well, but you can't submit an online invoice and take payment in one fell swoop like you can in HoneyBook.
7. Clientflow management: Access multiple tools in one place
Why use multiple event planner tools when you can use one? Having an arsenal of event management tools at your disposal is great, but having them all in one place is even better. You won't have to go back and forth between systems that aren't connected to one another. You'll also get the benefit of more competitive pricing.
HoneyBook is the leading clientflow platform for independent businesses like event planners. It lets you manage everything from capturing leads, selling your services, booking clients, and collecting feedback at the end of projects. As you're managing your client's events, you can also build timelines with HoneyBook and manage all your communication with them and their vendors in one place.