Scopes of work are documents or clauses in contracts that describe a job in detail, including parties involved, lists of tasks, timelines, deliverables, and costs. In this article, you'll learn how to write a scope of work that you can use in contracts and proposals.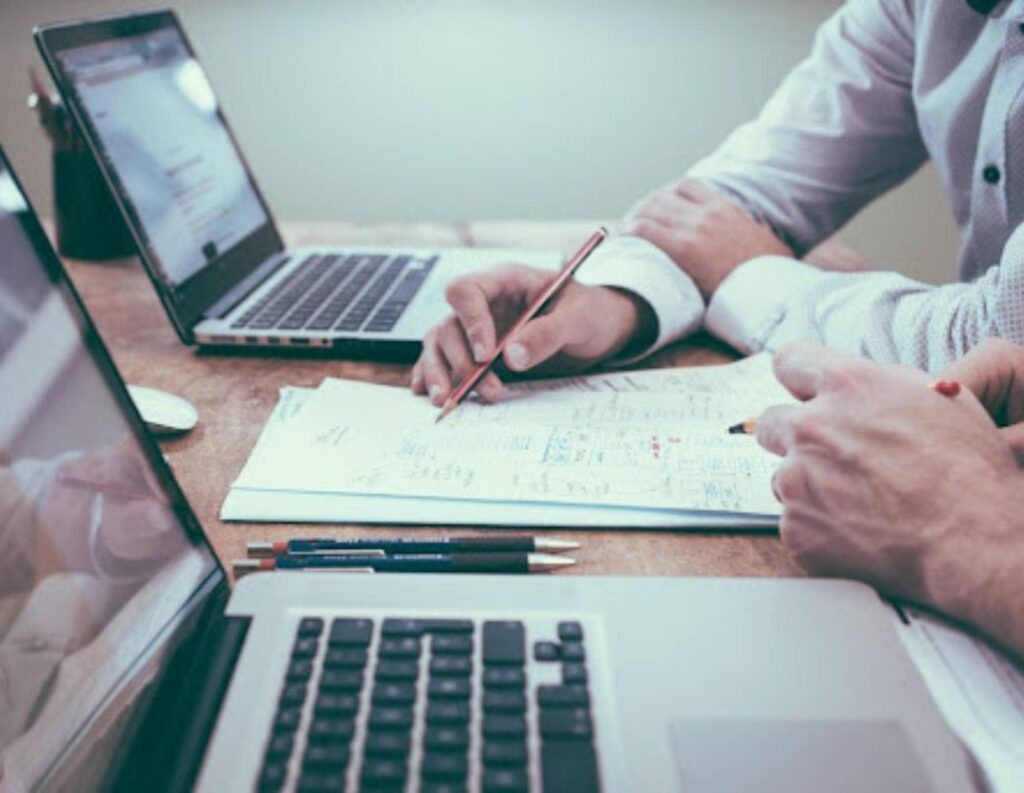 A scope of work thoroughly describes exactly what you are going to do for your client. The scope lists each part of your service as well as the materials used for the job, the steps you'll take to complete it, the timeline, and the full responsibilities of each party involved in the project.
A good scope leaves no question about what you are being paid to do and how you are going to do it. It should set the expectations for everyone, showing your client what they'll receive and when. It can be used as a reference in the rare case of disputes afterward. It can also help you to do a good job for your client so you get repeat business.
In this article, you'll learn step-by-step instructions on how to write a scope of work, or SOW document, for your contracts and business proposals. 
Jump to:
What are scopes of work and why do independent businesses use them?
A scope of work is a document or a clause in a contract that describes what a service provider will complete within a project. Independent businesses can use SOWs to fully describe their work in a service proposal or similar document for their clients.
A project scope should have the following sections at a minimum:
Project title
Parties involved
Project objectives
List of tasks
Project timeline
Project deliverables
Project costs
As part of your sales process, you can use detailed scopes in your proposals to show clients exactly what they can expect to see in the project. Seeing these details laid out in a document can help assure the client and make them feel more confident about moving forward and booking with you.
You can also include the project budget in your SOW, which the client can use for budgeting purposes. Finally, scopes can communicate to clients when they can expect the results of the job.
Once you have a contract with a client, a scope sets the expectations of all parties so there are no surprises. The client can see the project planning in detail. The SOW should detail what will be completed and when. At the same time, you have a plan of action written down that you can easily follow to get the job done.
Pro tip
Be very specific and detailed in your scope so your client is fully informed. Leave no question about how exactly you are going to do the project and when the results will be delivered.
How to write an organized, clear scope of work
You can include the following sections in a typical scope of work document or contract clause. They describe the job, the parties involved, the steps you will take to complete the job, the timeline, and the costs. Included are the timelines, materials, and any other obligations you have to finish the project.
1. Project title
This is the first element of a scope document. Write a descriptive title for the project.
2. Parties involved
Include yourself, your clients, and any subcontractors or partners involved.
3. Project objectives
Describe the project requirements and summarize what you are going to do. If you are providing a service, indicate the client's problem and the solution you're providing.
4. List of tasks
List each task step by step. Be descriptive.
5. Project timeline
List out each task and the completion date for each. Also, include the deadline for the entire project.
Will there be any milestones along the way, and will they require approvals from the client? If applicable, mention them and whether the client will be notified.
6. Project deliverables
Deliverables are the different components that will be provided to the client through your work.
7. Project costs
Note any costs that will be incurred through your work, including expenses for items such as materials that may be passed on to the client.
What does a scope of work look like?
Your contracts or proposals may not always look the same, but there will likely be some common elements. These include a scope clause among other common contract clauses. Your scope should appear early in your contract after the basic details of the parties.
Example scope
This scope is for a fictional graphic design business.
Title:
Designing a new logo, one website banner image, and one advertising background image for [Your Client]
Parties:
[Your Name],
[Your Partner],
[Your Subcontractors, if any],
[Your Client's Name]
Project objectives:
To complete a new logo for [Your Client] and design new branding elements such as choosing a brand style with new colors and fonts on website images and advertising.
By the end of the project, [Your Client] will have a new logo and one website banner image that will get attention on [Your Client's] website and packaging and one image for advertising that will get them noticed in today's crowded market and stand out in social media content and ads.
All images can go through one revision each before final approval.
List of tasks:
Logo redesign:
Website banner image
Advertising background image
Timeline:
The logo redesign abstract by June 1, 2023
The logo's final draft will be submitted for approval on June 10, 2023
The logo will be completed on June 20, 2023
The banner image for the website abstract by June 2, 2023
The banner image final draft will be submitted for approval on June 11, 2023
The banner image will be completed on June 21, 2023
The ad image abstract will be done by June 3, 2023
The ad image final draft will be submitted for approval on June 12, 2023
The ad image will be completed on June 22, 2023
All images emailed to the client by July 5, 2023
Deliverables:
After approval, the logo and images will each be delivered as PNG files and SVG vector files in a zipped folder via email by July 5, 2023.
Costs:
All costs incurred by [Your Name] are built into the overall price of the project.
How to use an all-in-one online platform to send proposals and contracts
Ironclad contracts need to be clear and thorough. You don't want your client scratching their head about what you're going to do for them. One section of the contract that must be especially detailed, organized, and clear is the scope section. Scopes lay out the services that you are offering and list each part of the job in detail.
Scopes help your client because they get to see a detailed outline of every part of the job they are paying for. And a good scope helps you stay organized and on schedule.
You can refer to the scope to make sure you've done everything you were paid to do. That means more convenience for you and the optimum experience for your client as they will get a good, thorough job done for them. Do a good job for the client and they will hire you again!
When your client hires you, send them proposals and legally binding contracts with online software such as HoneyBook. When they can sign the contract, you will get notified so you can start working right away. Then use HoneyBook to send invoices and accept payments. It's super convenient for everyone!