Photographers wear many hats in their independent businesses, and handling billing, invoicing, and reporting can be a hassle. Photography billing software can make life easier for you by efficiently handling client billing and payment processing. Let's take a look at four software options.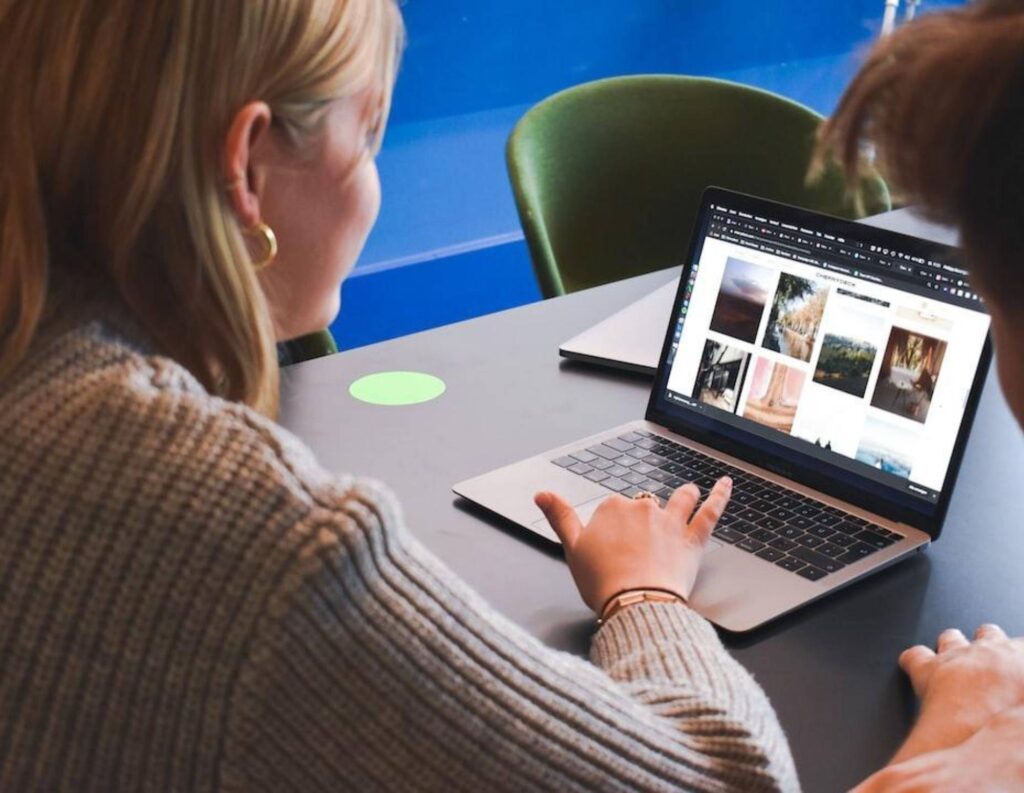 Photographers are often independent business owners who interact with their clients one-on-one. If you have a photography business, then you know the importance of managing clients, which includes tasks like sending invoices.
Billing for events, repeat clients, and mini-sessions can be time-consuming unless you have a platform or software. With the right billing software, you can send invoices automatically and accept your clients' payments in a simple, professional process.
In this article, you will discover several photography billing software options that will allow you to professionally send invoices and collect payment for services, among other features. You'll take a look at Zoho, Moon Invoice, Dubsado, and HoneyBook.
Jump to:
How does photography invoicing work?
Invoicing is the process of sending a formal request for payment for the services you've provided. A typical invoice includes elements such as services rendered, prices, taxes or fees, and the total amount due. Invoices also detail the payment terms and preferred payment methods, usually including links to payment processing software.
Independent business owners like photographers have the option of creating their invoices from scratch or with the use of templates. Using a photography invoice template is an easy way to get started with invoicing for your photography business. Fill in the template and save it as a PDF file that you can email to your client. Alternatively, you can use templates on an invoicing and payment processing platform like HoneyBook.
An invoice template allows you to include the following items:
Images: Your unique logo and banner image
Contact details: Your business information and the client's name and address
Project scope: A breakdown of tasks or deliverables you completed for the client
Payment due: The total amount due, including taxes
You can input the relevant information on a billing platform, and it will then automatically send an email to the client with a link to a payment method. The software then notifies you when payment is complete. The following section features four photography billing software options you can explore.
Photography billing software
Let's take a look at some of your billing software options. Choose a software solution that's user-friendly, professional, and within your budget.
Zoho
Zoho is an all-in-one customer relationship management (CRM), billing, and invoicing software with numerous features to help independent business owners manage their clients in one place.
Ease of use
Zoho is easy to set up, especially for small- and mid-sized teams. It offers a handy guide to easily set up the software without hiring a tech specialist. One downside to using the software is its long customer service wait times, which can make the installation process take longer than expected if you run into issues.
Features
Comprehensive catalog management
Quotation, invoice, and expense tracking
E-invoice generation
Multiple payment methods
Partial and bulk payment handling
Customer life cycle management
Convenient Zoho Billing mobile app
Reporting
Reporting and analytics with Zoho Analytics
Metrics for sales, receivables, and revenue forecasting
Pricing
Standard tier: $15 per month
Professional tier: $39 per month
Premium tier: $79 per month
Elite tier: $239 per month
The Premium tier offers advanced end-to-end billing, while the Elite tier provides custom, scalable solutions for complex billing. Additional features for the Professional tier include subscription management.
Zoho also offers 100% free invoicing software for small businesses. Zoho Invoice enables small businesses to send invoices and collect payments at no cost.
Moon Invoice
The accounting and billing software Moon Invoice is specifically designed for freelancers and small business owners such as photographers. It has a user-friendly interface on the website or app and is available for Windows, MacOS, iOS, and Android.
Ease of use
The user-friendly software provides 24/7 live support, live online training, and comprehensive documentation.
Features
Payment processing
Multiple currency support
Recurring invoices for automatic billing
Estimates and quotes
Expense tracking and management
Customizable invoices with branding
Time tracking for hourly billable invoices
Purchase order management
Bank linking
Client database for personalization
Billing and invoicing
Mobile app
Reporting
Comprehensive reporting
Integration with accounting tools
Tax management
Pricing
Pricing starts at $5.47 per month per user with a free trial available as well as a free version:
Bronze: $5.47 per month
Silver: $6.83 per month
Gold: $10.25 per month
Platinum: $44.42 per month
Dubsado
Dubsado is a comprehensive business management solution that independent business owners can use to take care of billing and much more.
Ease of use
The invoicing platform is simple and easy to use and can be accessed on any device.
Features
Workflow management
Customer data management
Email integration
Contract management — highest reviewed feature
Lead management
Public proposals
Appointment scheduling
Recurring payments
Multiple payment options
Billing and automated invoicing
Integration with Zapier, Trello, and MailChimp
Reporting
Custom reporting, templates, and forms
Pricing
Dubsado pricing is either $200 per year for the Starter tier or $400 per year for the Premier tier. It doesn't offer a free version, but there is a free trial available with no credit card requirement. You can enjoy the free trial with no time limit, but you can only book up to three clients.
HoneyBook
More than just a billing platform, HoneyBook is a complete clientflow management platform that simplifies business processes from client intake to invoicing and payment processing.
Ease of use
This easy-to-use software gives you access to ready-made templates, invoice tracking, and client communication all on one platform. Having everything in one place is convenient, cost-effective, and time-saving.
Features
Project management
Proposals
Questionnaires and brochures
Online payments
Lead capture
Client communication
Custom contracts and contract templates
Notifications when clients sign contracts and pay invoices
Late payment and overdue invoice messaging
Easy-to-use Android and iOS app
Reporting
Financial reporting and bookkeeping
Pricing
To get started with HoneyBook, you can avail of the 7-day free trial without having to use a credit card. After the trial, the pricing tiers are:
$8 per month for a Basic package
$16 per month for Essentials
$33 per month for the Premiere tier
Each tier includes more features, including QuickBooks integration for Essentials and a dedicated account manager for the Premiere tier.
How to evaluate the best photography billing software
Invoicing software makes managing your photography business easier. Simply input the relevant details into the software, and your client gets an email notifying them of the total amount due and instructions on how to pay it. Then, you'll be notified when your client pays.
As an independent business owner, you have several software options to choose from that can help you with client billing, invoicing, and online payment processing. Be sure to evaluate all the points in each of the sections above. Compare each of the software options and consider what is most important for your business:
Pricing: If you are budget-conscious, there are lower-priced options, free trials, or free versions.
Features: Which features do you need the most for your photography business? Choose the software that has all the features you require.
Ease of use: Do you prefer a user-friendly mobile app? Consider if the software requires technical expertise.
Reporting: Do you need advanced analytics and financial reporting? Be sure the software can generate reports and has the reporting features you need.
Platforms like HoneyBook combine all the elements of clientflow in one place. With HoneyBook, you can quickly and conveniently create contracts, proposals, and invoices for your clients.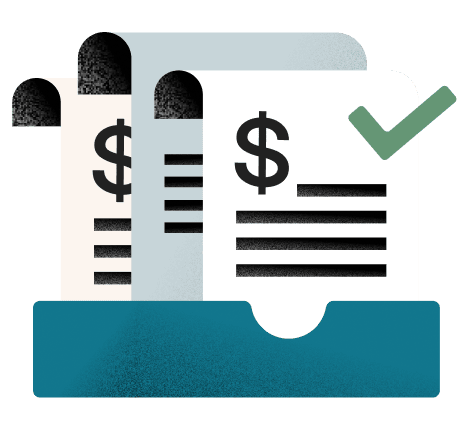 Sell your services in style
Create professional and branded invoices in minutes with HoneyBook.