Learn actionable steps to improve your workflow and efficiency this year! With more time, you can elevate your client experience and scale your business.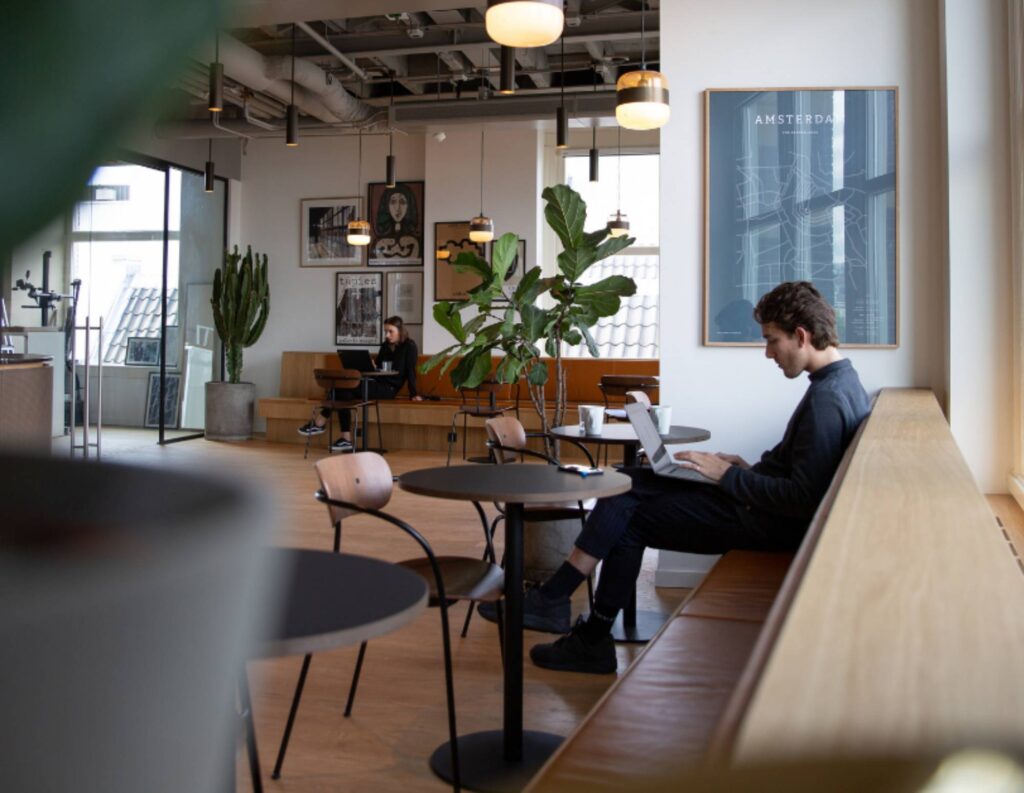 As the saying goes, time is money. As a freelancer, that couldn't be more true.
Running your own Independent business is a combination of pros and cons. On one hand, there's no limit to the amount of money you make, though there's no guarantee you'll always make what you want. You can design your own schedule and have freedom to work independently, but you need to design an efficient workflow.
When you know how to design efficient processes and improve workflows, you're practically limitless. You can reap more of the rewards that come from working independently. You'll make the kind of money you want, deliver consistent results and even scale your business.
Learn how to improve your existing processes and develop even better habits to make your workflows more efficient in the long run.
1. Be Proactive With Your Time Management
It's easy to fall into the trap of taking your business day by day, project by project. But if your goal is efficiency, you'll have to learn how to be proactive with time management. With the right tools and processes, you can figure out how to eliminate wasted time and create more streamlined workflows.
Here are some of my favorite time management tips.
Time Tracking
Use a time tracking tool to manually track your time spent by recording each project's start and end times. Keep a close eye on how long each project takes you to finish. Then, record the average time it takes you to complete small, medium, and large projects.
Use these insights to always stay on top of your schedule, due dates, and work orders. By tracking your time, you can have a better understanding of how long it takes you to complete certain project types and specific tasks. If you find yourself spending more time than you expect to on a specific task, you can dig deeper to figure out ways to work more efficiently (see Automation below!)
Time tracking will also give you a better workflow when it comes to invoicing and payments. You can use your tracked time to put together an invoice quickly and ensure the billing is accurate.
Time Blocking
Once you're familiar with your time averages, block out the amount of time you'll need to finish each project. Consider leaving a little bit of wiggle room in your calendar in case you run into an issue. If possible, schedule your project due dates one to three business days in advance.
Scheduling
Now that you've blocked off your calendar for upcoming projects, remember not to bite off more than you can chew. Your current bookings and average time to complete projects should clearly indicate how much room you have to take on more projects.
In other words, only accept jobs you know you can handle, manage and finish on time. Block scheduling is a great strategy to improve your efficiency since it requires you to consider additional time for admin work, like responding to emails, as well as focus time.
2. Create a Schedule for Yourself and Stick to It
You have the freedom to design your own schedule. That feels good, doesn't it? It does until you realize it's 9 pm and you still haven't started on that large project due tomorrow morning, or you realize you're still working when you should've left 10 minutes ago to pick up your kid from school.
But with a schedule, you can keep up with your work obligations, personal obligations, and everything in between. You can also schedule some downtime too.
Our best advice for designing an efficient work schedule is to work during your peak energy hours. Take advantage of the opportunity to work independently and try to clear your schedule when it's best for you to be working.
So if you have high energy in the afternoons, try scheduling work time during the afternoons. If you thrive in the moonlight, try scheduling work time during the evenings. It's incredible how much faster you can finish a project by working with your body's natural energy rhythms.
3. Set Realistic Deadlines That You Know You Can Meet
Earning trust as a freelancer is key to building up a client base. Clients want to know they can depend on you to give them what they promised. And you need to know that you can depend on them to send you work consistently.
The answer? Under-promising and over-delivering. So if you know a project will only take you three business days to complete, consider saying you'll finish it in five business days. If you need the extra time to finish it, no big deal. But if you end up sending it to them earlier, then you just underpromise and over-deliver.
Here are a few more tips to help you set realistic deadlines:
Refer to your time tracking estimates before giving a time estimate

Always consider the project type, project size, project outline and project details before giving a time estimate

Hire help if you need it and can afford it (especially with large, complex projects)

Consider creating multiple deadlines for large projects
4. Take Advantage of Templates, Automation and Delegation
Think of templates, automation and delegation as an efficiency tool kit. Together, they can help you save time and make your business processes easier to manage.
Here's a look at how these three tools can make your workflow more efficient:
Templates
You can replace nearly all of your repetitive tasks with a customizable template.
Onboarding new clients and employees? Use online ontract templates to save time drawing up client service agreements and employee contracts.
Sending proposals and invoices more than you text your mom? Use online proposal software to save time aligning with clients on your scope of work and sending an invoice.
Automation
Think of workflow automation as virtual bots that take care of the most mundane, repetitive tasks you have. Your website can actually be your biggest ally for automating workflows: these days modern website builders can integrate with CRMs to include email autoresponders and appointment scheduling tools. With business automation tools, you can remind yourself of important tasks, send follow-up emails to your leads and move projects forward seamlessly.
Delegation
As you continue to grow your freelancing work into an Independent business, you may get to the point where you're turning clients away. Not because you want to, but because you don't have the time or resources to complete their assignments.
But when you have a team, you can delegate any project you don't have time for or expertise in.
Worried you don't have the funds to hire help? Consider hiring virtual assistants or contractors on a per-project basis.
5. Stay Organized and Keep Important Documents in One Place
You know that horrific storage closet you've seen on TV packed to the brim with boxes of documents? That happens in the digital world, too. But instead of boxes scattered about, you have digital folders and files scattered on your desktop, some random hard drive, and in your inbox.
Don't worry, it's happened to the best of us.
A quick solution to this issue is to, first, make a list of every document or tool you access regularly. For example, this could be:
Employee contracts
Client contracts
Logo and design elements
Proposals
Business expenses
Calendar and timelines
Booked meetings
Once you've identified all of the resources that go into your client flow, consolidate all of the above into one easy-to-access digital spot. This could be a project management tool, CRM or some type of all-in-one small business management platform.
HoneyBook offers a simple client portal where you can store most of the tools you need for each project, including your calendar, contracts, invoices, payments and more. Even better than storing your files, it gives you full capabilities for customizing, sending and automating each step in your client flow. Not only will it make your client documents easier to manage, but it also helps you see your entire project pipeline at a bird's eye view.
Keeping everything organized will automatically help you improve workflows by saving time. You won't need to go searching for important documents anymore!
6. Set Client Expectations, So They Know What to Expect From You and When
Educating clients about your process, what they're getting, and how long it'll take is vital to building trust and transparency.
It's also an effective way to lay everything out on the table before you start working. In other words, it helps you and your client get on the same page before the project starts. If it's a large or complex project, I also recommend setting expectations.
Here's what I mean:
Explain how you handle projects from start to finish. Include the resources you use, why you use them, and how long projects take.
Show samples of your previous work during the project proposal period.
Break up large projects into smaller chunks (and submit the completed parts as you finish them).
Send a sneak peek of the work you've completed on the project to build excitement along the way.
Turn in all projects early, polished and as pristine as possible.
Get ready to pitch clients another relevant offer after the project ends if you don't have a retainer set up already.
7. Create a Professional Email Signature With Links
Adding links to your professional email signature is a quick and efficient way to encourage email contacts to inquire about your services. If you send a newsletter or automate your email marketing, you better opt for an email tool that allows you to configure the email signature of your sender profile.
Simply link your portfolio, booking link, social media accounts and/or website under your signature, and you're good to go.
Another easy tip is to head to your email settings and add a profile name and a profile picture to your email address.
This way, anytime you send an email to someone new, they can put a face to the name. It also adds an extra touch of professionalism every time you send or reply to an email.
8. Never Stop Marketing Yourself and Generating Leads
Behind every great Independent business is a great lead generation strategy. With more leads, you can improve workflows for converting them into clients.
That may sound complicated, but the gist is this: It's a combination of sales and marketing efforts that are meant to reach your target audience, interest them and encourage them to share their contact information with your business.
Here are some quick lead generation and marketing tips:
Cold pitching: Use Google to scope out potential clients, then send each one a customized pitch. Be sure to include what you can offer and why you'd be a value add.
Email lists and matchmaking services: Join freelance email lists and matchmaking services to stay on top of current job openings.
Ads if needed: If you have an ad budget, consider publishing ads on social media and Google.
Social media marketing: Build an audience on social media and shower them with valuable content, freebies, and delicious offers. Oh, and make sure you schedule your social media posts, because doing it manually is not sustainable.
Content marketing: Start a blog, learn how to optimize content, and post one optimized article per week.
Assessments: Provide actionable recommendations via business assessments to leads and warm them up even more by showcasing your expertise. This option is especially great for freelance consultants.
Building relationships: Build solid relationships with your current clients and invite them to refer you in exchange for a freebie or a discount on future services.
Testimonials: Ask your happiest clients for testimonials. Market the testimonials you've collected on your website, landing pages, ads and social media.
Networking: Attend online mixers, networking functions, and LinkedIn webinars to network with potential clients.
LinkedIn: Build and nurture relevant connections on LinkedIn.
Webinars: Host webinars in exchange for email addresses and contact information.
Continue Evaluating to Improve Workflow
As an Independent business owner, your journey toward self-improvement is never-ending, and that includes working to improve workflows.
Taking ongoing training seriously means you'll have the knowledge you need to sharpen your skills, stay on top of trends and course-correct when needed. Think of your workflow processes as something to evolve over time.
So whether that's taking a sales course on Udemy, developing personal skills, or hopping on StuDocu to brush up on marketing strategies, never stop learning and improving your craft.
Each tip on this list is easy to implement and supports workflow and efficiency like a boss. The best part is, you can start using them right away.
So go on, work your magic, and watch your freelance dreams come to life.
For more helpful resources like this one, head to the RisingTide blog.