Learn from this business owner as she walks through how to create a process map and leverage it to optimize your business! Grab our free worksheet to guide you through building your own process map.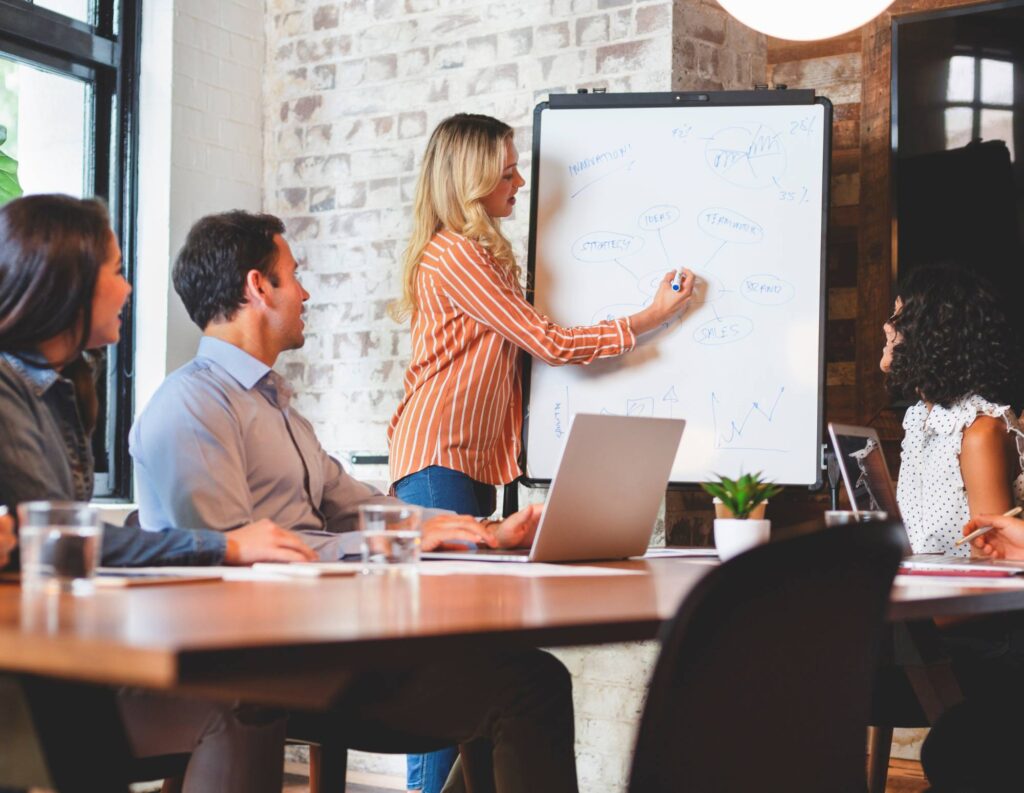 A few months ago everything fell apart for us at Abigail Gingerale Photography. We didn't book a single job for almost 3 weeks. Prior to this, we were booking several gigs a week, then all of a sudden, nothing. We had been making changes to our workflow, trying to make our customer experience the best it could be. We freaked out. What happened? What changed? We needed to find out, and quickly.
So, we created a process map for our entire booking process. It allowed us to zoom out and look at our workflows from start to finish to really understand what was breaking down or missing. Once we had everything mapped out visually, we could then translate it into business process automation software.
Our experience led to serious process improvement, and I know it can do the same for you. Whether you're just creating your business processes or looking to improve them, here's how to create a process map for your entire business.
Jump To:
What is a process map?
A process map breaks down everything in your workflow and defines who or what is responsible for each part of the process, and what happens at each step. The main purpose of a process map is to view everything at once and determine how to make it more effective.
Process mapping has four levels of detail, and you can choose to build upon each one, or just dive into creating the type of process map that aligns with the level that you need:
Level One – A simple list of your process steps to get a broad overview.
Level Two – Visual representation of how your process flows from start to finish, including decision points.
Level Three – Depicts the workflow as well as the team members involved with each step.
Level Four – This is the most detailed process map. Your steps and stakeholders are visually represented along with instructions for completing each step.
We decided to use a full level four process map to really understand everything from start to finish.
So what happens when a customer first touches our site? What happens when they inquire? What are they seeing on their end? Is it what we want them to see? Do you know? We didn't and that was a huge problem. We needed to break it all down.
Getting started with business process mapping
For my company, it was best to start with a big brain dump with everyone involved in the processes. I took out our white board and started at the beginning. Specifically, we were looking at our pre-booking process for wedding clients. For your business, you could the same for any of your processes.
We just wrote down each process step, what was required to make it happen, and what it means for each step to be complete. As we were writing everything down, we were able to identify the exact drop-off point where prospective client weren't moving forward with booking. It was something so small, but it explained exactly why our prospects weren't getting back to us.
To get started, I recommend doing the same. Just write out the steps you're currently taking and build on the levels from there. You can use process mapping symbols to keep track of things like software, priority, team responsibility, business vs. client responsibility, subtasks, decision required, and review required.
If you're not sure where to start, ask yourself some key questions first, like:
How do most of my clients find me?
How do they select services?
How do they book a project?
Use a process map template
Perhaps you don't have solid processes you can brainstorm yet. In that case, use a process map template to answer the questions you need and brainstorm how your process can flow from end to end.
HoneyBook offers a great process template that includes questions about every step and an example that shows how everything can move together seamlessly. Download it today to get started! Afterward, you can build your map using process mapping software like LucidCharts.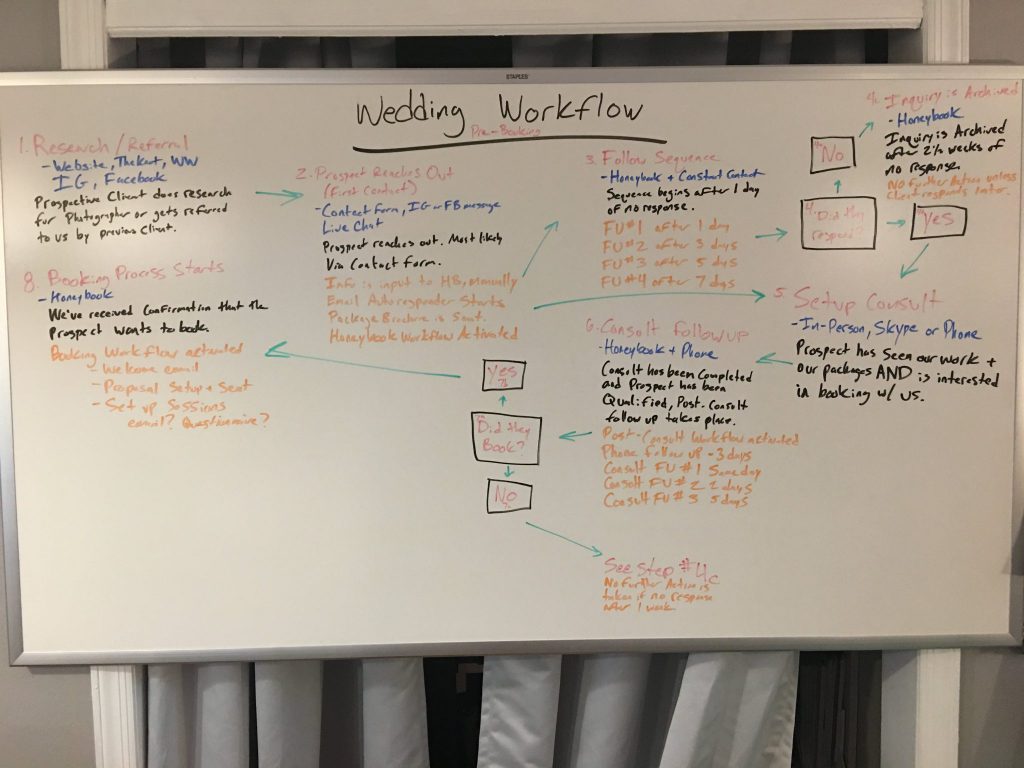 Assessing your process map
Once you have your process map (in any form), it's time to assess it. Your experience may not be just like ours where we were able to identify gaps immediately. Instead, there may be steps you can optimize that you don't even realize.
As you look at your documentation, consider:
Could your clients go through fewer steps?
Could your team go through fewer steps?
Are there any steps you can combine?
Are you offering clients enough information at the right steps?
Are leads or clients dropping off at certain steps?
Ideally, your processes should fit within a seamless clientflow. The order might be different, but you want to make sure you're evaluating steps that fit into:
Mutual Qualification

Client Research
Initial Contact

Booking

Service Selection
Contract Signing
Invoice and Payment

Project Management

Execution
Deliverable or Service

Completion

Renewal Decision
Making a Recommendation or Referral
Setting up business process automation
Once you map your process and refine it to the place where you want, it's time to automate it! You don't need to use business process automation for everything, but taking repetitive tasks off your plate will lead to HUGE time savings. Even more, it'll make your client experience better since you can spend more time on personalized interactions.
We use HoneyBook for our workflow automation software. It allows you to create contact forms that sync with automations so your email communications to leads can be fully hands-off. Once someone starts a project, you can also automate the onboarding process, parts of your project management, and your project closure.
One of the things we automate is our level three pre-booking process map.

In this process, the inquiry comes in and the info goes out into HoneyBook automatically. Then, I send them email template "1-1" and my brochure for wedding photography.
If they respond, I'll talk to them and set up an in-person consultation with them in my studio. But what happens if they don't respond?
Each stage in my process map corresponds with my HoneyBook Pipeline.

Here's where the fun begins. The follow-up stage:

As soon as I send that initial email (email 1-1 and my brochure), I activate my Inquiry Follow-up Workflow within Honeybook. Each one of those email templates link to full wedding galleries, and blog posts (such as "Developing Your Wedding Day Timeline for Amazing Wedding Photos") educating my clients why they should book with us.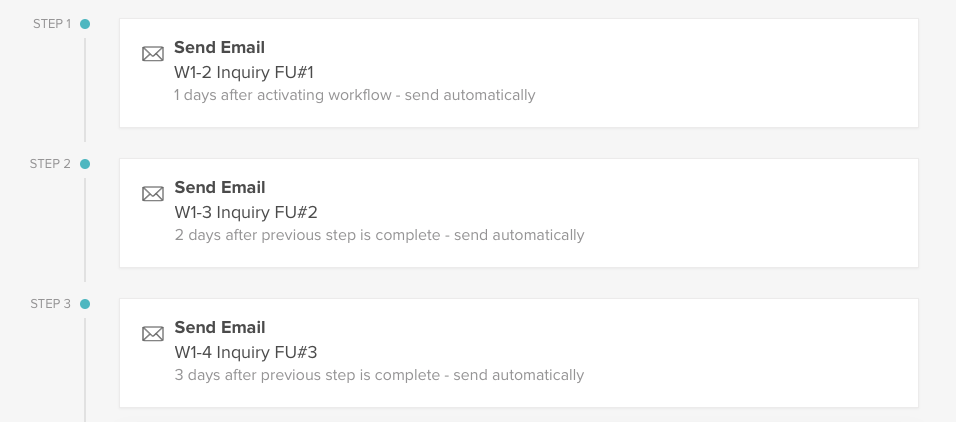 One day after sending my initial email 1-1, they will get a follow up. Two days after that, they'll get another follow up. Another three days, they'll get another follow up. See how awesome that is?! This saved me SO MUCH time when it came to following up with clients. This is the cornerstone to my client work because it's all through an automated business process. This workflow starts automatically and ends as soon as the client responds.
Once a client responds and wants to proceed, we enter the consultation stage. I have a workflow to send my Thank You Email Template and my two follow ups. This workflow is manually triggered immediately after the consult.

After that, the last stage is booking, where we send our contract and invoice.

Just to sum everything up for you, in this Pre-Booking Process Map, I have 15 email templates, one brochure, two agreement templates in place.
Once we activated this process, we saw our conversion rates jump up to almost triple what they were before. My email response rates more than tripled! The whole point is to make sure our clients feel like we have thought about everything and we have it all covered.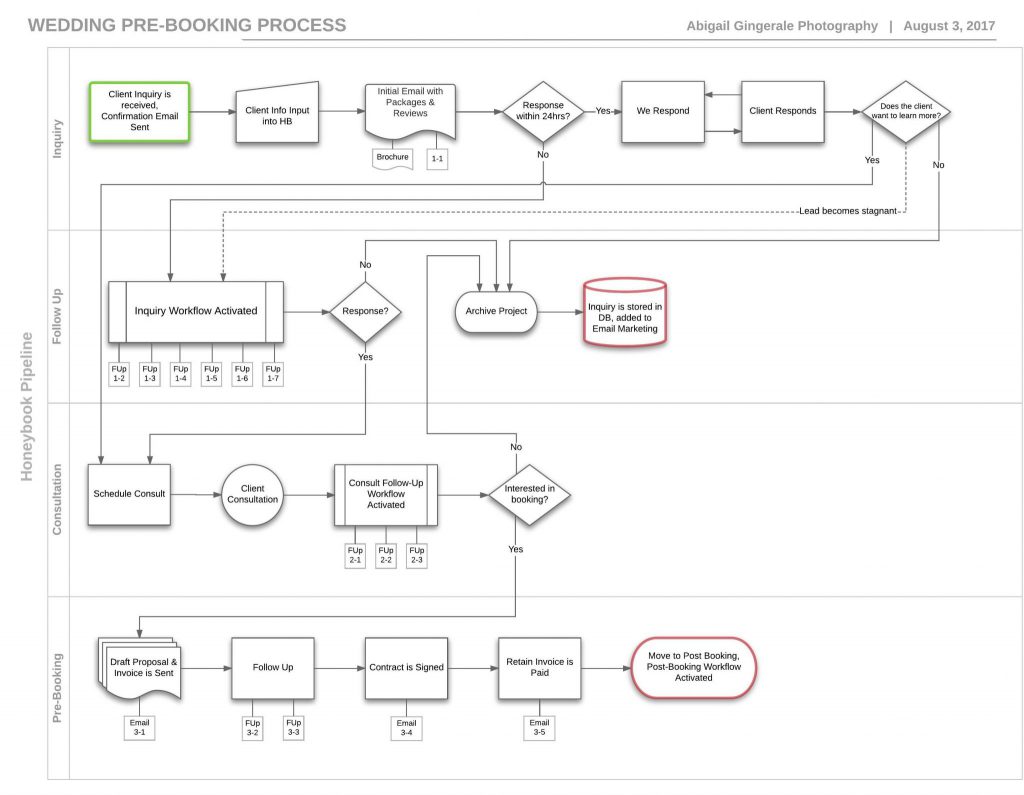 Use process maps for overall business improvement
Process maps aren't just for assessing performance, but they can be a valuable tool for overall business improvement. You can use them before you even have processes in place to make sure you're setting them up properly. You can analyze gaps and improve performance, and you can use them to better utilize business systems like HoneyBook!
Try mapping your process at least once a year to continue optimizing and growing.