Every small business owner knows that managing the growth of your business and meeting customer demand quickly are essential to long-term success. No matter how small your team may be (it may just be you!), delivering the same quality of goods and services as you scale up your business can create a number of challenges.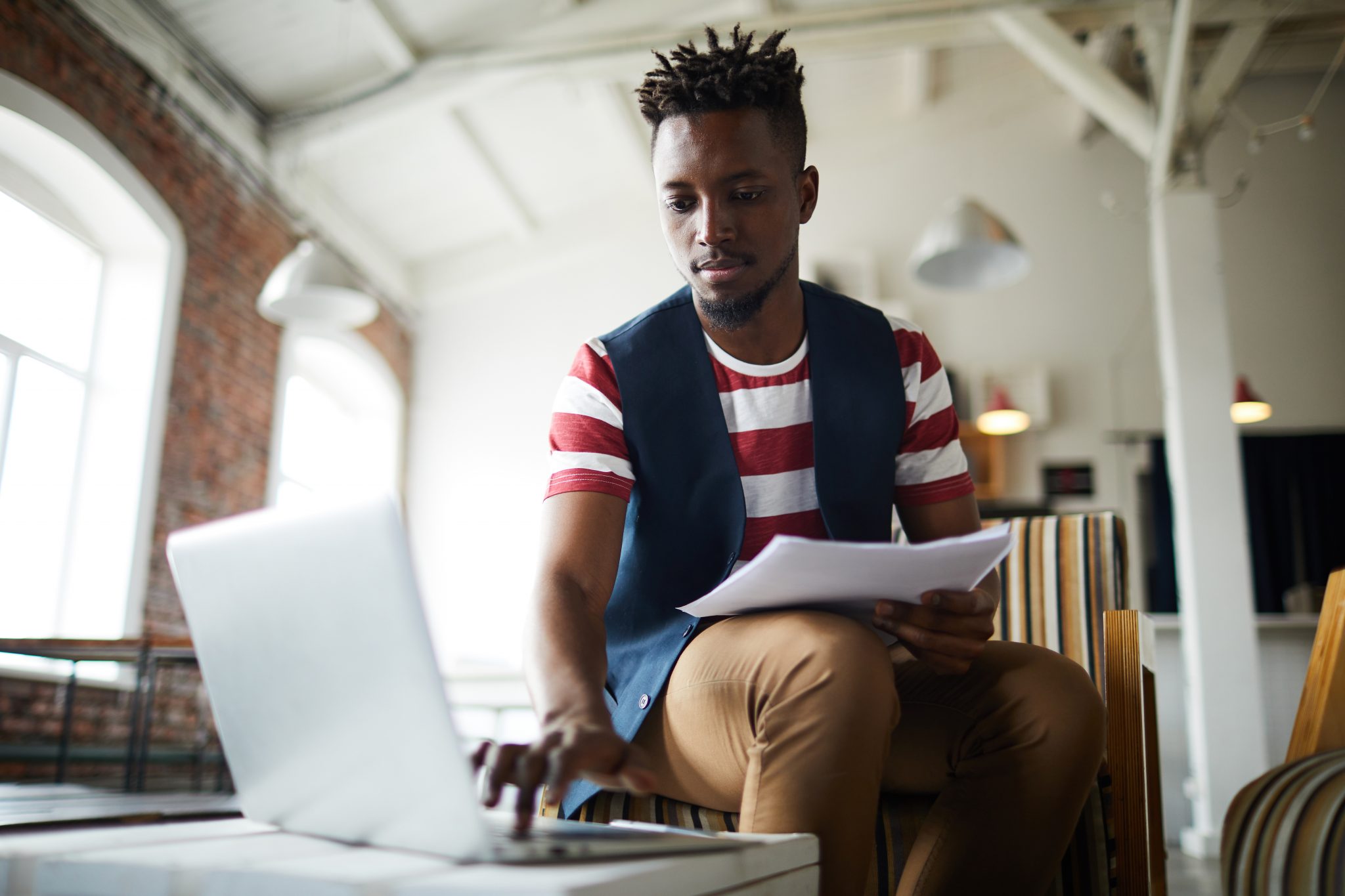 So how do you juggle managing the demands and requirements of a growing small business, continuing to innovate, and ensuring customers receive the same experience you have been providing them?  
Finding efficient and affordable small business tools that can streamline management and operations is a great start. While useful tools for small business owners may be different depending on the focus of your business and your clients, most small business owners can use some help and simple solutions in several essential areas, notably:
So how do you decide which small business tools would provide the greatest benefits for your business? Let's look at some of the market verticals that are home to large volumes of small businesses and entrepreneurs, and learn how high-quality small business tools can make a difference in improving business operations and, most importantly, the financial bottom line.
Small Business Tools for Internet Professionals: Developers, Web Designers, Copywriters, etc
As web development continues to explode worldwide, and more and more brick-and-mortar business operations are being moved to digital alternatives, there may be no area of small business growing more quickly than Internet services. 
However, freelancers and small business owners in this market often find themselves competing with well-resourced or corporate web development teams. This means staying organized and providing quality services for clients is essential for smaller firms and individuals to continue finding and landing contracts.
So how can incorporating online small business tools help your Internet business compete with the big fish of web development?
Invoice Creation –

Custom invoices allow you to create professional, detailed bills for clients to get payments processed quickly and allow business to continue without pause. There are

quite a few free invoice generators

available, but you're probably better off investing in online invoices that give you worthwhile features like custom payment schedules, recurring billing, auto-pay, and automatic payment reminders.

Payment Tracking – For business owners managing their business on their own (or with a small team), invoices are just part of it. Ensuring that you're tracking your payments efficiently — aka not manually —means ensuring necessary cashflow. Tracking paid, upcoming, and overdue payments for every client is headache that can be fixed with investing in helpful online solutions. Some popular options are QuickBooks, FreshBooks, or HoneyBook if you want your payments and communication all in one place. 
Scheduling Software is essential for coordinating meetings, kick off calls, and check-ins with clients or business partners. Scheduling solutions like Acuity, Calendly, and HoneyBook's online meeting scheduler all let you set your availability for specific types of meetings or sessions, and other folks book a time to connect. 
Automation –

In any small business, automating repetitive or redundant tasks is part of how you'll be able to grow your business. Consider investing in a tool that can help you automate your busywork, so you can focus on the important stuff. 
Small Business Tools for Creative Professionals: Artists, Graphic Designers, Decorators, Photographers, etc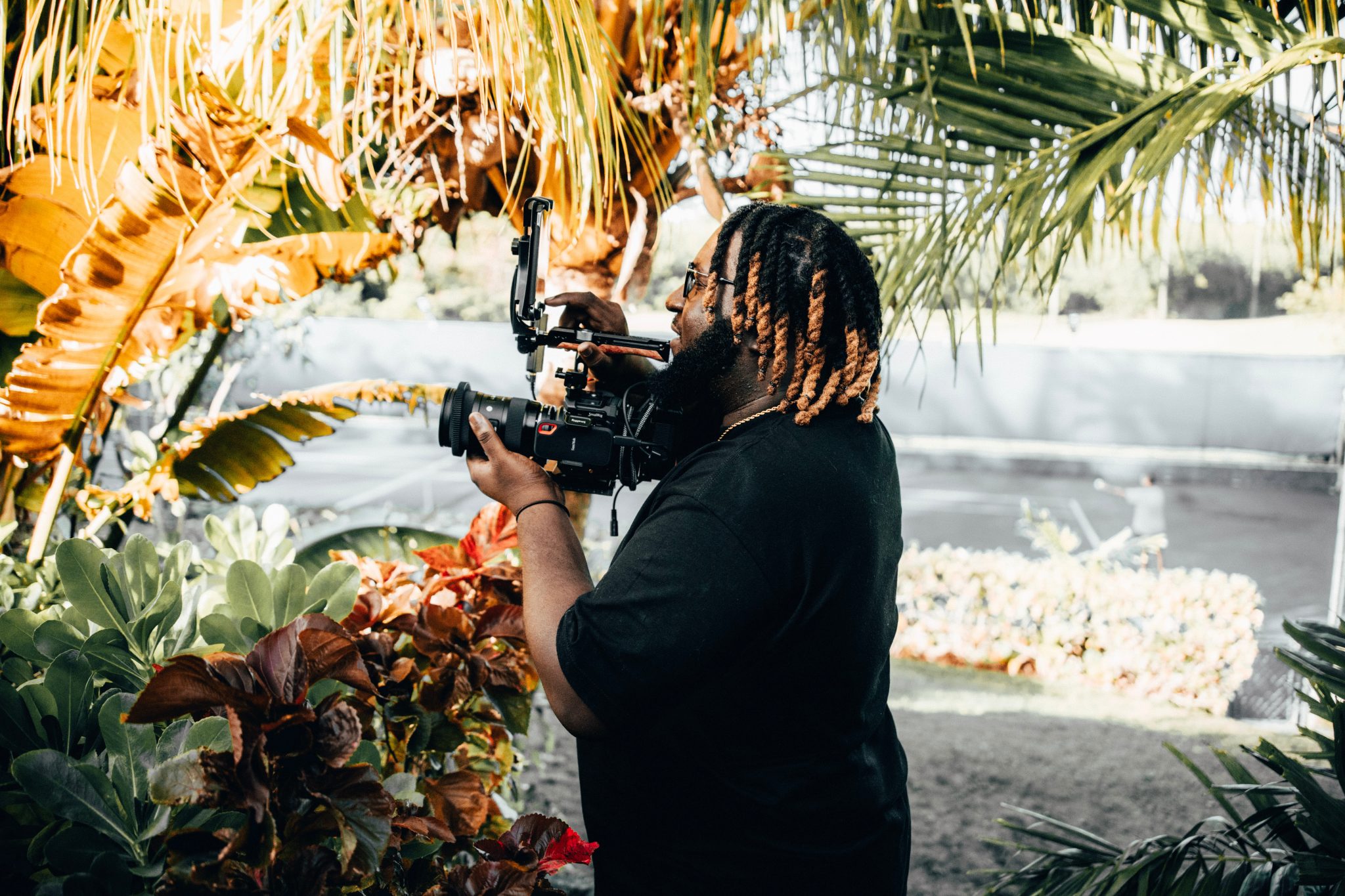 One of the main attractions of being a creative professional is the chance to set your own hours and make your own decisions, all while doing a job you truly love. Whether you are a photographer catching memorable moments, a designer helping shape the inside of a home, or an artist looking to bring your work to a wider audience, creative professionals thrive off freedom from the typical business life. 
However, small business owners working in this space often find the flexibility and ability to create what you love can be overshadowed by the tedious needs of maintaining the books and handling business logistics. This is where professional small business tools can help —by opting for a suite of smart tools for small businesses, you can focus on the part of the work you love while letting the platform take care of the details. For example:
For creatives selling goods/products: 
Product Sales Platforms – Keep track of the sales of pieces of your work and manage inventory with ease. Now, with platforms like Shopify, you can have an almost out-of-the-box way to sell products and manage inventory like the big guys. Additionally, there are some

art-specific solutions

available if you'd like to go the marketplace route, rather than hosting your own store. 

If you're doing more custom work or commissions, you may want to invest in an invoicing and payments system (see below). 
For creatives selling services: 
Lead tracking – Undoubtedly, you're getting interest in your work from all different directions — instagram, facebook, your website, word of mouth, you name it. It's amazing, but if you don't have a place to funnel leads and follow up with them, they might as well not exist. Most CRM platforms have lead tracking features that can help you identify and reply to a potential client. If you're not sure where to start, check out the Best CRMs for Small Businesses or, if you're working alone, the Best CRMs for One-Person Businesses. 
Pitching and Proposals: Selling services often means selling your self. You'll likely need a sleek, convenient, and online method to showcase your work and book clients. Check out Proposify for proposals or HoneyBook if you also need online contracts and payments. 
Invoicing, Payment Processing, and Bookkeeping:

Make it easy on your accountant or financial service provider by collecting all of your sales,

invoices

, and expenses in a single easy-to-navigate system. Plus, in the age of social distancing, accepting credit card or ACH payments online is the safest, easiest, fastest way to ensure payments reach your bank account. Check out services like HoneyBook, QuickBooks, or Wave. 
Want to keep your tools all in one place? For service-based creatives, HoneyBook combines all of the above tools in one platform built for creatives.
Small Business Tools for Business Service Providers: Business Coaches, Virtual Assistants, Digital Marketers, Social Media Professionals, etc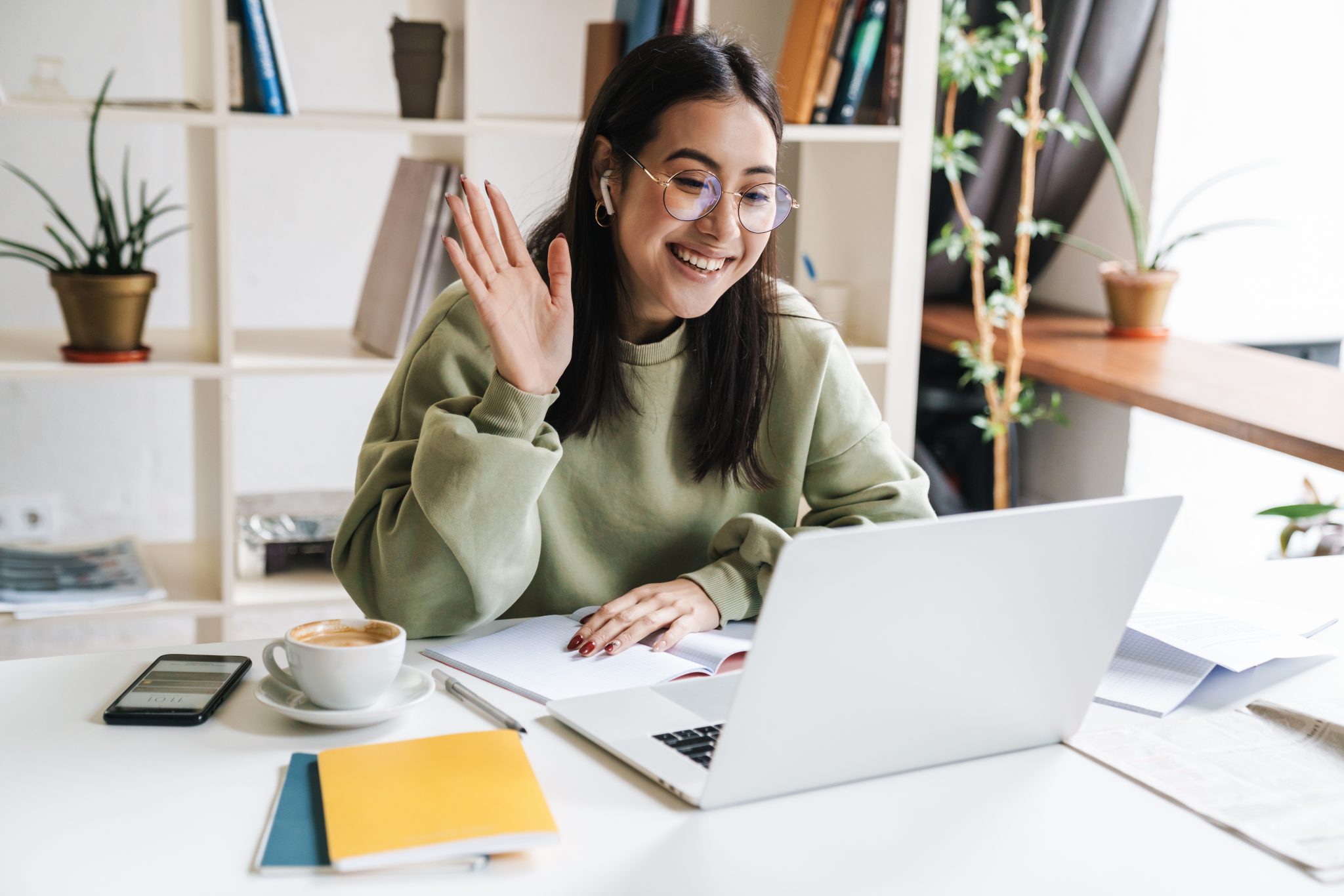 Even in the world of big corporations, there's still a hidden ecosystem of small business professionals who provide the essential services needed to support the operations of these large organizations. From virtual assistants to digital marketers, business coaches to graphic designers, many individuals have found success and increasing demand for niche services that corporations prefer to outsource and hire on a per-contract basis.
As can be expected in working with corporations though, successful business service providers need to be organized and professional to match the expectations of work in the traditional corporate environment. The best way to help ensure this happens for your business is to use smart small business tools that can help you:
Proposal Generator –

Deliver

professional proposals

that make clients want to work with you. 

Professional Contracts and e-Signatures –

Create legitimate

online contracts

and collect valid signatures from stakeholders to ensure legal compliance. Plus, track versions and edits online. 

Calendar/Scheduling Platform –

If you require a screening call, consultation, or even just want to schedule meetings, an online meeting scheduler is going to make that a lot easier. 
Invoicing and Payment Processing: Everyone has to get paid. Investing in an online system is more necessary than ever, and quite frankly, it's easier on you and your client. If you only need to accept payments, something like PayPal might work, but if you want to create a more professional client experience, you may want a billing system specifically for managing client relationships. 
Client Communication –

Send reminders and notifications to help nudge clients for payment or follow-ups, an essential tool when working with a large business or corporate team. Tools like HoneyBook, a CRM for small businesses, are great for ongoing communication alongside your contracts, invoices, and onboarding, and tools like

Slack

and

Basecamp

may be helpful for long term projects with more corporate clients. 
Looking for one, organized place for your small business tools? HoneyBook and its suite of features tailored to business services professionals offers a simple, all-in-one alternative to working across different platforms.
Small Business Tools for Event Industry Professionals: Caterers, Event Planners, Florists, DJs, etc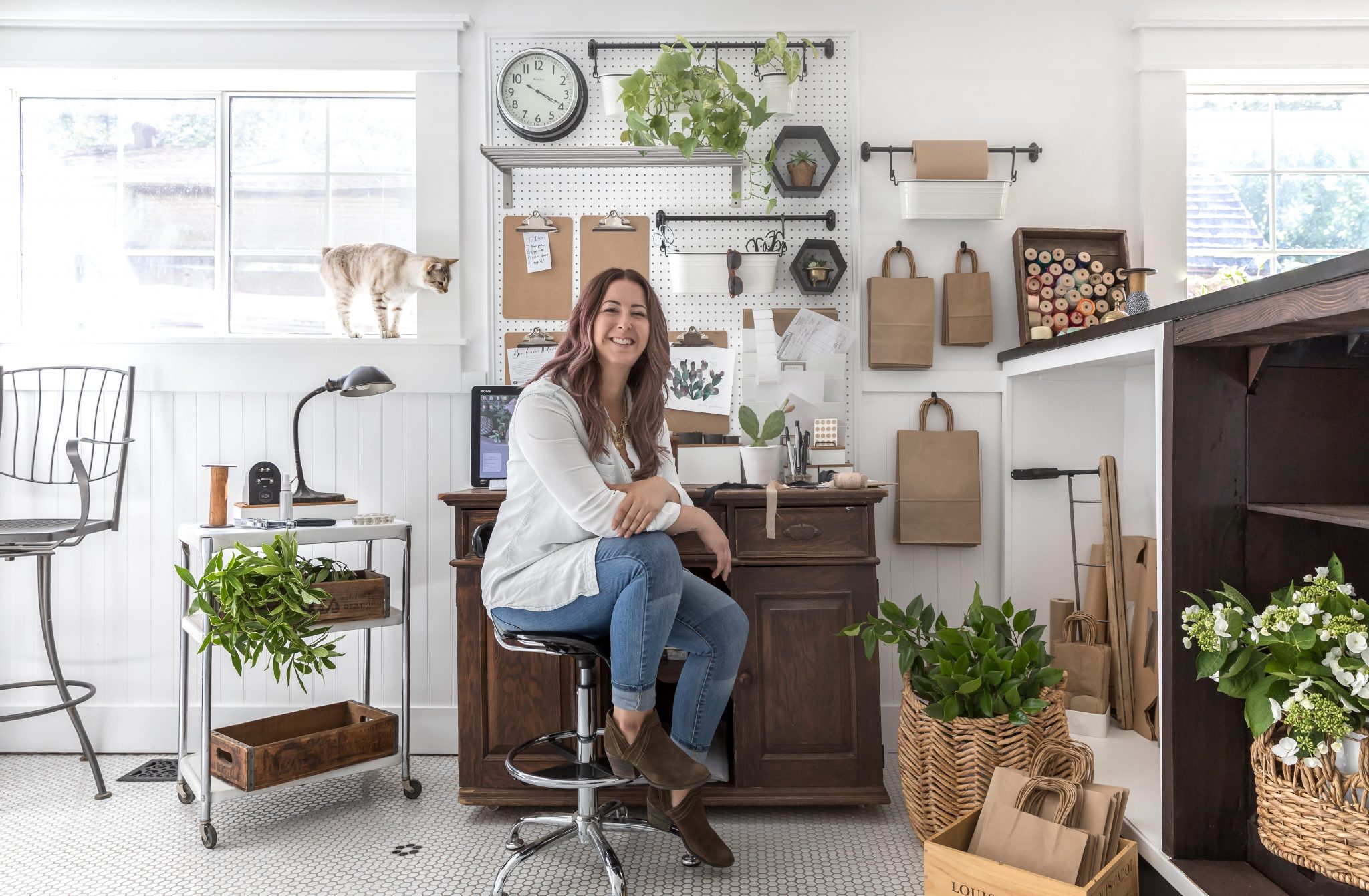 No one may understand the importance of staying organized more than event industry professionals. When your business is based entirely on helping events happen as planned and scheduled, lacking organizational skills can mean a quick end to your time in the market.
But event professionals also know that when busy seasons for weddings, corporate events, or holiday parties come around, staying on top of your various clients and the stages of their upcoming events can be a headache even for the most organized event prof. That's where finding the best small business tools can help:
Payment processing software –

coordinate payments with clients on all types of events, as well as logging deposits or cancellation fees to ensure all revenue is accounted for. While popular solutions like

PayPal

and

Venmo

can exist, you may want to find a more

small business-specific alternative

.

Event management platform

– for industry professionals who actually create and host events (or venue managers), an

event management platform

can allow you to plan, invite, communicate with, and follow up with guests and vendors alike.

Communications and planning tools –

useful for working with both event attendees and vendors, communications platforms like

Asana

incorporate notifications and reminders, to make it easier for you to focus on what event is coming next

Contract management –

for an industry that is driven entirely by contracts dictating payment schedule, services provided, and other key terms, an intuitive online contract management app is essential to protect your business and your customers.
The all-in-one solution for event professionals:

Tens of thousands of event professionals (from event planners and venues to florists and caterers) use

HoneyBook

to manage clients and run their business more efficiently from one simple platform. 
Small Business Tools for Entrepreneurs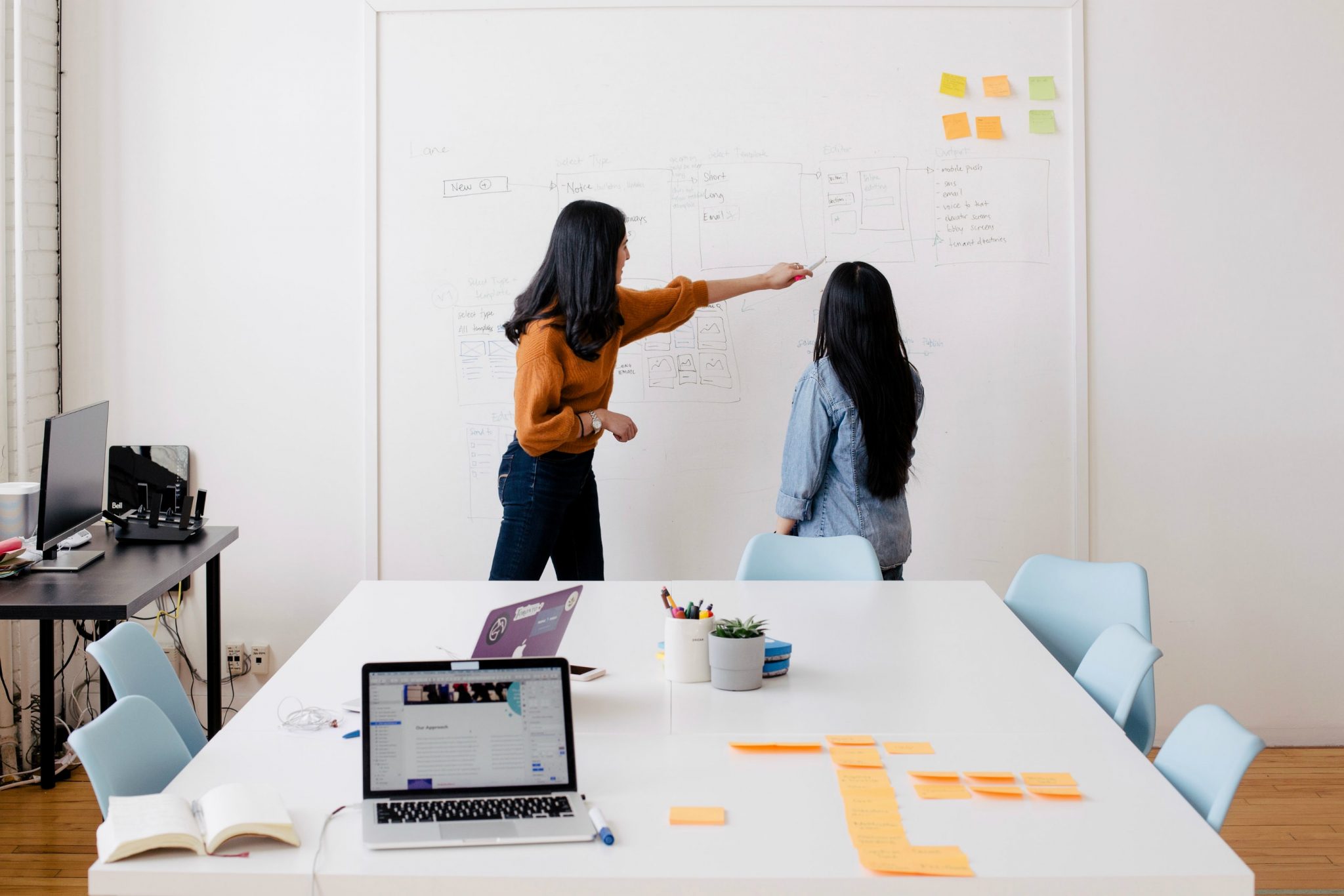 Many small business owners are simply entrepreneurs – individuals who dreamt up a product or service that they can provide and want to deliver to the masses. Experienced entrepreneurs know that generating an idea and establishing a business around it are just the first steps toward success. Managing increasing demand and popularity is how you can truly scale up your business for greater success.
So what are the essential tools for small business that can help entrepreneurs achieve this growth? Ideally, you will want small business tools that:
Customer Relationship Management –

These tools are ideal to help you generate leads and track potential client or purchaser engagement. This is especially true for scheduling pitches or demonstrations of your product or service. Perhaps the most popular solution for this growing need is

Salesforce

(recommended for teams of 10 or more).

For smaller CRMs, check out the Best CRMs for Small Businesses. 
Accounting Tools –

Proving the potential value of your business is essential for attracting investors or partners to your idea. To do this, using invoice and payment tracking to keep a single, clear record of revenue and expenses will make demonstrating this for others easier.

Invoice and Billing –

Depending on your business model, you'll need software to help collect payments and track billing. Because every business model is a little different, you  might want to compare the best small business billing software on the market today to find the right one for you.  
Keep All Your Small Business Tools Under One Roof with HoneyBook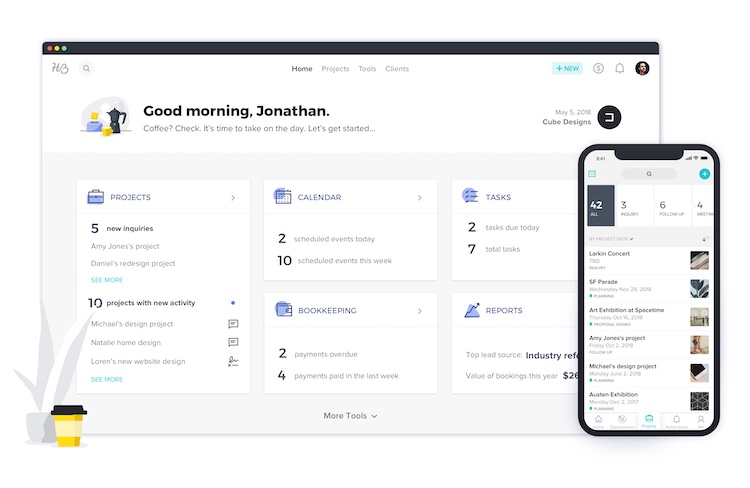 For any of these industry professionals looking for a comprehensive, dynamic set of small business tools, HoneyBook is a perfect option for you. With an all-in-one platform that offers everything from online payment processing to contracts, scheduling to online invoices, and other key small business needs, HoneyBook can be a simple and elegant solution to helping your small business grow. 
Learn more about the full suite of HoneyBook features and try it risk-free for 7 days. 
Still weighing your options?
Here are some additional resources to help that may help: