Having a seamless client onboarding process doesn't have to be an art. With HoneyBook, it's an automated science. Find out how.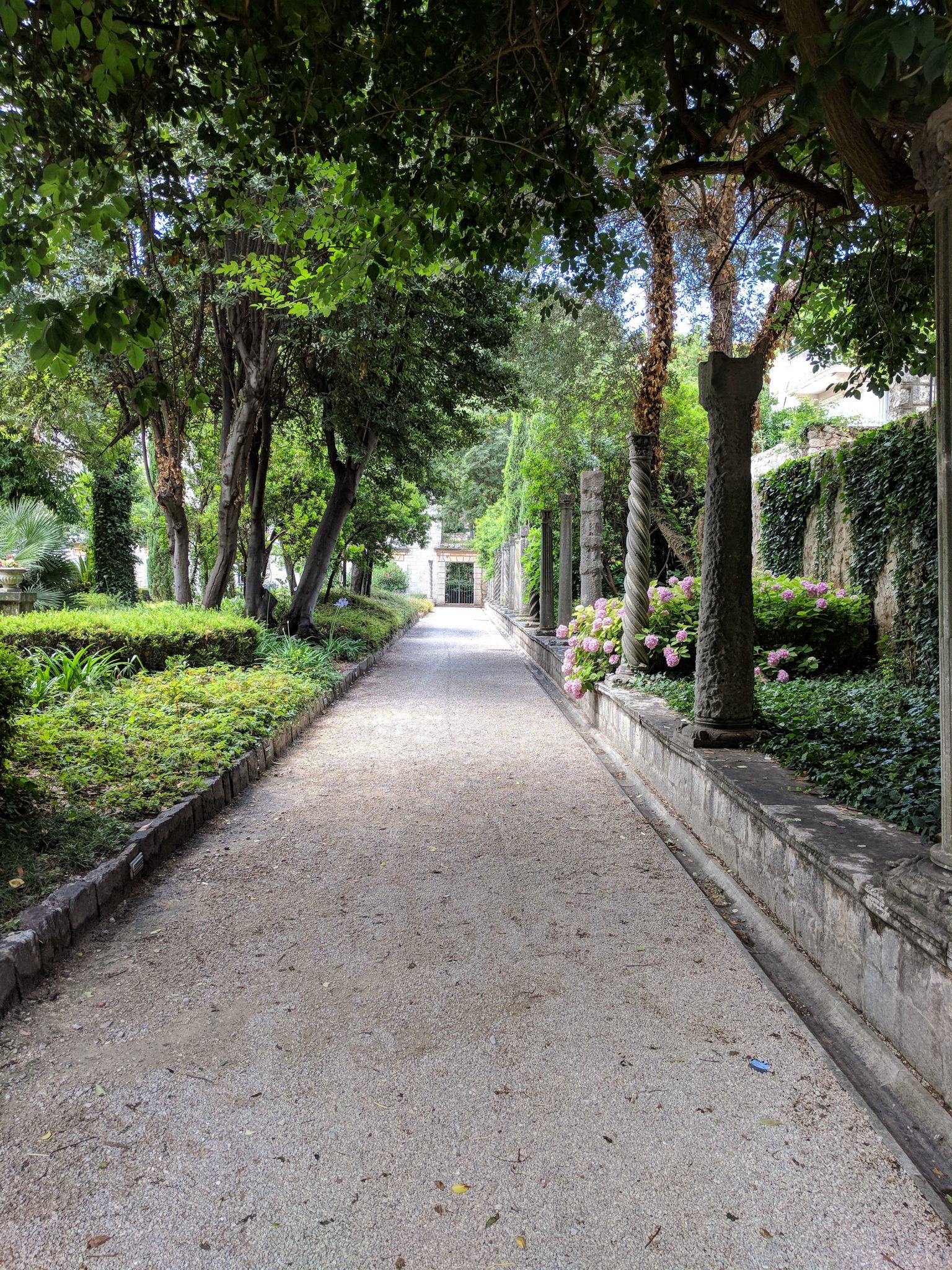 "I know I need to be sending contracts and invoices, but I just hate that stuff. It's so confusing and takes up so much time. Time where I need to be editing photos and sending client galleries, you know? I just put that stuff off until I absolutely need to."
Sound familiar?
There are countless entrepreneurs with these same thoughts and feelings when it comes to the nitty gritty side of running a business. After all, you probably started a business because of your creative side, not because you studied for your MBA and then had an idea you wanted to pursue and make an income from (although if you studied for your MBA, that's pretty awesome, too!).
The problem is, with this kind of perspective, you're leaving money on the table.
A lot of it. 
What if I told you that you could have both? That there was a system that would automatically send online invoices, contracts, and calendar reminders to your clients for you – while you sleep, or take care of your kids, or are in the middle of a photoshoot?
Sound too good to be true?
What It Means to "Seamlessly Onboard" Clients
HoneyBook was designed for entrepreneurs who are constantly on the go, who want to focus on the creative side of their business. It's a software that thrives off of automation. And they already have so much built in it for you. For example, if you don't already have your own contracts, HoneyBook has online contract templates built into their system that you can use.
One of my favorite parts of HoneyBook is their automations. And for me, it starts with embedding their contact form into my website, which then funnels new leads into my HoneyBook inbox (yes, it connects to your email!). From there, I can initiate a specific automation for my client onboarding; giving me more time to enjoy other areas of my life and business. First, let me walk you through building a contact form.
[CTA_A title="Want to simplify your process & scale your business? "] With HoneyBook, you can keep everything in one place with one online tool that simplifies managing documents, payments and client communication. START FREE TRIAL [/CTA_A]
How to Build a Contact Form Through HoneyBook for Your Website
This truly is one of the most life-changing things I've ever experienced. To access the contact form builder, you'll want to hover over "Tools" and then click "Contact Form." From there, you can add question boxes, drop downs, multiple choice questions, and more.
You can also customize your brand colors, font, and assign a project type (to access this one, click "Settings" on the left sidebar and then you'll see it at the bottom). This last part is what will initiate an automation for you. For example, if you assign your contact form as "Portrait," then HoneyBook will automatically initiate your Portrait automation for each inquiry that comes through the form. The key to making this work is defining which contact form you want to link with which automation (see below).

Now that you have your contact form set up, you can embed it into your website by clicking "Publish," copying the code that pops up, and embedding it in your website.
The next step is establishing your automation.
How to Establish Your Automation on HoneyBook
To access your automations, hover over "Tools" and then click "Automations." You'll see a few sample sets that HoneyBook has created for you already. You can either use them as is, tweak them, or create your own.
There are a variety of ways you can set up an automation. My suggestion is to keep it simple – no need to overcomplicate things. Start by sitting down and writing down each step of your current onboarding process:
Do you send pricing guides?

When are you sending contracts?

When do clients pay their invoice?

Do you send a welcome guide?

Are you sending questionnaires?

Follow up emails?

Etc

.
You can also include "tasks" in the mix; for example, if you send client gifts then include that step as you're writing things down.
 Once you have your written list, you can begin creating your automation for your client onboarding process.
Here's an example of my Coaching automation: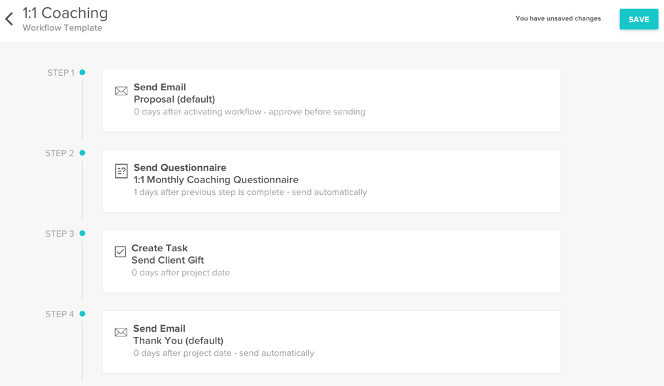 Notice how you can delegate each step to either "send automatically" or "approve before sending." This feature comes in handy if there are certain steps you want to customize per client! For instance, if you want to have a standard "welcome email" template, but you also want to add in personal touches, then you can choose "approve before sending." The main points are already drafted up for you, and you can simply add in 1-2 lines bonding over your mutual love for Starbucks.
Once you've saved your automation, and you've already connected it to your contact form, then you're good to go!
If you'd like to manually approve your automation to begin for each client, then you can do so by heading to their Client Portal and clicking on "Automations" at the bottom of the sidebar. This will prompt you to select which automation you want to begin!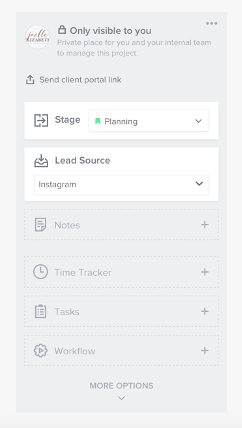 Now you have all the steps needed in order to seamlessly onboard new clients, take care of your current ones, and no longer leave money on the table.
Start setting up your own automations for client onboarding and more by starting your free HoneyBook trial. Happy automating!
---
Ready to automate your business and get quicker wins? Get our Systems, Automations, & Workflows Ultimate Guide.
Plus, 5 more posts you might like:


This post was updated in August 2021 when the HoneyBook Workflow tool was renamed to Automations. The HoneyBook Automations tool maintains the same functionality with the ability to automate communications, tasks and more. For more information about the Automations update, check our August 2021 Release Notes.