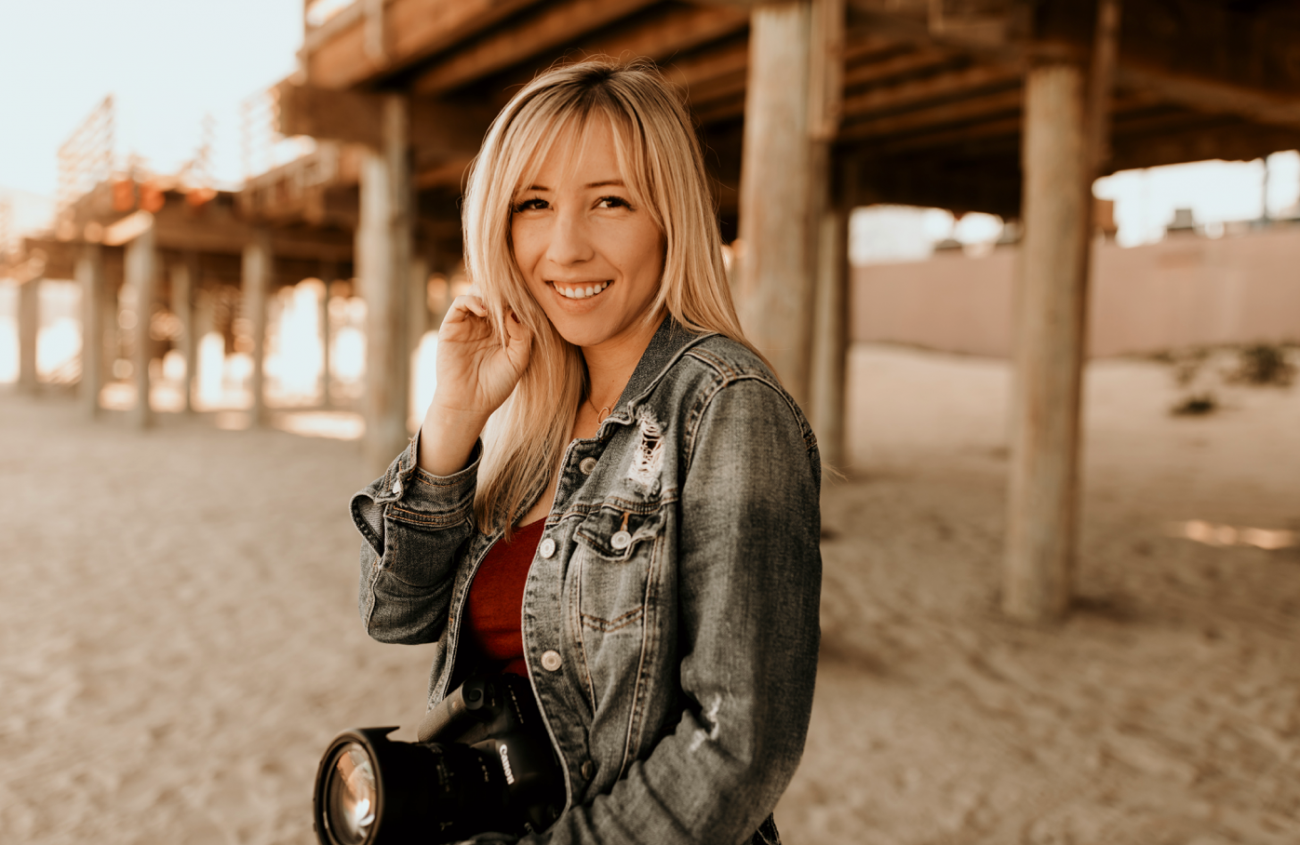 It's no secret that HoneyBook has changed my workflow for the better and given me my social life back. With its easy to use interface and super amazing tools, I spend less time organizing and more time working on other important aspects of my business, Maya Lora Photo.
I could spend a lot of time talking about HoneyBook's tools but the one that I love the most is their contact form.
I was so amazed by their contact form because you can totally customize it. Plus, when couples inquire through my contact form, it goes right into my HoneyBook account. So easy!
Here are my top three tips on how to use the HoneyBook contact form to the fullest and how to make sure your potential clients fill it out. 
1. Keep it Simple
My number one tip for creating an effective contact form for photographers is to keep it simple. But also informative enough for you on the receiving end.
The first bit of information that you should have on your contact form is separate boxes for the bride and groom's names. If you want to appeal to a broader community of clients you can also use "Partner 1" and "Partner 2" instead of bride and groom.
By adding separate boxes for each persons' name, you will ensure that the project is titled correctly. After submitting their names, I suggest adding custom form fields to capture couples' email addresses and phone numbers. By doing this, you create multiple ways that you can get in contact with your clients when needed.
2. Include a Tentative Date Field
Tip two when creating a contact form for your photography business is to have a tentative date box.
I say tentative because not every potential client will have a set date before getting in contact with you. But you still want to hear from and prepare for those clients, even if they're not 100% sure when the wedding will take place yet.
In my experience, couples are more likely to complete your contact form if you ask for a tentative date rather than a set date. If couples feel pressured to enter a confirmed date, then they may decide to take time to think about it and never end up finishing your contact form.
One of my favorite HoneyBook contact form features is that these dates are automatically added to your HoneyBook calendar so you can easily keep track of booked dates and never have to worry about double-booking yourself. This feature works just as well with tentative dates too! Once the final date is confirmed, you can simply go in and change the project date to reflect the updated information.
3. Ask Where the Wedding Will Take Place
Include a form field asking potential clients "where will it take place?" rather than asking for a specific venue.
For example, if someone is having their wedding outside or somewhere unconventional, they may feel limited by the venue question. By structuring the question to ask where the wedding will take place, you open up the possibilities for potential clients and demonstrate that your services are flexible.
Additionally, even if a client is planning on booking a venue, they may not have that location picked out yet. Simply asking where is a more flexible way to get the information you need from clients.
4. Create a Connection
Next comes the connection part of the contact form. Building connections is HUGE in my business and I want couples to know that right from the start.
At the bottom of my contact form, I have a box for connection questions so that I can get to know my potential client right from the first inquiry. I try to get a sense of who they are, what their personalities are like, what vibe they want their wedding or photoshoot to have and why they're interested in my work.
I then use this information to send a more personalized email back to them so they know there's a person at the other end. I find that being personal, rather than overly business-like is the first step to forming a strong connection with your clients. When you use a client workflow automation software, you're able to send these emails automatically while still keeping it personal. 
These are my top tips for creating an informative and effective contact form for your photography business! Creating something that's easy for potential clients to use will help your business stand out, while still providing you with the information that you need to respond in a personal way.