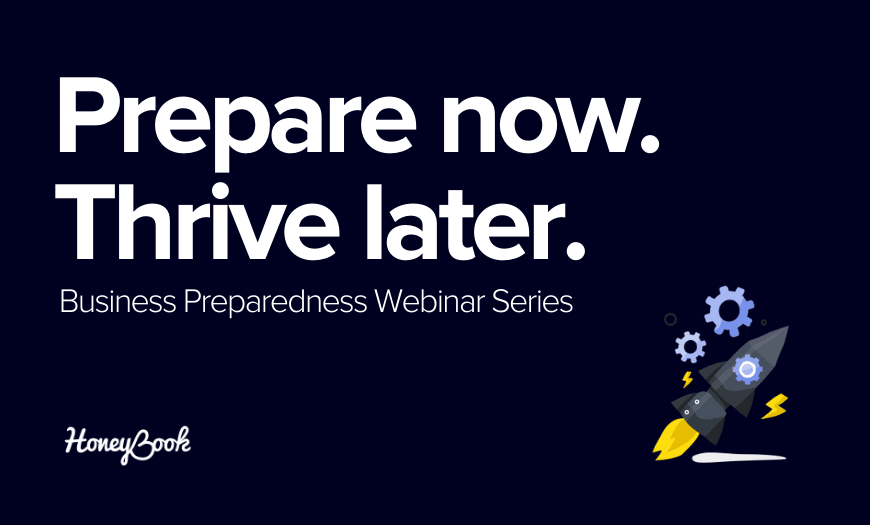 In our normal lives, it can be hard to find the time to dedicate to learning online tools and optimizing your business processes.
Though we look forward to the day we can return to normal, we can use this downtime as an opportunity to invest in our businesses.
To help guide you, HoneyBook has worked with six industry experts and educators to put together a business preparedness webinar series — Prepare Now. Thrive later.
Let's turn hunkered down into buckled up! Learn from the industry experts below on how you can take actionable steps to optimize your business so you're prepared for when things get back to normal.