Client onboarding is an essential process for starting your projects successfully. Learn everything you need to know about creating this essential process in your independent business.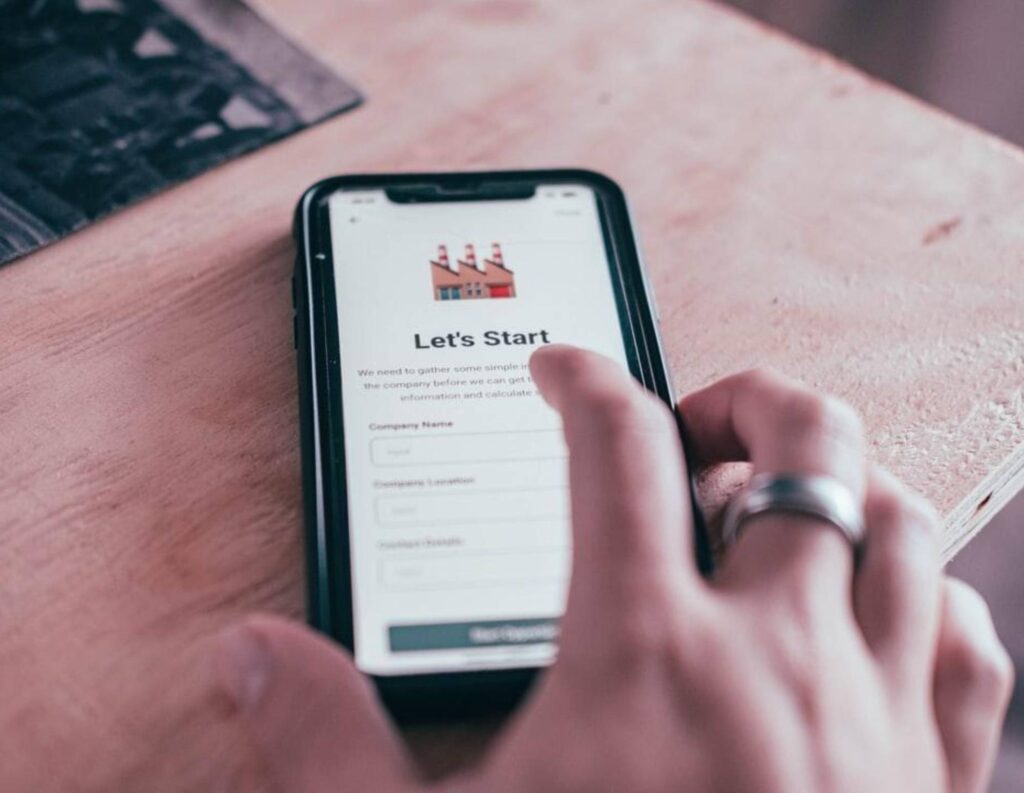 You've developed an impressive marketing initiative, and through your hard work nurturing your lead, you've landed your dream client. Congratulations are in order, but your journey is just beginning.
Next up: developing a stronger connection with your new client while also setting clear expectations for what comes next. A client onboarding will help you achieve both goals while also avoiding potentially harmful miscommunication.
Not sure how to proceed? You're certainly not alone. Client onboarding is a source of frustration for many independent business owners.
We're here to help. Keep reading to learn what client onboarding is, why it's important, and which tactics should be built into this process.
Jump to: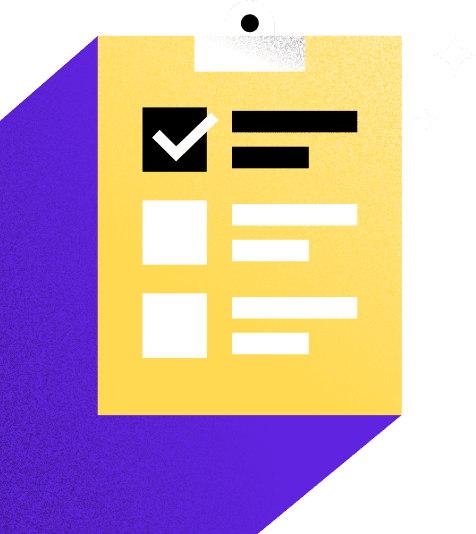 Get the client onboarding questionnaire.
What is client onboarding?
Onboarding can mean different things to different people. From the perspective of an independent business owner, however, this process provides the perfect opportunity to make new clients feel comfortable. Onboarded clients learn exactly what they can expect as they work with your business.
As a critical period of transition, onboarding helps both your business and your clients move past the booking phase—and toward the final portion of the sales funnel. This is when each client officially begins their project with you.
Why is strategic client onboarding so important?
You've done the hard work of creating a compelling experience that gets clients to book with you. How you proceed will help extend the experience into your project work and ensure that you're creating an excellent client relationship from the start.
This is where client onboarding shines. If properly implemented, this process should bring several benefits:
Client onboarding supports your brand. Through a carefully cultivated marketing and sales process, you've established a clear brand experience. Now, imagine how disoriented or disappointed your clients would feel if this were to suddenly give way to a completely different tone or aesthetic. Clients want to feel reassured that they've made the right decision. A strategic onboarding process supports and builds on outward-facing branding efforts to promote both confidence and ongoing enthusiasm.
Onboarding sets expectations for your clients. The cliche about the customer always being right doesn't fully apply to your relationships with new clients. Yes, you're willing to go above and beyond, but clients need to do their part as well. Make your expectations obvious from the get-go to avoid nasty surprises with payments, communication, and other common concerns.
Onboarding helps you understand your clients' preferences. Every client arrives with a unique set of goals and circumstances. While you may have gained a basic idea during your initial interactions, onboarding provides the perfect opportunity to deepen your understanding of what, exactly, makes each client tick.
Proper customer onboarding can provide much-needed peace of mind. No matter how enthusiastic your clients seem to be at the moment of booking, they're likely to let doubt—or, worse, apathy—creep in over time. Your onboarding process can remind them why they opted to work with your business in the first place.
Common onboarding steps and resources
The process for onboarding clients can look dramatically different from one business to the next. A lot depends on the types of services you offer and the scope of your relationships with clients.
The specific steps for your onboarding process don't matter as much as your willingness to create a strategic, streamlined workflow that you can customize according to individual clients' needs and preferences. In general, you can expect the onboarding process for a "typical" client to include at least a few of these essentials.
Scheduled emails
In most cases, the client onboarding process launches with a simple welcome email. This marks the beginning of the transition from lead to client.
At this point, your client may have just signed your contract and completed their first payment or deposit. Respond in kind with an automated email that thanks your new client for moving forward and provides a basic introduction to your brand and your team.
Emails remain vital long after you've established an official relationship with your new client. The types of emails—and how often you send them—will depend on the scope of your services, but scheduled messages for proposals, invoicing, and thank-yous are common. Additionally, your workflow should include email templates to accompany the remainder of the onboarding steps outlined below.
Client questionnaire
The more you know about each client and each proposed project, the more capable you are of providing tailored services. This getting-to-know-you process begins with a detailed onboarding questionnaire or survey.
By asking targeted questions, you can get a strong feel for the types of services your new clients want, as well as their expectations for your business relationship. Streamline this process by creating questionnaire templates, complete with welcome sections and targeted questions.
Use open-ended queries to reveal what motivates and excites your clients. Questionnaires should also touch on clients' previous experiences, which will indicate the level or structure of onboarding needed.
Don't forget about technical information. From logins and specs to email addresses for other stakeholders, you'll need to gather a variety of details to get your client relationship off to a strong start. You can gather all this information in one place using a client intake form.
Streamline this process by taking advantage of automation opportunities. HoneyBook automation sequences can save you valuable time while you gather the insight you need.
Welcome packet
While clients appreciate interacting directly with you or another team member, they also appreciate text-based resources. They can refer to these when they want immediate answers to their most pressing questions. Known as welcome packets, these guides are a critical component of every successful onboarding process.
Client welcome packets can take multiple forms, but they are typically categorized based on when they're provided (before or after booking) and whether they're primarily meant to entice future clients or inform current ones:
Initial client welcome packet: Following early inquiries, prospective clients who have not yet committed to your services may receive welcome packets that further explain these offerings. Sometimes referred to as a pricing guide, this fully branded resource should provide instant insight into your organization's background, culture, and mission. It should also provide transparent information about your packages and pricing, including testimonials, and frequently asked questions. From there, potential clients can determine whether they're willing to move forward. If they do, they'll be pleased with their decision.
Booked client welcome packet: Similar to the initial client packet but meant for those who have already committed to your services, this resource should establish expectations on both sides. It will detail everything your business will do to serve your new clients, as well as the next steps to be completed on the client's end. Don't forget to outline payment terms, project milestones (key dates), and guidance for future communication.
Kickoff call
Each client deserves the opportunity to ask questions, voice concerns, and establish a strong relationship with your business. Kickoff calls allow them to accomplish all this while also getting a better feel for how future interactions will unfold.
Ideally, this initial call will be scheduled soon after your business has secured a commitment from your client (via a signed contract). It can occur over the phone, although select clients may express a preference for videoconferencing. Be prepared to proceed with either approach.
No matter the preferred medium, a successful kickoff call will begin with friendly introductions to representatives or team members from your business. This will help your team and the new client build a rapport.
Don't forget to provide a brief overview of the remainder of the onboarding process. This should reference the next steps for both the client and your team.
Best practices for effective client onboarding
Now that you know what's required for a successful onboarding process, let's touch on a few best practices for improving client knowledge and enthusiasm. Remember, how you interact with clients is just as important as the information you pass on:
Stay organized with an onboarding workflow. The onboarding process should never feel haphazard. A carefully crafted onboarding workflow can function as your blueprint, ensuring that you and your new client remain on track throughout this transitory period.
Take advantage of automated solutions. From the initial inquiry to signing a contract and receiving a welcome packet, you can build automation into every part of your onboarding workflow. This will give you more time and the mental capacity to focus on your craft, the service the client booked you for in the first place.
Personalize the customer experience. While workflows and templates provide valuable guidance during kickoff calls or scheduled email blasts, clients want to feel like they matter. Once you have set up the basic structure for your process, it's time to show that you care. You can do this by customizing the onboarding process. Individualized greetings set the tone and can be followed by goal-setting sessions. Give clients the opportunity to define what success means to them—and show them how you can provide tailored solutions to achieve these objectives.
Continue to reinforce your brand. As we've mentioned previously, all onboarding efforts should feel consistent with the messaging that clients gleaned during your marketing campaign. From email reminders to kickoff calls, it's crucial to retain the tone and branding you established before your lead officially became a client.
Break down the details. Don't assume that clients know how your onboarding process works. They will need plenty of details—but these should be delivered at a pace they can handle. Succinct, straightforward guidance will help them move forward with confidence.
Highlight milestones. As your clients complete various onboarding steps, congratulate them on their progress. Remember that onboarding can feel overwhelming at times—but a little acknowledgment can make a world of difference.
Level up your client onboarding process
The importance of strategic client onboarding cannot be overstated. Still, this process doesn't need to feel intimidating. With HoneyBook, you can automate your client onboarding with a templated process. For each new client, simply update the specifics and turn on the automation to send your thank-you emails, contracts, invoices, welcome packet, and much more.
HoneyBook also lets you combine multiple steps in your process to save time for everyone involved. Imagine if you could send a contract and invoice at once and then, once the client has signed and paid, automatically send a welcome packet with an introduction video, project timeline, and link to your calendar. It's all possible with HoneyBook!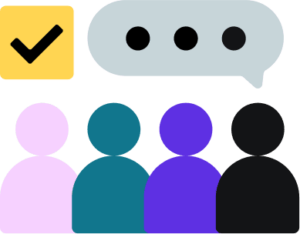 Simplify communication and maintain better relationships by centralizing all client interactions with HoneyBook.