How to simplify processes for your client onboarding team and provide a friction-free client onboarding experience that works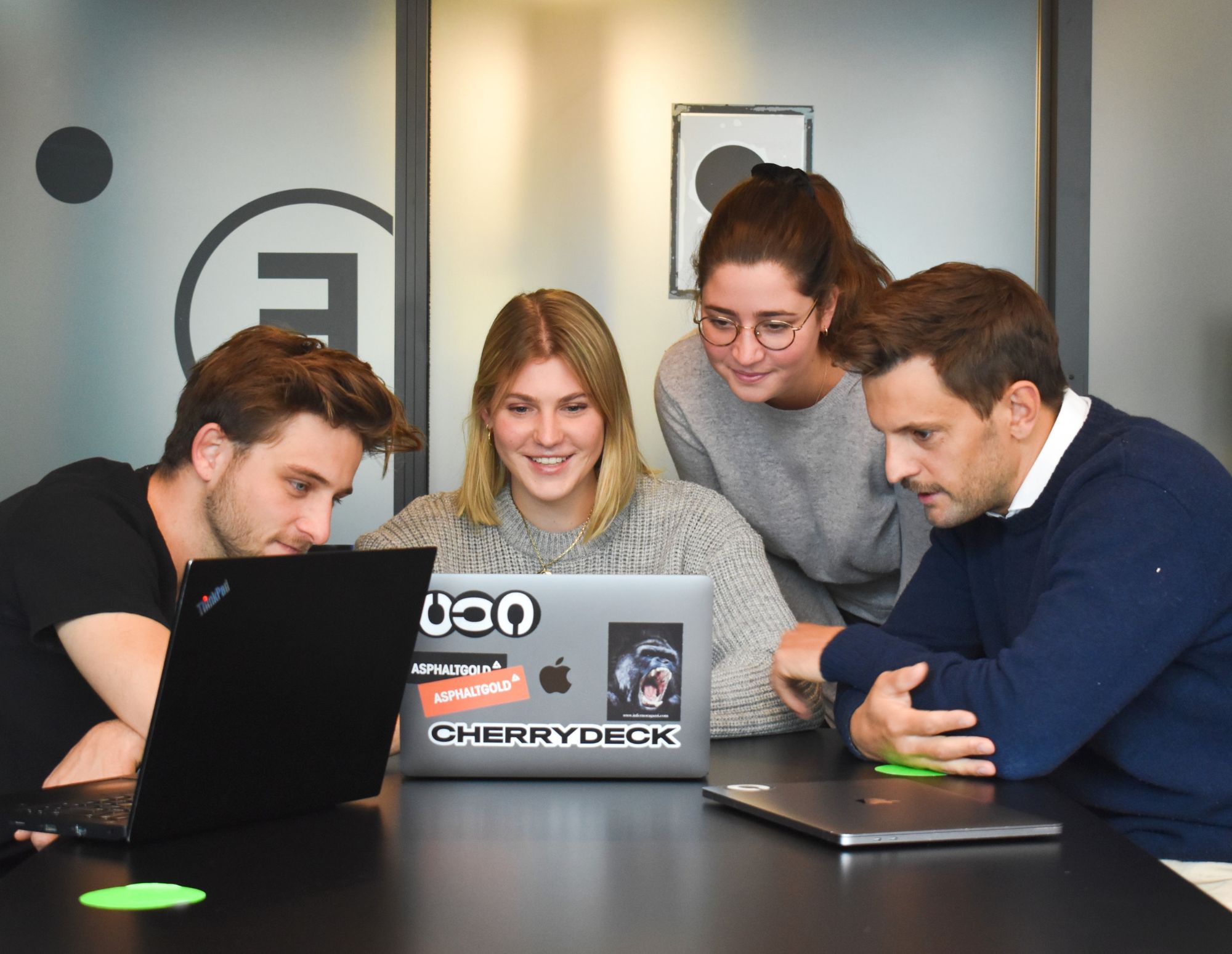 Client onboarding is crucial in establishing a successful relationship with any new client. It sets the foundation for smooth collaboration from the get-go, and if things go well at the start, chances are your relationship will flourish.
The bigger your company, the more complex client onboarding can be. If you have an onboarding team, don't fret; here, I walk you through how to create a client onboarding experience that works for your burgeoning independent business.
While client onboarding doesn't have to be complicated, it does have to be organized. This may take considerable time in preparation, but once you have an onboarding process established with your team, the hours you save in the long run will be immeasurable.
Table of Contents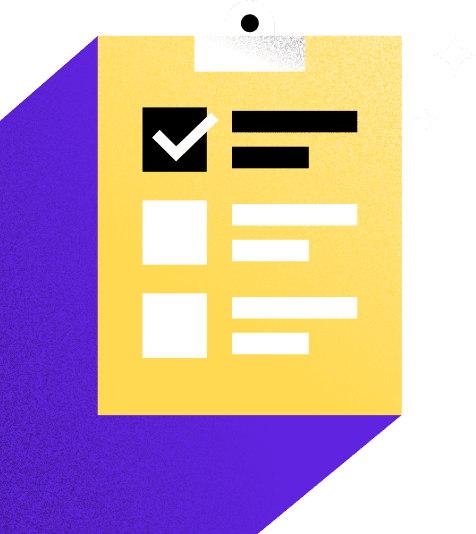 Get the client onboarding questionnaire.
Step 1: Establish your client onboarding team
No matter where you're at in the growth of your company, it's tempting to want to involve many team members (or everyone, if a small company) during the onboarding phase.
To keep the process accurate and efficient, you need to identify two to three team members to spearhead this process, with one team member being the primary driver. The others offer support, such as writing emails, populating client dashboards, etc. The remainder of the team can be brought in during the "getting to know our new client" process as necessary.
Team member #1: Serves as the face of the brand and the primary relationship-builder from the beginning. This is likely a leader in your company or team and is the personality that has spearheaded the new business phase. It may also be you. Once the deal is made, this person will facilitate essential business operations, such as contract development and invoicing.
Team member #2: Serves as lead client communicator, handling all the internal logistics and facilitating the back-and-forth between you (or the point person) and the client while setting up project management systems and flows behind the scenes.
Team member #3: Supports team members #1 and #2 with communications and organization on the back end. This person is delegated light administrative tasks to keep necessary things running smoothly.
Step 2: Create or identify the best templates and finalize onboarding materials
Before you kick off the onboarding process with your client, assess what materials and resources you will need, whether that means creating, downloading, or repurposing templates or populating welcome guides. Think about each step of the process and build a template list for the needs of your client.
Nearly every to-do during your client onboarding process requires email communication, documents, a handbook, and a questionnaire. Our recommendation is to develop templates for every line of communication before engaging with the client. This can be a heavy lift process, but you don't have to do it alone. HoneyBook, a clientflow management platform, combines your early client onboarding stages. This means you have proposal templates, invoices, contracts, questionnaires, and more all at your team's fingertips.
Step 3: Develop your initial onboarding checklist
Once you've signed a contract or settled on the scope of work (SOW), creating your master initial onboarding checklist for your team to handle looks like this.
Send a welcome email: Draft a welcome email as the official kick-off of the partnership. This should outline the essential information for the onboarding process. We use our welcome email to schedule the kick-off meeting, present our shared workspace, invite them to complete their questionnaires and provide access to our shared folder(s). These components are discussed in detail below.
Send the first invoice: Initiate the financial aspect by promptly sending the client their first invoice.
Create a client-ready getting started checklist: Send clients to your "getting started" checklist housed within your shared workspace to ensure they tackle their to-dos before the kick-off meeting. This list is a reminder to schedule their kick-off meeting time, read our welcome guide, complete the onboarding questionnaire, dump relevant files into our shared drive, and provide logins if we manage or require access to any of their accounts.
Invite them to a shared workspace: Pick a single tool, like HoneyBook, to store important documentation like contracts where your client onboarding team and client can access them as needed. We also use this as a place to house our capabilities deck (in case they're searching for more or want to pass on a referral), details about our daily tools and platforms, and helpful resources. This is a passive system that only occasionally requires updates.
Schedule kick-off meeting: In the welcome email, arrange a kick-off meeting to introduce the client to the team officially, discuss project details and next steps, and align expectations.
Send a client questionnaire: Use a questionnaire to gather all the necessary information to get the partnership (and work) rolling. Think about business details such as their elevator pitch, background story, preferred methods of communication, etc., but also personal information, like key dates, including birthdays, anniversaries, etc. If you recognize these dates in the future, it helps establish a deeper connection. The questionnaire should be completed before the kick-off meeting so everyone can review it and come prepared with questions or comments.
Send an internal kick-off email to your team: Notify the internal client onboarding team members about the new client and provide relevant information to bring them up to speed before the kick-off meeting. Consider linking to the agreed upon scope of work, completed questionnaire, the client's website or socials, etc.
Create a kick-off agenda deck: Create a kick-off meeting template that outlines team member details, the scope of work, project details, expectations, next steps, and deadlines.
Host kick-off meeting: Conduct the kick-off meeting, referring to the agenda deck, and ensure all participants are familiar with the onboarding questionnaire. Use this as a space for both parties to connect and get to know each other.
BONUS: Send a welcome package: Prepare a welcome package with personalized messages, such as handwritten notes on branded notecards, to express gratitude for the new partnership. Supplement your note with practical, small gifts that will aid in their productivity or appeal to their interests.
Step 4: Supplement with processes or tools
Once you've taken care of the formal part of onboarding, now it's time to supplement with processes and tools to establish clear lines of communication and project expectations. Proper communication is key to any good relationship, so creating systems that allow this will benefit both parties.
Create a project management board: If you aren't already using a project management tool, I highly, highly recommend it. This tool is magic when it comes to keeping your team and your client on track and on deadline. Your business model may benefit from having the client be part of your project management system, or it may not, but either way, this is an essential part of operating smoothly as an internal team. A project management board is not just for action items and deliverables–it can be a place to house key dates, client notes, internal team communications, and more. Overall, it fosters transparency and collaboration.
Create shared albums or folders: Create shared albums (on an iPhone) or folders (like Google Drive) for easy collaboration and file sharing. This refines email communications and is a great way to be one step ahead when saving and organizing files.
Take care of additional systems: Depending on your business functions, you may have different resources and tools to conduct your business. So consider what platforms need attention and ones you must add your client to or acquire their logins to move forward: social media profiles, websites, Canva, etc.
Step 5: Wrap up with internal assignments
Now that you've taken the steps to onboard your client properly, it's time to get to work! The account lead should follow the internal assignments checklist, assigning tasks to the appropriate team members based on the SOW, and conduct an internal debrief meeting, if necessary, to discuss nuances, needs, assignments, and timelines. After the internal debrief meeting, commence work on the identified services according to the SOW, and make sure the client knows exactly what's next and when to expect it.
Start strong!
Client onboarding is a critical phase in establishing the foundation for a successful and long-lasting business relationship. Following the outlined steps and checklists during the onboarding phase, businesses can streamline the onboarding process, foster effective communication, and align client expectations. Ultimately, a well-executed onboarding process sets the stage for a fruitful collaboration and paves the way for mutual success.
Give your client onboarding team everything they need
If you're currently managing your onboarding process via PDFs and email, it's time to level up. You can use tools like HoneyBook to manage all of your communication in one place.
With a good system in place for your team, everything gets a little easier for your team and a better experience for your clients. You can brand your files, automate, and improve your documents so they're fully digital and interactive.