Looking to make your business more efficient, but not sure where to start? Use these four workflow examples and incorporate them into your own processes!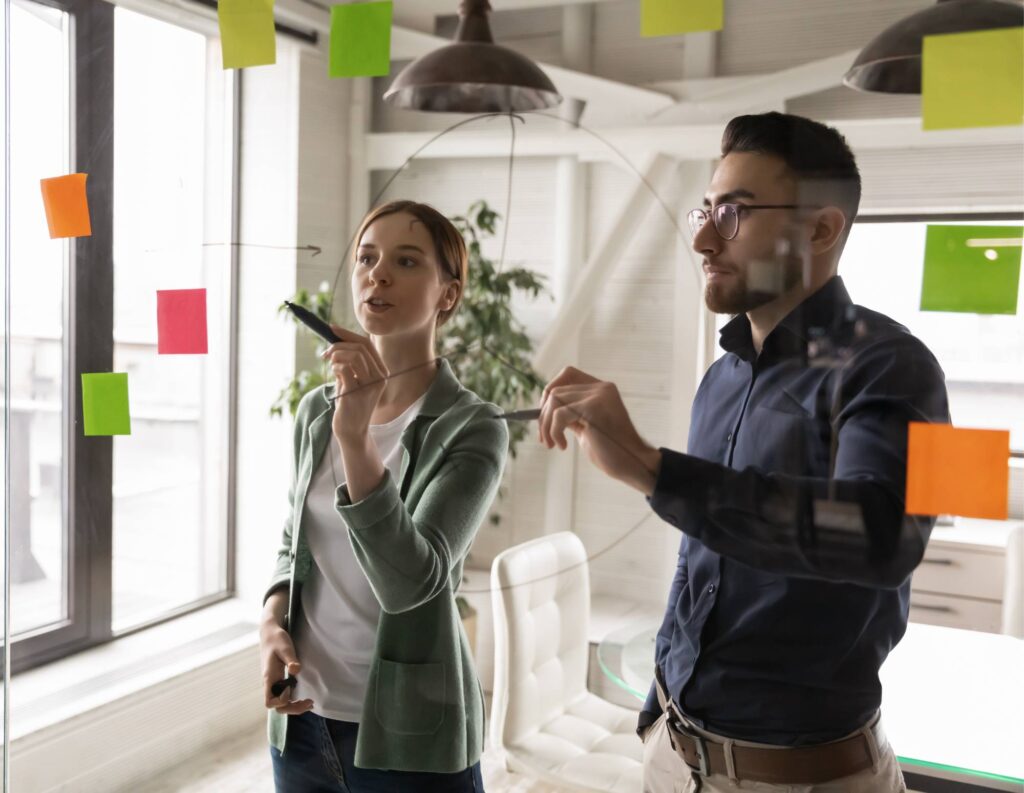 When it comes to business goals, the "what" can be fairly straightforward: more clients, revenue, leads, etc. But it's arguably more important to define the "how."
For example, if you need to gain more customers from existing leads, you need to focus on lead nurturing and client retention. If you need to welcome a new client, you need to focus on client onboarding.
The series of steps involved with these processes is called your workflow.
So what is a workflow, exactly? As the name suggests, it's how work flows from one stage of the business process to the next. Within your clientflow, you'll have individual workflows that help you accomplish everything from the initial inquiry all the way to project closure and beyond.
When you create a workflow and document it properly, it helps you ensure better process management. You can make sure your business offers a standardized client experience while also ensuring that any team member knows how to manage your business operations properly.
Effective workflows ensure a positive customer experience and help improve business outcomes. This article explores four of the most common and important workflow examples that you can start using for your business.
Jump to:
1. Lead nurture workflow
Lead nurturing is the process of turning cold leads into warm ones, and eventually, into actual sales. Process modeling and automation can bolster lead nurturing campaigns. Generally, a lead nurturing workflow uses the following structure:
Thank them for inquiring or taking action – Thank the lead immediately for taking action (e.g. subscribing, downloading a lead magnet, etc) as a jumping-off point for future brand interactions.
Fully engage your sales funnel – Begin a campaign of delivering more content to the lead to nudge them down your lead generation funnel and get them more interested in your business and services.
Align your software and tools – Once you know which parts of your sales funnel you want to activate, you can zero in on specific software and tools. Email marketing tools for lead nurturing, for example, only apply to warm leads, while cold call scheduling and VoIP meetings are more used towards both ends of the funnel: at the start for outreach and at the end for closing deals.
Offer free stuff – Valuable stuff. You can not only influence their purchase decision by offering free consultations, pricing guides, and other materials, but you're also clearly communicating your value and creating more favorable brand experiences.
Seamlessly transition to booking – Once a lead decides to convert, make it easy for them with seamless booking options.
Review results, optimize and adjust, and do it again – Make sure you use analytics and other performance tracking measures to see how well an effort yields results. This way, you can always review what happened, optimize the process by standardizing what works and learning from what doesn't, and repeat the process with a better-customized workflow.
2. Client onboarding workflow
After a client completes service selection, booking, and contract signing, you need a workflow to facilitate your onboarding processes and ensure an excellent client experience from the start. A client onboarding workflow is fairly straightforward:
Schedule welcome emails – Welcome emails are not just professional courtesy tools, they're also handy reminders for clients (if you need them to take action). They're also excellent methods of delivering information that might not be suitable to include in a call or meeting. Your welcome emails should not be generic, should always cater to what your clients need at that time, and should set expectations for next steps.
Send a client questionnaire – The client questionnaire is a comprehensive query to gather information from your client. You should design it so it's easy to use and complete so you'll get the information you need while not wasting your client's time. 
Send a branded welcome packet – Branding and reputation management is about providing excellent customer experiences, so carefully consider what your welcome packet will include. You may need different welcome packets for different purposes. For example, a pricing guide or general inquiry packet contains very different things compared to a booked client welcome packet. The idea is to only include what adds value to the specific recipient's experience.
Schedule a kickoff call – The kickoff call finalizes everything and lets you set expectations moving forward. It's also the last chance to address needs or concerns that have not yet been addressed elsewhere during onboarding. You can schedule the call with a meeting scheduler that makes it easy for your client to find a time. Also determine who will be running the call, whether it's you or an account manager on your team.  
3. Client approvals workflow
One of the most crucial parts of client management is gaining approvals, as it directly impacts your delivery time, and in turn, customer satisfaction. Approvals are also vital to customer service. If you ever reach a disagreement, you can look back on your client's approvals to determine what they agreed on.
Develop workflows that answer the following:
Who coordinates communication between you and clients? Make good use of account managers and points of contact.
How and when should you communicate? Make it clear where you talk to each other (e.g. Slack, Zoom, etc.) and how often. Schedules are fine for updates and feedback, but also have a workflow in place for urgent and emergency matters.
How much time should you spend back-and-forth for approvals? When you need something approved, your client directly impacts your service delivery. Make this crystal clear and decide on reasonable deadlines for approvals with reminders, where necessary.
4. Client offboarding workflow
When a project is finished, the branding doesn't stop. Successful client offboarding opens up opportunities for the future if your workflow is right.
Follow company policy to close the project internally – Your policies standardize processes and provide branding guidelines.
Begin the project closing process for your client – Make sure all loose ends are settled client-side to avoid inconveniences.
Thank the client for their business – Warm welcomes and warm goodbyes are essential for branding.
Ask for a review or referral – Word of mouth is still one of the most lucrative ways of expanding business, and positive reviews are among the most trusted social vetting tools for potential leads.
Explore possible opportunities for repeat business – Many customers often return for the same or related services or products.
How to use workflow examples in your business
You can use these workflow examples to start from scratch or streamline workflows you already have. Just like how we've outlined them in this article, each process workflow should be documented for your business so you and your employees can easily follow it.
Creating a workflow map or process diagram can help you visualize the steps you're already using to run and manage your business. If the workflow involves multiple stakeholders, be sure to gather them so you can accurately document their work.
Once you've mapped your processes, translate them into a workflow management software like HoneyBook. This will let you create digital workflows so you don't have to worry about manually creating things like welcome packets or lead nurture sequences. 
Drive your workflows with business automation
As a parting tip: automate, automate, automate. Workflow automation is proven to positively impact customer satisfaction, and it makes it easier on you to run your business. With automation, you'll get the following benefits:
Fewer manual errors and improved accuracy
Increased administrative capacity
Faster responses to clients
Increased capacity for clients and services
As your one-stop shop for building workflows and automating them, HoneyBook offers some of the best business process automation software for independent businesses.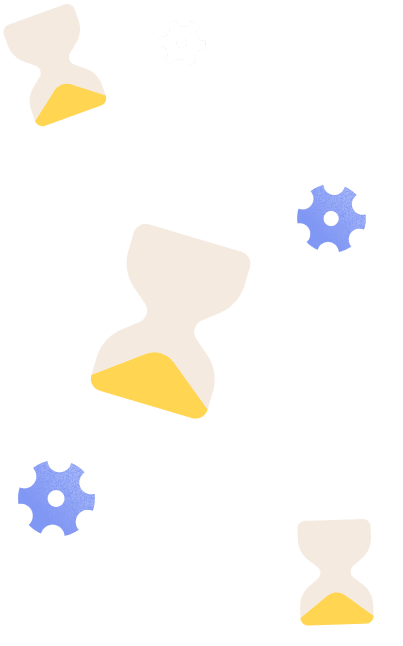 Automate your repetitive tasks and admin work with HoneyBook automations.