Tips to ensure your wedding business is equality-minded
FACT: LGBTQ+ couples deserve the same high level of professionalism that you offer every other client you serve. This seems obvious, right? And yet LGBTQ+ couples continue to lament over poor service, inappropriate comments and outright homophobic and transphobic behavior from wedding professionals. This isn't just happening in rural areas or locales far away from any metropolitan points on the map. Discrimination against the LGBTQ+ community is alive and well in the wedding industry in the heart of New York, Los Angeles and beyond.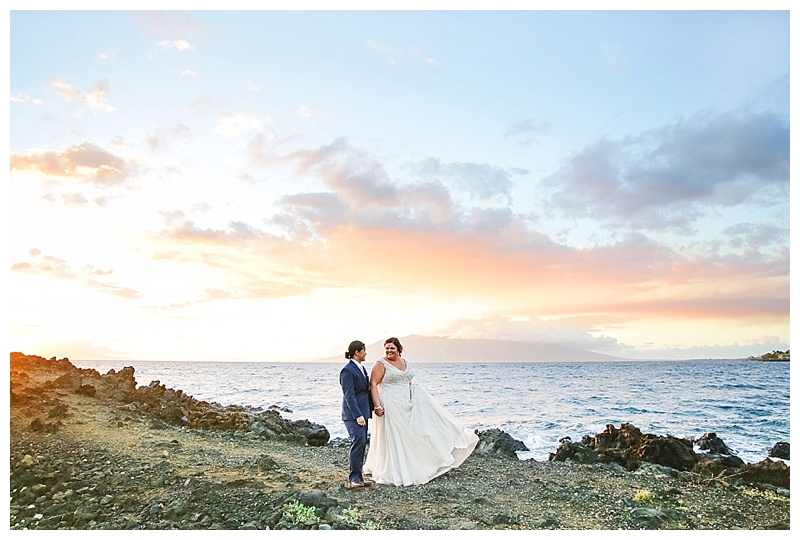 One of the questions I am frequently asked by vendors I meet at speaking engagements and other wedding events is this: "How can I make my wedding business more gay-friendly? What does that even mean? When I respond, I rephrase it using a term I coined: equality-minded wedding vendor. Not everyone in the LGBTQ+ community is or identifies as gay.

I thought I'd take a moment to answer that question the way I do in those conversations for everyone to have a better sense of understanding of how to make your gay, lesbian and transgender clients feel at ease when working with you.

It's a matter of dos and don'ts, really.

DO

Know that not everyone wants to be referred to as a bride or a groom. Some members of our LBGTQ community don't identify with a gender or feel a connection to both genders, and many feel that the term bride is both antiquated and antifeminist.

Change all your materials (website content, brochures, all contracts) to reflect gender-neutral terms, i.e. the couple, you and your partner, partner A and partner B (in forms and contracts), marrier, nearlywed, etc..

Be respectful to both partners, and treat them with as much courtesy and respect as you would for your heterosexual clientele.
If you're a preferred vendor approved by equallywed.com, consider placing a badge on your site from EquallyWed.com that lets visitors know. It signifies that your business is a safe and welcoming space to everyone. And straight allies will respect you all the more. If you're worried about turning off potential customers who may not agree, then you might want to reconsider who your clientele is. This is a great signifier to LGBTQ+ couples too, if you don't already have LGBTQ+ wedding photos on your site.
If your client(s) presents as a gender you're unsure of, feel free to ask them what pronouns they prefer. Your gesture will mean a lot and will demonstrate your willingness to accept them as they are.

Enjoy getting to know people who might not be like you. This is a celebratory moment in their life, and they are entrusting you to be a part of this incredibly important and intimate process.
DON'T
Don't make careless jokes, i.e. "Who's the bride?" or "Which one of you is wearing the dress?" Whether your intentions are good or not, what comes across is "I've got such a narrow idea of what a wedding consists of that I don't care to be enlightened on anything else."

Don't ask offensive questions, i.e. "Are your parents supporting this?" (Whether they are or are not is simply none of your business, and your question implies that you think the parents or anyone else has a right not to be supportive of this relationship.)

Don't isolate your services to gay and lesbian clients by relegating your offerings to a section for commitment ceremonies. The term sends chills down my spine. It's akin to offering your same-sex couples the opportunity to drink out of a water fountain with a sign above it that reads, "Gays Only." Not cool.

Don't ever use the term lifestyle when speaking about someone's sexual orientation.We're not necessarily avid tennis players or crazy club-goers. This is not a style of life. This is a genetic, innate part of who we are. We were born this way. A lifestyle is a choice, and being gay is not. Your use of the term implies that you think otherwise.

Don't assume anything. Don't assume that a masculine woman is going to don a wedding gown or that a less masculine man is going to, either. But don't show your surprise if they do. It's just better to ask what they're planning for their attire, and respond in a respectful manner. People of all orientations dress how they're most comfortable – on and off their wedding day. The same goes for a couple's preference for two boutonnieres, two bouquets or one of each. Just ask simply what the couple is thinking for their flowers or cakes. Let them tell you instead of implying what you think they should do.

If you're planning a destination wedding or you're a vendor who works outside of the United States, don't ask if this is legal. Don't say "but this won't be legal." A wedding is a ceremony of marriage, a commitment of two consenting adults who love each other and are promising their lives to one another. It does not require a trip to the courthouse.
Hundreds of thousands of same-sex couples around the world are holding wedding ceremonies without a legal marriage certificate because it's the right time for them to commit to each other—with or without the government's recognition of it. If you're concerned that your clients aren't getting full marital rights as a gay or lesbian couple, make sure you speak out on their behalf, give money to organizations such as Lambda Legal and the Human Rights Campaign, and, of course, vote for politicians who are inclusive of the LGBTQ+ community.