On June 12th, 2016 the worst mass shooting in American history happened at a gay nightclub in Orlando Florida. A gunman targeting the LGBTQ and people of color community entered Pulse nightclub and killed 49 people and injured 53 others in what was once considered a safe place. Forty-nine families have lost their loved ones. Fifty-three people have sustained injuries that have changed their life forever. These numbers alone are staggering.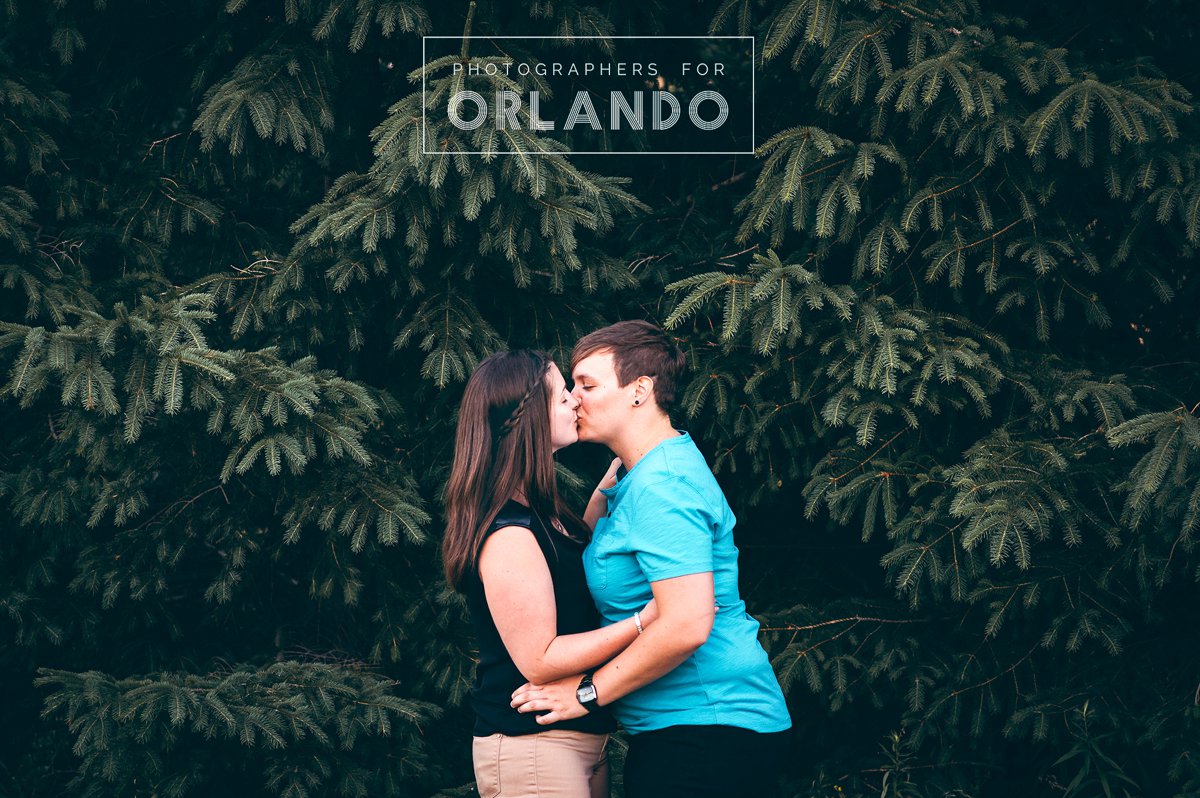 Waking up that morning, people from all over the country mourned. We cried for the sheer volume of lives lost; we prayed for the survivors and the families of the deceased. We were angered over assault rifles and their accessibility. But mostly, we felt helpless.
Early into the week I personally signed an online petition to the White House demanding assault rifle reform; it felt like the only thing I could do. I was both sad and angry. As I logged onto Facebook Tuesday evening I noticed an outcry from my LGBTQ friends – posts begging for support and understanding as they reeled in the aftermath of a crime committed against themselves. I realized I lost sight of the need to support the LGBTQ community in my immediate anger. What happened at Pulse wasn't as seemingly random as the mass shootings we've become so painfully commonplace in our country. I myself lost a high school classmate at Virginia Tech in 2007. My anger for our accessibility to weapons fogged my vision as to what the community was truly dealing with.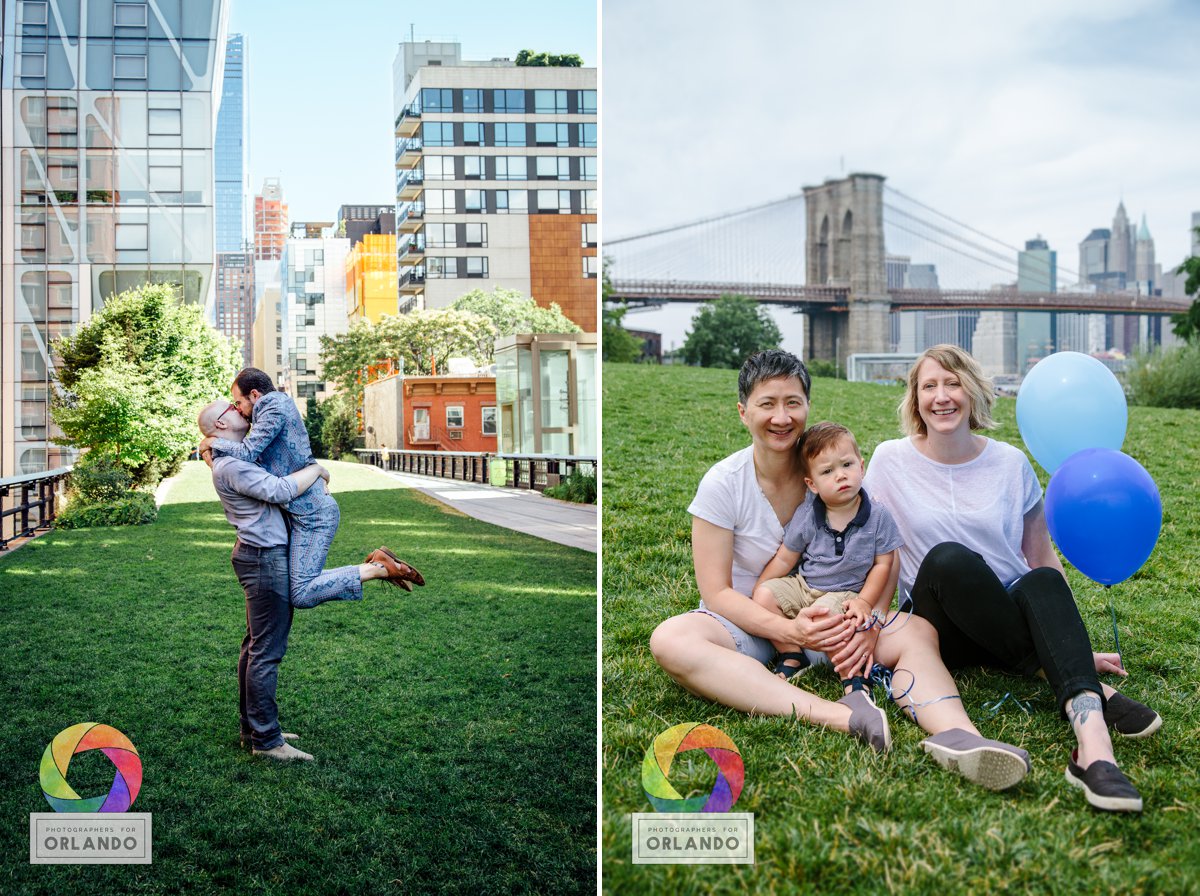 I wrote to my friends to let them know I was thinking about them. We talked about art and what kind of inspiration they could draw from this tragedy to heal. It got me thinking. I felt a pull inside me to do something; to do some sort of pay-it-forward gesture to the community. I decided to offer my services to local LGBTQ people. I immediately crafted a Facebook post and shared it within my local Queer Exchange group. Wednesday morning I was overwhelmed with messages of support and inquiries on how to participate. One poster asked if other photographers were willing to join in from other areas! I thought, well, I wonder how I can make this happen? Again, I took to Facebook.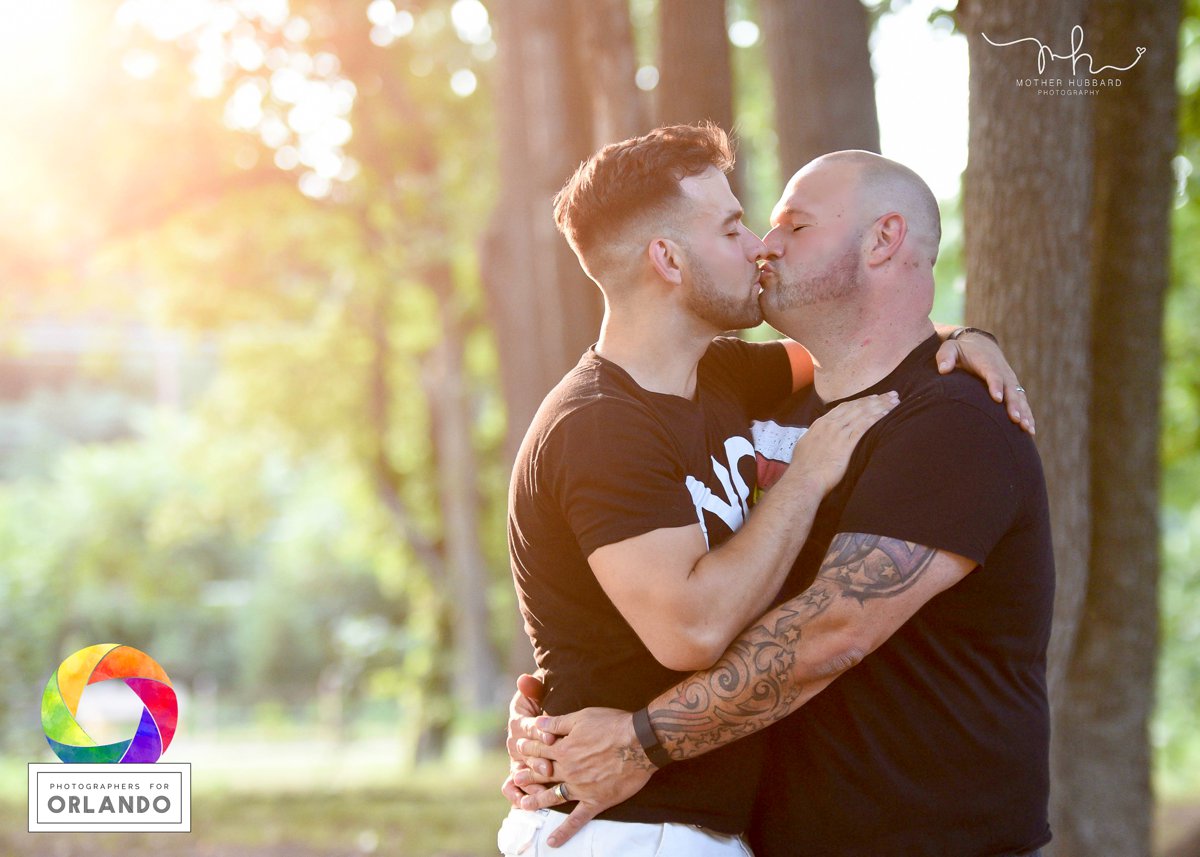 As a photographer, I'm actively involved (or at least watching) the discussions that happen in many industry specific Facebook groups. I'm a member of the Rising Tide Society, The Candid Women, Pixieset, and numerous local New York City groups. I decided to see if other photographers were interested in this pay-it-forward initiative and sent out posts to a handful of groups.
Within hours, I received tremendous interest. A closed Facebook group was created by that evening with graphic designers creating logos; polls about social media hashtags were under way. A few members questioned my original initiative on simply offering free sessions and wondered if there were ways we could actually fundraise for the Pulse victims. Brainstorming happened. Spreadsheets were born. On Wednesday June 15th, just hours after it's inception Photographers for Orlando became official.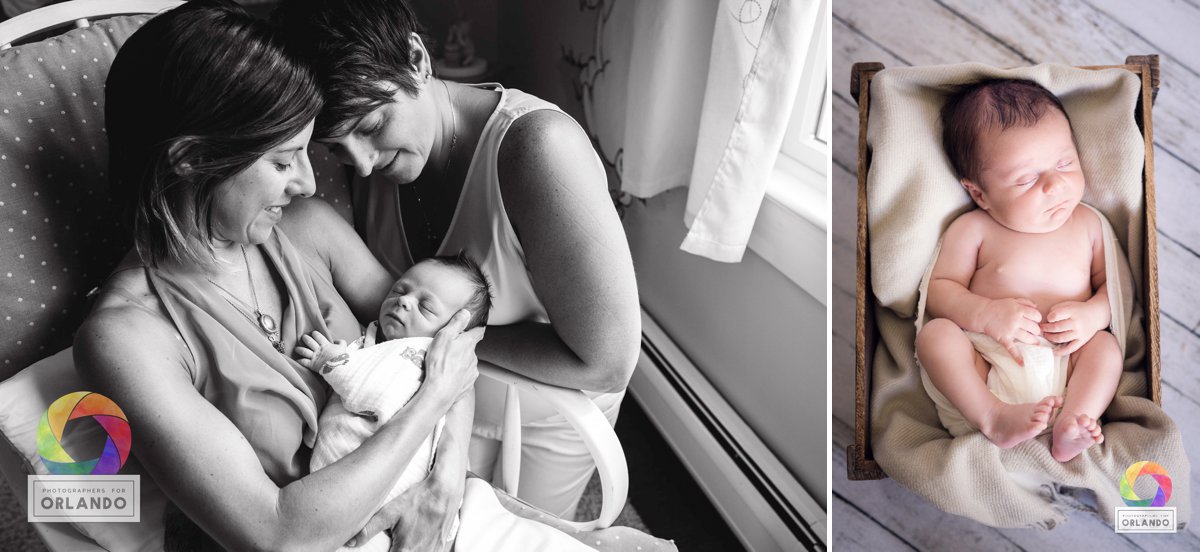 In the days that have passed immediately after PFO began forming, we have organized into an actual fundraising photo movement. After it's birth, one member offered her web hosting and design services and created 
www.photographersfororlando.org
. We held a vote from the three designers     who offered up logos and branding materials. I worked late into the nights crafting contracts, model releases, press releases, a mission statement, while also adding the entries to the database. We were live within four days of creation.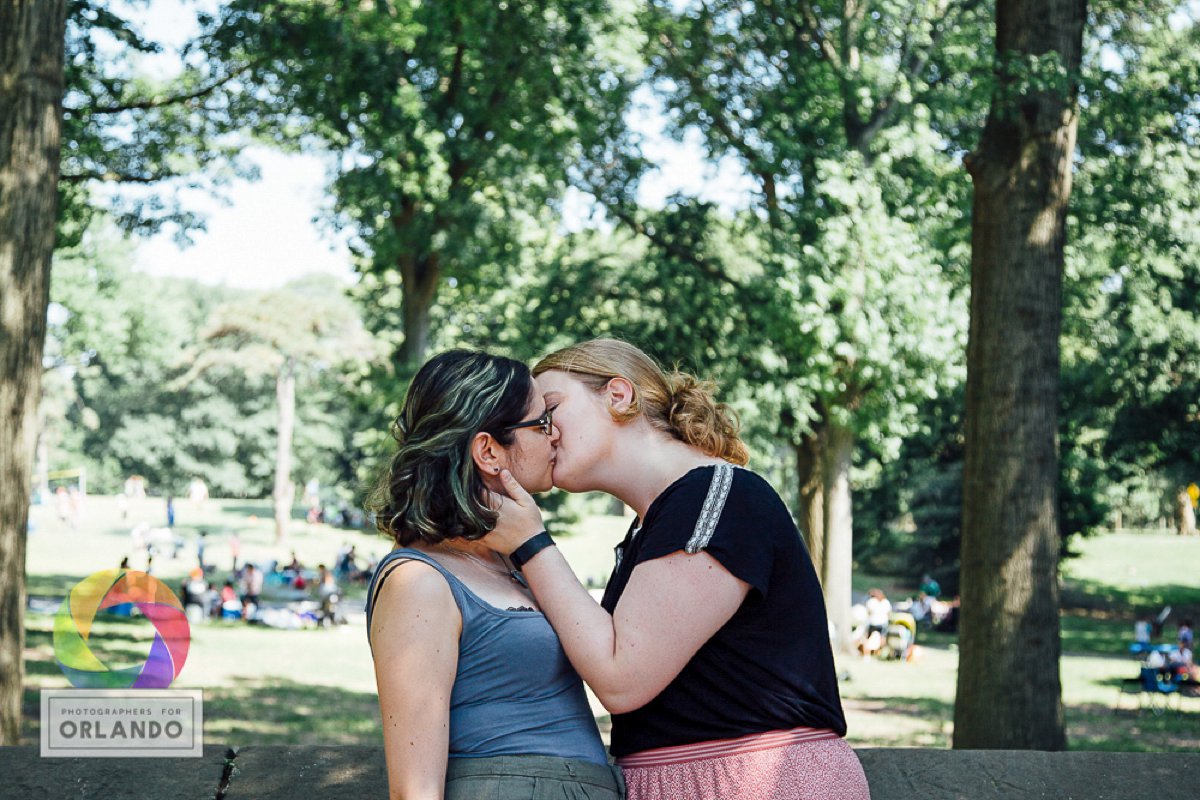 Our template is simple and can be used by others for any number of fundraising initiatives. We chose two online charities that support Pulse victims. Our clients donate to either OneOrlando.org or gofundme.com/pulsevictimsfund and show us their receipts. If they prefer to pay us in cash, we will show the client our donation receipt. To be involved with the database, you must simply be willing to offer at least one fully pro-bono session to the LGBTQ community or allies. That's all it truly breaks down to.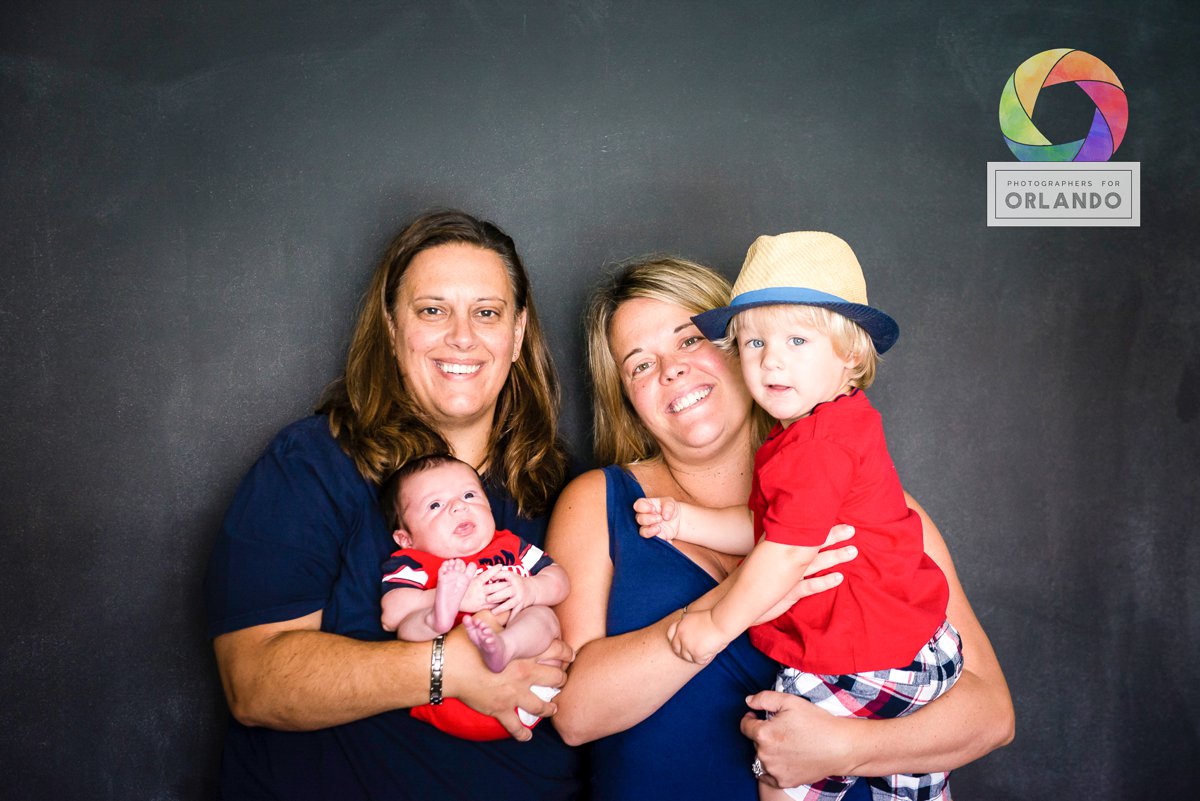 I have learned a lot through my involvement with Photographers for Orlando. Most importantly, I've realized that my creative talents can translate into a proper fundraising platform. I personally cannot afford to donate much money to charities out of my own pocket, but by using my skills as a photographer to trade for donations has allowed me to be apart of a larger financial sum. Last weekend alone I photographed three mini sessions which amounted to $320 donations between the two charities – easily ten times the amount I'd otherwise be able to give.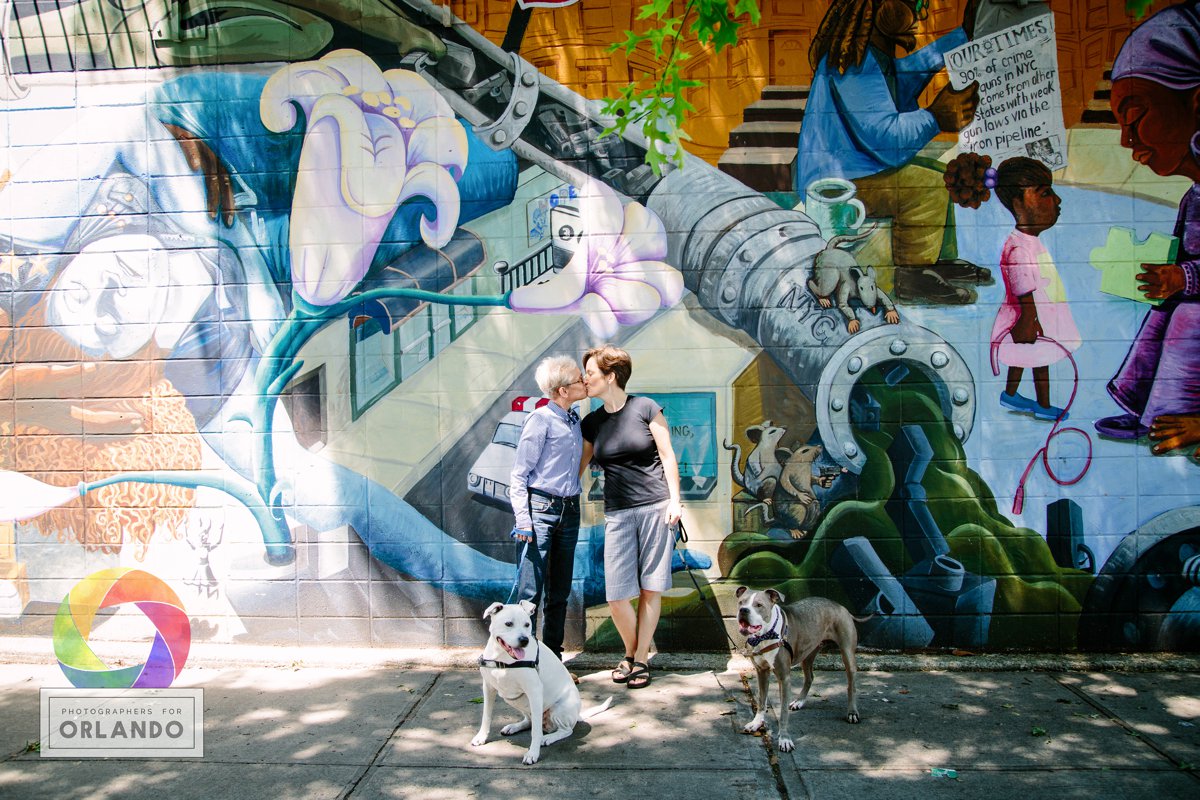 Secondly, I've learned that artists can absolutely join together to create a movement – and quickly! PFO currently has over 120 photographers, covering 31 states and 5 countries! This idea I originally had spoke to so many other photographers. A friend said it best – and I'm paraphrasing here – as creatives, we're under-equipped to just jump in and help at ground zero when something awful happens. We are not doctors. We likely aren't able to contribute large amounts of money to charities. But by banding together, fundraising for a cause, we make a difference.
As silly as it sounds, I realized the power of Facebook networking groups. By having access to so many like minded professionals, we are able to create a movement in our community at the drop of a hat. Through these groups, PFO has gained a large percentage of it's participating members. We are working together, without competition, to support the LGBTQ community while raising money to those so deeply in need. In my mind, the efforts of everyone involved in Photographers for Orlando exemplifies exactly what Rising Tide Society is about.