Explore easy-to-use invoice examples tailored for different client-based industries. This guide simplifies invoicing for businesses like coaching, design, photography, and more.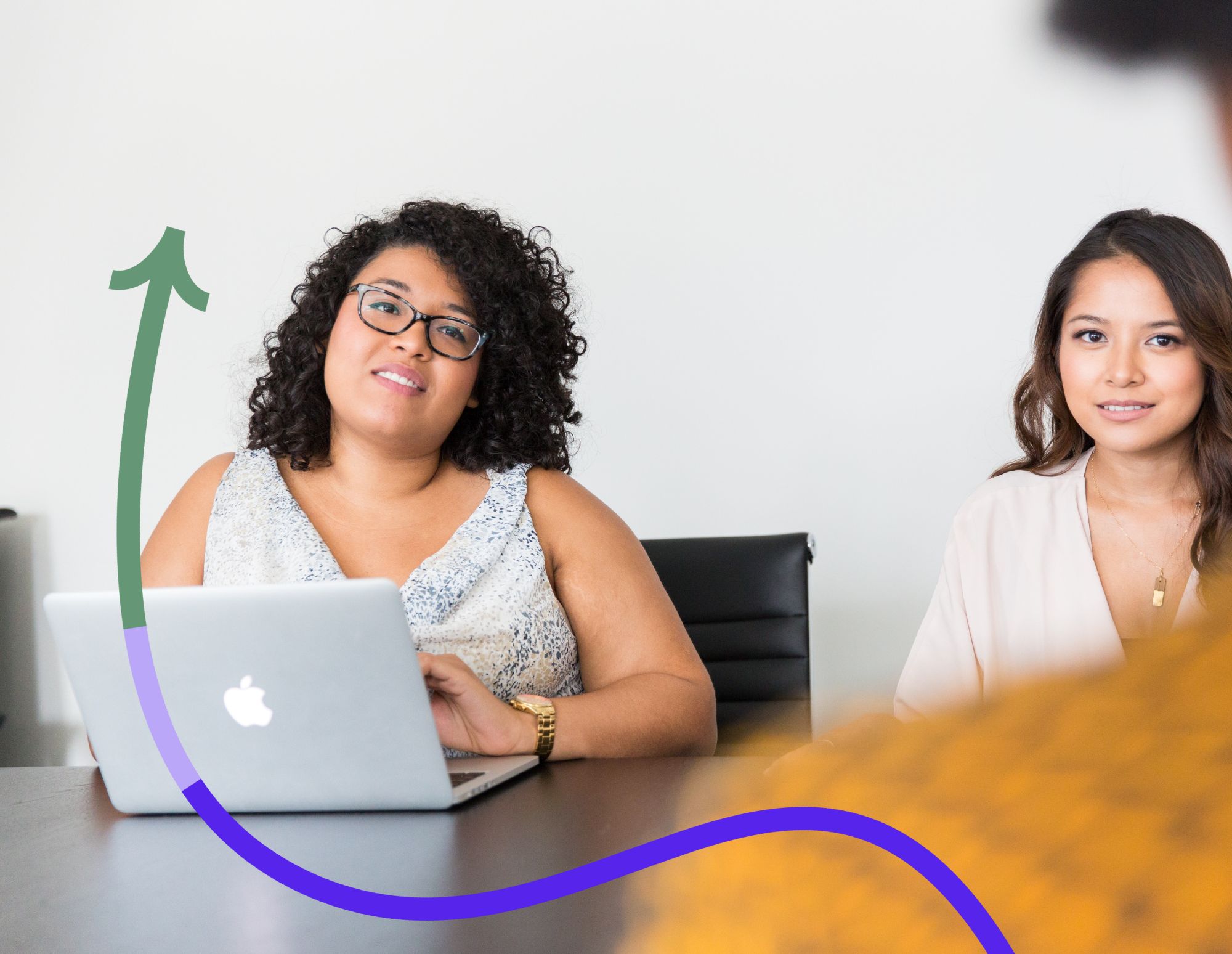 Invoices are more than just payment requests — they are crucial tools that reflect your business's brand and professionalism. Tailoring invoices to your specific industry and business enhances your brand's credibility and professionalism. But what does a unique invoice for your industry and business look like?
In this guide, you'll explore a variety of invoice examples that are customizable, easy to create, and highly professional — helping you make your invoicing process more efficient and better aligned with your service offerings. Whether you're in coaching, design, consulting, or any other field, these invoice examples can make a significant difference in how your clients perceive and interact with your business.
Jump to: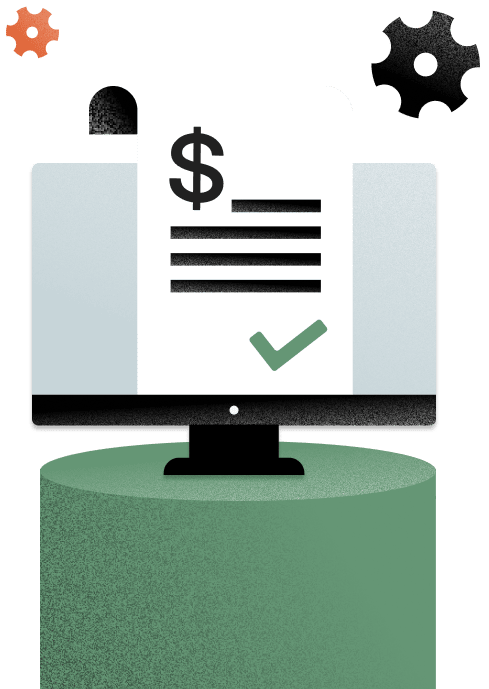 90% of HoneyBook invoices are paid on time or early.
Invoicing best practices
Many of us have seen a basic invoice before. An invoice is a document that lists the total payment that is due to be paid in exchange for a service. It can be itemized with different services, with the subtotal, tax, and total indicated clearly. The invoice includes payment terms, such as the payment due date and the methods the client can use to make the payment.
A professional invoice is a document that represents your business with branding. Invoice branding elements include your business name in your unique font, the colors of your brand, and any messaging or graphics you want to include in a unique banner image.
Consider the following invoicing best practices when sending invoices for convenience, security, and a good experience for both you and your client:
Include all the basic elements necessary such as your business name, address, invoice number, date, billing period, payment terms, due date, bank details, late payment notice
Be sure the invoice is clear and easy for the client to understand
Safely collecting payments using Secure Sockets Layer (SSL) encryption
Make it easy for clients to pay their invoices with auto-pay
Accept multiple payment methods such as checks, major credit cards, and bank transfers
Keep track of late payments and follow up with the client
Use online templates to create better invoices faster
Pro tip
Make it easy for your clients to pay you by using invoicing software. A platform like HoneyBook will enable you to create invoice templates and seamlessly collect online payments.
Invoice example templates
You can use easy-to-edit online templates to streamline your invoicing process. Use HoneyBook's free invoice templates as a starting point or tweak them as needed. Templates can be customized with fonts, colors, and other branding such as logos. A banner image allows you to include more text and graphics such as a photograph or illustration that represents your business or trade specialty.
Below are invoice examples out of many that are available on HoneyBook for a wide range of businesses. On the templates page, you can sort the templates by industry or simply scroll down the page until you find your business type or a template that you like.
1. Cleaning business
When you're busy with your cleaning business, the last thing you want to worry about is paperwork. HoneyBook has you covered with these professional invoice templates for cleaners of all types. Invoice examples include specialties like:
Apartment cleaning
Private home cleaning
Office cleaning
Move-in and move-out cleaning
Fields on the invoices allow for itemizing your pricing, such as pricing per room or special cleaning service. Set up auto-pay for regular cleaning jobs on HoneyBook and receive scheduled payments from clients.
2. Business coaching
As a business coach, you want your invoices to be clean and professional, while also representing your brand. Inspire your entrepreneur clients to want to do repeat business with you when you use a comprehensive, branded invoice.
Make a professional coaching invoice by:
Selecting a template that matches your style
Customize the document with your logo, colors, and an inspirational tagline
Upload a banner image for even more customization
Other coaching templates include health coach templates and career coach templates. Whatever your specialty, these coaching templates allow you to input your specific services.
3. Consultant
Consultants of all types can use HoneyBook's consultant invoice templates to bill clients. Specifically, there are templates for brand consulting, social media consulting, and SEO consulting. Itemize your services to break down your pricing and to show the client the value you've provided for them.
Include your business name, logo, and branding that will not only represent your unique image but also make your business stand out when clients pay their bills.
4. Designer
Numerous designer templates are available for designers of many kinds to send easily customized invoices to their clients. Templates for some specific niches and specialties include graphic designers, branding designers, interior designers, and more.
Impress your clients by showing them you can design aesthetically pleasing and expertly composed documents. Include your logo, fonts, colors, and especially the banner image, where you can show your client your skills.
There are seven types of invoices for designers:
Standard invoice
Prepayment invoice
Credit invoice
Mixed payment invoice
Recurring invoice
Time-based invoice
Debit invoice
5. Doula
Send invoices for providing physical care, emotional support, and guidance for mothers with these ready-made doula invoice templates. Graphics on your template can include images of babies, baby clothes, expectant mothers, or other maternity-themed imagery — anything that best represents your brand.
Doula invoices are available specifically for:
Birth plan
Virtual birth plan
Postpartum plan
6. Photographer
Showcase your skills by including one of your photographs as the banner image in a photography invoice template offered as a free download through HoneyBook. If you specialize in a specific photography niche, you can express your style on your invoices. Include a photograph of your equipment such as your camera and other high-tech photography gear.
Invoices are available specifically for:
Food photography
Portrait photography
Event photography
7. Tutor
If you offer a tutoring service, you'll want to use these tutoring invoices that make invoicing easy for you and your client. Add your business name and other details and you can use the templates just as they are or customize the invoice to match your brand and your tutoring specialty.
Create templates for:
Home school tutoring
Online tutoring
Elementary and middle school tutoring
Pro tip
Use the template that best matches your business and the services you provide or sign up for a HoneyBook free trial to create fully customizable invoice templates that can be easily sent to clients online for fast payments.
8. Virtual assistant
As a virtual assistant, you're going to want an invoice you can share easily to get paid quickly. Use these virtual assistant invoices to get started. Scheduled invoices and payments for regular clients with ongoing services can be handled on HoneyBook with automatic invoicing and convenient auto-pay options.
Use these templates for niche virtual assistance:
Project manager invoice
Virtual marketing
Admin virtual assistant
What about invoicing templates for specific scenarios?
Invoicing isn't one-size-fits-all. Different business scenarios call for different types of invoices. Here are some examples of invoices for different types of customers and situations.
Commercial invoices
Commercial invoices are used for the shipment of goods across international borders. It's likely that most smaller, service-based businesses won't need to use them very frequently.
The primary purpose of a commercial invoice is to provide customs authorities with the necessary information to process shipments. They typically include information like contact information for the buyer and seller, a detailed description of the goods being shipped, and the quantity and price of each item contained in the shipment. The specific details included on a commercial invoice will vary depending on the country of origin and destination.
Interim invoices
Interim invoices are for billing clients in various stages of your service. Interim invoices are usually used during longer projects where you bill in regular installments or when certain milestones are hit. In addition to the standard information found on an invoice, interim invoices also include:
A clear reference to the overall project or contract
A description and value of work completed during the period covered
Total project cost and how the interim payment fits into it
Dates defining the billing period
In addition to helping you collect payment for your ongoing services, interim invoices are great for maintaining clear communication about payments throughout the process and having documentation about payments that have and haven't been made.
Past-due invoices
Unfortunately, sometimes payments aren't made on time. Past-due invoices serve as a reminder for payments that haven't been made by the due date. They should be clear, professional, and direct. Key elements include:
Original invoice details (number, date, amount)
Clear statement that the payment is overdue
New payment due date
Any late fees or interest accrued
Contact information for any queries
There are many reasons why a client may miss their initial payment due date, so to assert yourself and maintain the client relationship, remember to be kind yet direct when sending a past-due invoice.
How to ensure your invoices are paid on time
On-time payments are vital for your business to have consistent cash flow. Late payments can disrupt your financial planning and strain client relationships. In order to establish a payment process that gets you paid on time, consider including the following in your invoice design and process:
Clear payment terms: Be explicit about your payment details from the beginning. Include clear due dates and payment methods on each invoice.
Early payment incentives: Offer discounts for early payments. Even a small percentage off can motivate clients to pay sooner than required.
Late payment penalties: Implement a policy for late payments. Clearly state potential late fees or interest charges on the invoice to encourage on-time payment.
Invoice quickly: Send invoices promptly after completing work for your clients. Delaying the invoice can lead to delayed payments.
Automated reminders: Utilize software that sends automatic reminders to clients as the due date approaches. This keeps your invoice top of mind without requiring manual follow-ups.
By implementing these strategies, you can increase the likelihood of receiving timely payments without having to chase down the money you're owed for your services.
Invoice directly from your clientflow management platform
A whole suite of templates and examples of documents such as contracts and invoices are available for independent business owners on HoneyBook.
HoneyBook is a clientflow management platform that allows you to easily send contracts, proposals, and custom invoices to your clients online. Use the platform on the go with your laptop, tablet, or phone to manage contracts, payments, invoices, and more. Clients can conveniently pay their invoices from their mobile devices as well.
With HoneyBook, you can send professional invoices that help get you paid quickly and easily. Use invoice templates right away or customize them with your brand. Email from the HoneyBook platform for fast invoicing and faster payments.
Learn more about how to send an invoice, collect payments, and manage your entire clientflow on a single platform like HoneyBook.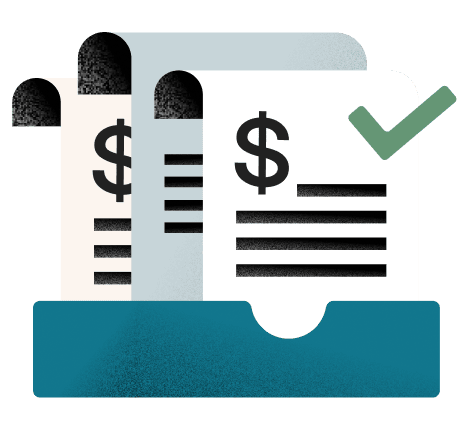 Sell your services in style
Create professional and branded invoices in minutes with HoneyBook.